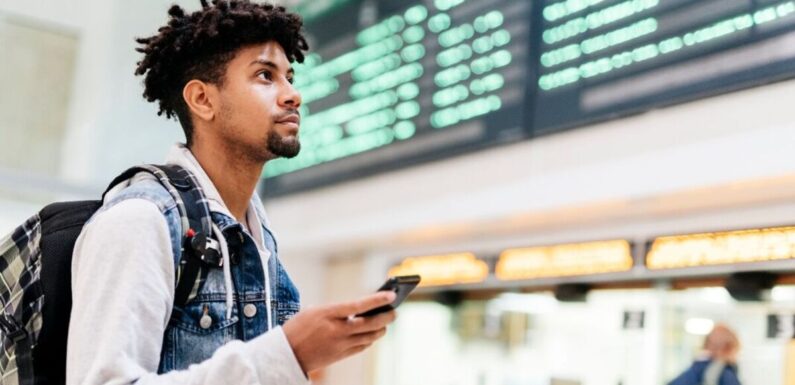 Since Brexit, British tourists have had to have their passport stamped every time they enter and leave the EU. Under a new scheme, this will no longer be the case but Britons will have to pay to holiday in the bloc.
The ETIAS scheme is a new entry requirement for non-EU citizens travelling to the EU. It has been designed to strengthen border security in the bloc.
Britons will need to apply for an ETIAS online. It is valid for three years and is expected to cost seven euros (£6) for British adults.
The ETIAS hasn't been introduced yet and the launch has been delayed several times. It is currently expected to launch in 2024.
Here's everything British tourists need to know about the ETIAS scheme.
READ MORE The best city in Spain for retired British expats has a 'fantastic climate'
Who needs to apply for an ETIAS?
Non-EU nationals (British citizens have been classed as non-EU citizens since Brexit)
How to apply for an ETIAS?
Britons will need to have a valid travel document, such as a passport, to apply for an ETIAS and the application will be online. The official website is not live yet and Britons should watch out for scam websites offering ETIAS.
How much will the ETIAS cost?
ETIAS will cost seven euros (£6) every three years for British adults. However, children who are under 18 and adults over 70 are exempt from the payment.
How long will an application take?
Filling out the application is expected to be simple and quick. The majority of applications are expected to be approved within minutes. However, in a few cases British tourists may need to attend an in person meeting and the process could take 30 days.
Don't miss…
Tourists slam top Europe attraction as 'overcrowded' and 'overrated'[NIGHTMARE]
Top Italian attraction tries to tackle rat infestation[LATEST]
'Mysteriously beautiful' lake hides flooded abandoned town in Italy[ABANDONED]
We use your sign-up to provide content in ways you've consented to and to improve our understanding of you. This may include adverts from us and 3rd parties based on our understanding. You can unsubscribe at any time. More info
Should I book a holiday before applying for ETIAS?
Britons are strongly advised to apply for an ETIAS in as far advance as possible as the application process could take 30 days in rare cases.
When will ETIAS launch?
The launch of ETIAS has been delayed several times but it is currently expected to launch in 2024.
Will the ETIAS mean queues will be longer?
Queues could be longer for British tourists after the launch of the scheme. The problem is expected to be worse at ports such as Dover where there is less space for passengers than at airports.
How long can Britons stay in the EU?
Under current rules, Britons can stay in the EU for 90 out of every 180 days without the need of a visa.
Which countries will require Britons to have an ETIAS?
Austria
Belgium
Bulgaria
Croatia
Cyprus
Czech Republic
Denmark
Estonia
Finland
France
Germany
Greece
Hungary
Iceland
Italy
Latvia
Liechtenstein
Lithuania
Luxembourg
Malta
Netherlands
Norway
Poland
Portugal
Romania
Slovakia
Slovenia
Spain
Switzerland
Source: Read Full Article