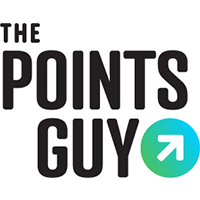 Editor's note: This is a recurring post, regularly updated with new information.
There's nothing like a good holiday movie to get us in the spirit of the season. Between the colorful decorations and the heartfelt messages, what's better than binge-watching the classics? And since many of us aren't traveling around the holidays, we figured we'd bring the travel experience to you to spread the holiday cheer. So here are some of our favorite holiday movies that were filmed in actual airports.
For more TPG news delivered each morning to your inbox, sign up for our free daily newsletter.
'Home Alone'
A classic family holiday flick, "Home Alone" is the story of Kevin McCallister, a boy who doesn't make it onto a flight to Paris for the family vacation and is left to adventure while his family tries to get back to him. All the movie airport scenes were filmed in Chicago O'Hare (ORD) — even the Paris airport portions.
'Home Alone 2: Lost in New York'
Kevin is at it again. In "Home Alone 2,"  he mistakenly gets on a flight headed to NYC while his family heads to Florida for the holidays. This time, we get to follow Kevin on his journey through the Big Apple. The scenes in this movie were filmed at three different airports: interior shots at Chicago O'Hare and LAX, and exterior shots at Miami International Airport (MIA).
'Love Actually'
A feel-good romantic comedy, "Love Actually" looks at the complexity of love through the different stories and experiences of each character. The airport scenes in this holiday movie were filmed at London's Heathrow Airport (LHR).
'Ernest Saves Christmas'
In the holiday film "Ernest Saves Christmas," we follow Santa Claus as he travels to Florida to find his successor. He ends up on a taxi ride with Ernest, during which they continuously get into trouble, but ultimately save Christmas. The airport scenes were filmed at Orlando International Airport (MCO).
'Planes, Trains and Automobiles'
In the classic "Planes, Trains and Automobiles," Neal Page tries his hardest to get home to his family in time for Thanksgiving. But a huge snowstorm and other disasters ensue, wreaking havoc. To make matters worse, he is also forced to deal with the annoying Del Griffith. The airport scenes in this flick were filmed at St. Louis Lambert International Airport (STL).
'Die Hard'
While some may not consider this to be a Christmas movie, "Die Hard" takes place on Christmas Eve, and a big portion of the film focuses on a holiday party. Police officer John McClane visits his estranged wife and children and goes to his wife's work party, where terrorists end up taking over the building and John has to save the day. The airport scenes in this film take place at Los Angeles International Airport (LAX).
'Die Hard 2'
Another holiday-themed sequel, "Die Hard 2" flashes forward two years later, where John is mixed up in another terrorist plot while at Washington Dulles International Airport (IAD) waiting for his wife. Again, he is forced to take action. While the storyline is in Washington, D.C., the actual filming location was LAX.
'Four Christmases'
When Kate and Brad realize their tropical dream vacation isn't going to happen, they are forced to spend the holidays with their divorced families in the comedy "Four Christmases." But as they maneuver different family get-togethers, tension starts to rise in their relationship. In the opening scene, the couple is filmed at San Francisco International Airport (SFO).
'Love the Coopers'
Sam Cooper and his wife Charlotte gear up for their annual Christmas Eve extravaganza in "Love the Coopers." But as they welcome their family for the holidays, news of their soon-to-be divorce gets out and they learn about the many woes of other family members. The movie was set in Pittsburgh, with scenes filmed at the Pittsburgh International Airport (PIT).
Feature photo by rrecrutt/Getty Images
SPONSORED: With states reopening, enjoying a meal from a restaurant no longer just means curbside pickup.
And when you do spend on dining, you should use a credit card that will maximize your rewards and potentially even score special discounts. Thanks to temporary card bonuses and changes due to coronavirus, you may even be able to score a meal at your favorite restaurant for free. 
These are the best credit cards for dining out, taking out, and ordering in to maximize every meal purchase.
—
Editorial Disclaimer: Opinions expressed here are the author's alone, not those of any bank, credit card issuer, airlines or hotel chain, and have not been reviewed, approved or otherwise endorsed by any of these entities.
Source: Read Full Article