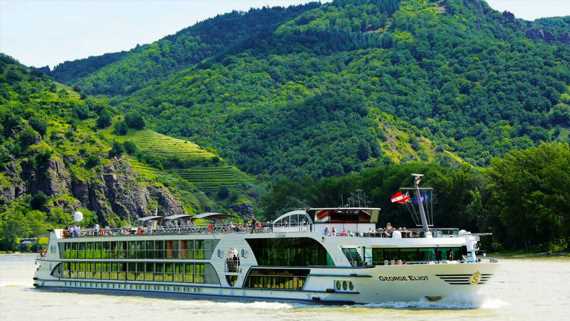 Riviera River Cruises is offering a new sailing that will include full-day and half-day visits to the Floriade Horticulture Expo in the Netherlands in May. 
The eight-day Amsterdam, Cologne and Best of Holland & Flanders river cruise will offer an excursion to the once-in-a-decade event hosted in Almere, Netherlands. 
Options to experience a full-day excursion will be available, or guests can opt for a morning visit to Floriade and have free time to explore Amsterdam in the afternoon. 
Guests can expect to sail Dutch waterways and the Rhine River from Amsterdam to Rotterdam, Ghent and Antwerp before arriving in Cologne. 
The Best of Holland & Flanders sailings take place on one of four ships: the George Elliot, Emily Bronte, Oscar Wilde or the company's newest vessel, Geoffrey Chaucer. 
This year, the 23rd Floriade Horticulture Expo will feature presentations from 40 countries, a cable car over the Floriade park, pavilions with sustainable innovations, a greenhouse complex and a vibrant array of flowers, plants and vegetables spread over 150 acres.
Source: Read Full Article