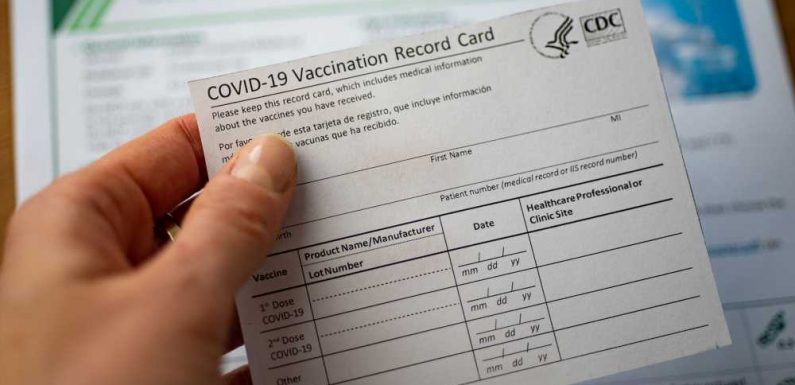 American Airlines, Alaska Airlines and JetBlue all are implementing Covid-19 vaccine mandates for employees in light of recent guidance from the White House that federal contractors must be vaccinated by Dec. 8.
U.S. President Joe Biden last month announced in a set of executive orders that his administration would require companies with more than 100 employees to have their employees either vaccinated or undergo weekly testing for Covid-19. For federal contractors, however, there is no option for testing.
In a memo to employees, American Airlines CEO and chairman Doug Parker and president Robert Isom said the carrier is classified as a government contractor due to such agreements as the U.S. General Services Administration's City Pair Program and cargo contracts with the Department of Defense.
"While we are still working through the details of the federal requirements, it is clear that team members who choose to remain unvaccinated will not be able to work at American Airlines," Parker and Isom said in the memo.
JetBlue in a statement said it "will fully comply with the federal vaccine mandate for federal contractors, and we have communicated this vaccine requirement to our crew members." 
Alaska Airlines in a memo to employees also said it fell under the contractor requirements and would be requiring them to be vaccinated.
Delta and Southwest each said they were still evaluating the executive order.
"While we continue to evaluate the administration's plan, Delta is proud to have developed a vaccination program that has already seen 84% of employees get vaccinated and is climbing every day," Delta said in a statement. "This follows our announcement of a healthcare premium surcharge, starting in November, and weekly testing which has already begun for those employees who choose to remain unvaccinated."
Some of the largest pilot unions in the U.S. have been pushing back against vaccine mandates, including the Allied Pilots Association, which represents American's pilots, and the Southwest Pilots Association. Both unions have said a mandate could lead to pilot shortages in the coming months, with estimates that up to 40% of the Allied Pilots Association and as much as half of the Southwest Pilots Association are unvaccinated, the Dallas Morning News reported last week. 
United, which announced a vaccine mandate even before the Biden administration's announcement, last week said less than 1% of its workforce had not received at least the first dosage of a Covid-19 vaccine after its Sept 27 deadline.
The carrier had begun the termination process for 593 remaining unvaccinated employees, and within two days of starting that process, that number dropped to 320 employees, largely due to employees who had been vaccinated but were tardy in uploading their vaccination cards.
"The HR team expects that number will to continue to go down as we enter into individual meetings with employees and find that they are actually vaccinated," according to a United spokesperson.
Source: Business Travel News 
Source: Read Full Article