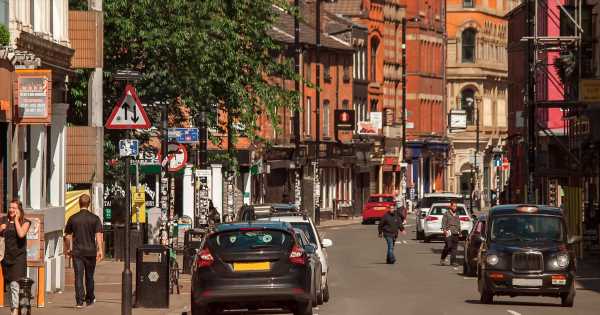 Manchester is popular with Brits looking for a fun boozy night out – but soon tourists will need to pay for the privilege of seeing it for themselves.
That's because the city is set to introduce a new City Visitor tax, meaning that anyone staying in city centre hotels or aparthotels will need to pay £1 per night, per room.
The new tourist tax kicks in on April 1 – but no, it's not an April Fool's.
Manchester will be the first UK city to have introduced a scheme of this nature.
READ MORE: 'My boyfriend invited his mate to crash in our hotel room on our romantic break'
Annie Brown, the first chair of the ABID, the organisation behind the fee, told Manchester Evening News: "I think [the message it sends] has been a consideration, however when you compare it to European cities that have had taxes and visitor levies in place for a number of years, we feel it's a small amount comparatively.
"There are other cities in the UK looking to put in place what Manchester has done, I don't think it's a charge that's off-putting."
The new tax is expected to make about £3million a year, with the money to be put back into attractions, keeping the city clean and other objectives.
It's not the only UK city to have looked at a new fee – Edinburgh is also set to make a similar move.
Last year the city's council agreed plans for a new tax which on anyone staying at paid accommodation, with the exception of campsites.
The fee would be £2 per person, per night, and be limited at seven nights.
While the tourist tax is new for UK destinations, it's something that plenty of other holiday hotspots enforce.
Barcelona, Venice, Valencia and Paris are some of the cities where visitors already pay a tax, which you often just need to pay at the hotel front desk when you check-out.
Thailand, Indonesia and Japan are also destinations where tourists pay a small fee, either as part of accommodation or a 'departure tax'.
For Brits heading abroad, there could be more fees to pay from next year. As part of the spring budget it was revealed that a hike in flight tax could add around £30 to an average family holiday.
Chancellor Jeremy Hunt announced a rise in Air Passenger Duty (APD), which is based on how far you travel – so the effect will be felt more on long-haul holidays.
For an economy seat to Thailand or Australia the APD paid will increase from £84 to £91, meaning that a family of four is looking at nearly £30 extra for a holiday.
Holidays to sunny Egypt, Cape Verde or the Caribbean will rise by £4 a person, although thankfully short-haul trips are unlikely to be impacted much.
What do you think of Manchester's new tourism tax? Let us know in the comments below.
READ NEXT:
Woman films couple loudly bonking in hotel and viewers are 'turned on' by groans

Benidorm lad spills resort secrets – 88p pints, £2 fry-ups and getting drunk for 'nowt'

Inside Las Vegas nudist resort dubbed 'Disneyland for grown ups' and 'free of lurkers'

Passenger given £7k compensation after being disappointed by business class flight
Source: Read Full Article