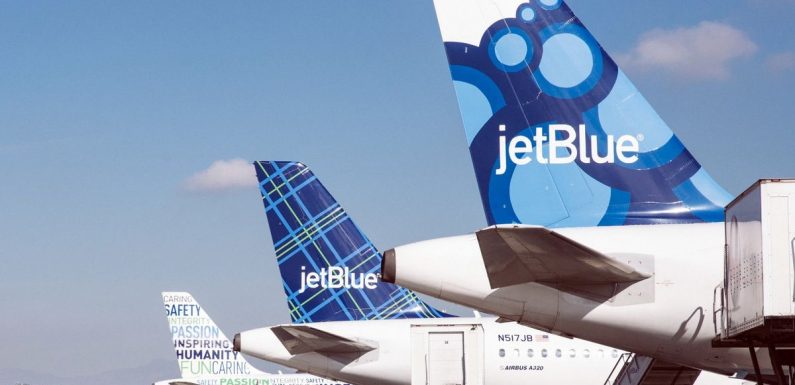 JetBlue has promised to fly approximately 20 new routes from Orlando by 2027 that neither JetBlue nor Spirit currently fly, should the merger of the two carriers go through. 
Thursday's announcement continues JetBlue's push for public support in Florida as it fights a Justice Department lawsuit to block the Spirit merger.
The carrier also said it would increase flight frequencies for approximately 25 Orlando routes, pushing JetBlue to 200 daily flights from Orlando.
JetBlue and Spirit are flying approximately 150 daily flights from Orlando, Cirium flight schedule data show. The carriers offer a combined 75 routes; there are routes that both airlines currently fly. 
JetBlue's Orlando announcement follows similar guarantees made for Fort Lauderdale-Hollywood in mid-February.
Florida, where both JetBlue and Spirit are strong, is a particular concern of antitrust regulators at the Justice Department, which sued to block the merger on March 7. 
From Fort Lauderdale, JetBlue has said it will fly to approximately 30 destinations by 2027 that are not currently served by either JetBlue or Spirit, while increasing flight frequencies in approximately 30 markets that JetBlue and Spirit already serve. 
On Thursday, JetBlue emphasized its commitment to Orlando by announcing two routes to the Dominican Republic that will launch on Nov. 4.
The carrier's daily service from Orlando to Santo Domingo will be the first between the two cities. JetBlue will also fly daily to Punta Cana, competing against Frontier and, for now, Spirit. Tickets for both routes are now on sale.
Source: Read Full Article