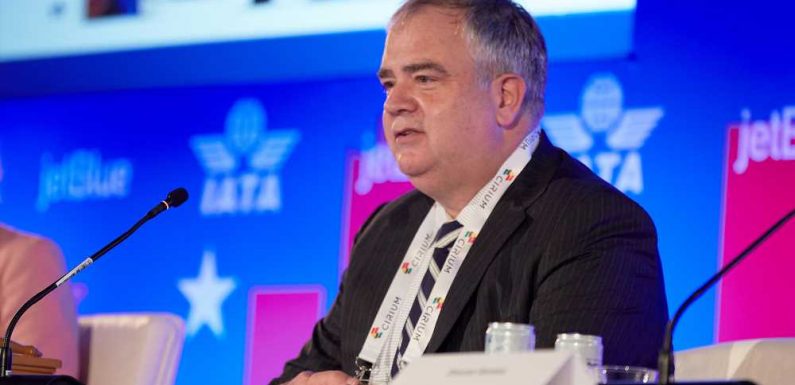 BOSTON — IATA is calling for clarity on which vaccines the U.S. will accept when it reopens to visitors from Europe, China, Brazil, India and elsewhere next month. 
"The lack of further details is hampering operational planning for the airlines and passenger confidence," Peter Cerda, IATA's regional vice president for the Americas, said during IATA's Annual General Meeting here on Tuesday. 
The White House announced the planned reopening on Sept. 20, saying that it will happen in November. No specific date has been designated. 
More IATA news
IATA's goal is net zero emissions by 2050
Airlines projected to lose $51.8 billion this year
IATA complains about EU slot quota
___
Cerda said that airlines and the flying public need to know whether the U.S. will accept the Chinese Sinovac vaccine, the Russian Sputnik vaccine and the AstraZeneca vaccine, none of which have received CDC approval. 
IATA director general Willie Walsh, however, sounded a less urgent note regarding a specific reopening date. The airline industry, he noted, waited a long time for the welcome news that the reopening is coming. 
"If we have to wait a short while to get clarity, we're prepared to wait for that clarity," Walsh said. 
According to JetBlue president Joanna Geraghty, a White House meeting was scheduled for Tuesday to discuss the reopening. 
The White House didn't respond to an email for comment. 
JetBlue, Geraghty said, enjoyed a 500% increase in bookings for its new routes between New York JFK and London Heathrow and London Gatwick on the day of the reopening announcement. 
JetBlue CEO Robin Hayes explained that carrier is working under the assumption that the reopening will occur ahead of Thanksgiving. 
"If there is a delay, we are going to face the consequence across the industry of tens of thousands of people having to cancel if they can't come," he said. 
But Hayes also offered confidence that such a delay won't happen, and that a specific reopening date will be established shortly. 
"I think the Biden administration understands it is important to communicate that as soon as possible," he said.
Source: Read Full Article