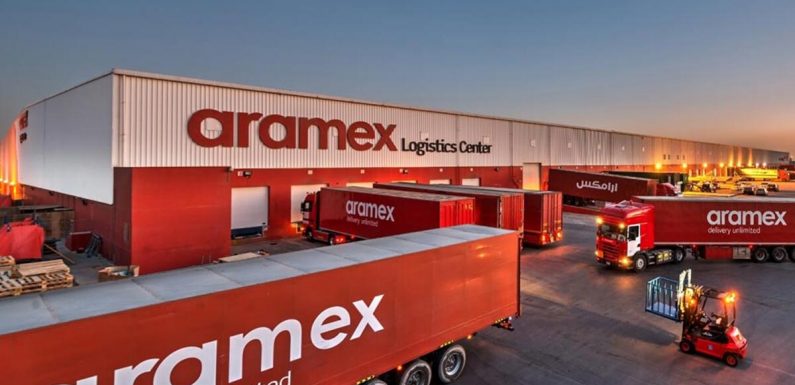 Logistics major sees record revenue on back of e-commerce surge but costs also rocket due to Covid
Logistics major sees record revenue on back of e-commerce surge but costs also rocket due to Covid
Dubai-based logistics major Aramex on Wednesday reported a 42.7 percent slump in net profit for 2020 due to higher costs related to working amid the ongoing coronavirus pandemic and one-off incidents in Morocco and Lebanon.
Net income was AED285 million, down from AED497.4 million but Aramex's revenue was AED5.5 billion, an 9 percent increase over 2019 and its highest on record as Covid-19 accelerated e-commerce activities.
But the company's cost base witnessed an unexpected increase as line haul costs – costs associated with long distance transportation – rose and the cost to scale last mile operations to accommodate the surge in e-commerce also increased.
There was an increase in other costs related to Covid-19, including personal protective equipment (PPE) for employees and sanitisation of facilities and fleet.
Profit levels were also hit by a provision of AED18.4 million booked in Q4 in relation to a warehouse fire incident incurred in Morocco and the AED21.3 million in estimated credit loss on the company's bank deposits in Lebanon.
Mohamed Juma Alshamsi, chairman of Aramex said: "In 2020, Aramex demonstrated its operational resilience and agility to respond swiftly to fast-changing operational conditions thanks to our strong digital infrastructure, robust financial position, experienced management team and the incredibly determined people that were on the ground getting the job done.
"As the global economy recovers from the pandemic and the global vaccination drive gathers pace, we are optimistic about the future of our industry… At Aramex, we will look to further strengthen our leadership position in our core markets while continuing to make inroads into servicing industries that have high volume and growing demand."
Bashar Obeid, CEO of Aramex
Bashar Obeid, CEO of Aramex, added: "Throughout the year we remained focused on executing on both the digital transformation roadmap, to enhance operational efficiencies and service levels, and on our commercial strategy, to diversify revenue and expand our B2B business.
"Over the past few years, customers have become increasingly price sensitive, which means Aramex's focus will be on maximising efficiencies to ultimately bolster profitability. While 2020 profitability margins were squeezed by higher costs – due to Covid-19 – and one-off provisions, we believe our investments in technology and other pro-efficiency initiatives will lead to higher synergies, and will reflect positively on our profitability over the coming periods."
In Q4, Aramex said revenue increased 13 percent to AED1.6 billion, the company's highest fourth quarter revenue on record. Q4 is typically a busy shopping season and with more and more consumers turning to e-commerce to buy goods and gifts due to travel and other Covid-19 related restrictions, this supported Aramex's top line growth for the three-month period.
Aramex reported a net profit of AED77 million in Q4, primarily due to the one-off provisions. Excluding these, net income would have been AED116.7 million, down 23 percent year-on-year, mainly attributable to the higher operating cost environment.
Source: Read Full Article