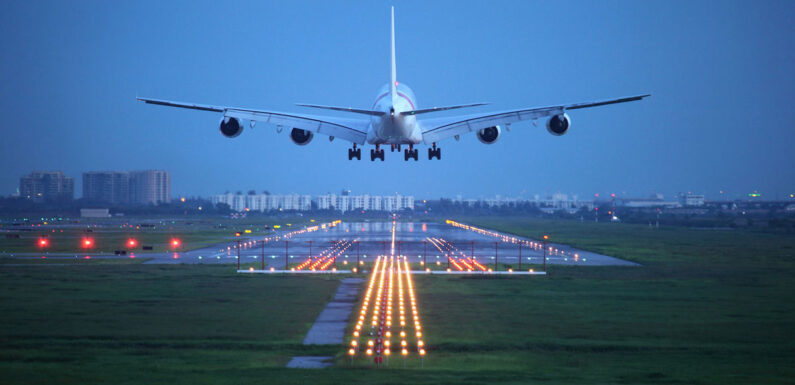 WASHINGTON, D.C. — The leaders of the House transportation committee will introduce legislation that would extend funding for the FAA by three months ahead of a Sept. 30 deadline.
The proposal would be independent of any action that might be taken in Congress to prevent a government shutdown. 
The legislation will be sponsored jointly by transportation committee chairman Sam Graves (R-Mo.) and the committee's top Democrat, Rick Larsen of Washington, said Republican staff director of the committee Hunter Presti at the Regional Airline Association's annual convention on Tuesday. 
If Congress fails to reauthorize the FAA by the end of the month, airlines won't be able to collect excise taxes that fund the Airport and Airway Trust Fund, which provides monies for capital improvements at airports and the broader aviation system. Those excise taxes include the 7.5% tax on domestic passenger tickets and a $4.50 fee per passenger segment. 
In 2019, airline excise tax revenues raised $16 billion, according to the Brookings Institute's Tax Policy Center, or $44 million per day. 
The House passed a five-year FAA reauthorization bill in July, but the Senate version of the bill has been stalled at the committee level over a dispute about pilot training rules. 
Republican Sen. John Thune of South Dakota and Sen. Krysten Sinema of Arizona, an independent who caucuses with the Democrats, are proposing to enable tailored training pathways that could reduce by 250 the number of flight hours certain aspiring pilots must accrue to crew a commercial flight.
But committee chair Maria Cantwell (D-Wash.) has refused to allow debate of that amendment in the hearing room.
Speaking here on Wednesday, Sen. Ted Cruz (R-Texas), who is the top ranking Republican on the committee, said that Cantwell has taken that course of action at the behest of Senate majority leader Chuck Schumer (D-N.Y.). 
He expressed optimism that compromise can be reached by the end of the year. 
"It's a matter of bringing the players together and trying to find some modicum of common ground," Cruz said. 
A three-month extension of FAA authorization wouldn't head off the damaging effects of a broader government shutdown. Those would include a pause in training for approximately 2,600 air traffic controllers (while a controller shortage persists) and the suspension of certification work on the Boeing 737 Max-7 and Max-10 jets. 
In addition, controllers and TSA agents wouldn't receive paychecks during a shutdown, though they'd be required to work since they are considered essential workers.
Source: Read Full Article