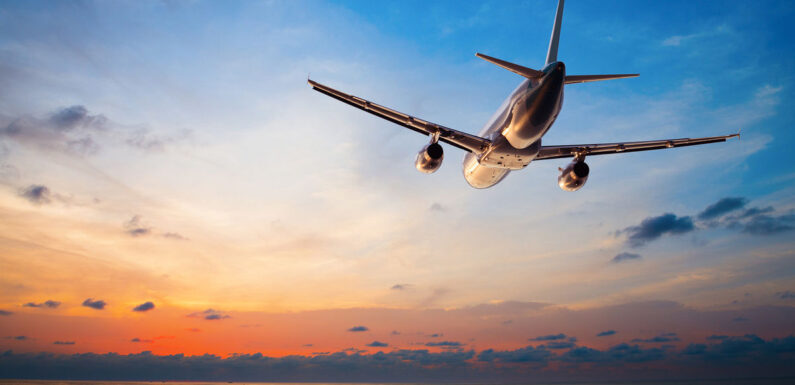 The surge in pent-up demand that drove high airfares last year appears to have given way to more normal seasonal demand this fall, at least for full-service U.S. carriers.
But how long airfare will remain down relative to the past 18 months is an open and very unclear question.
"It's really hard to predict whether or not airfare is going to rise drastically or go down drastically," said Katy Nastro, travel expert for the subscription service Going (formerly Scott's Cheap Flights), which alerts members to airfare bargains. "But compared to 2022, I don't believe that we'll see as dramatic upswings and downswings."
Budget airfares this fall, defined by Hopper as fares that are lower than 90% of the fare quotes it tracks, are down 9% from last year and 10% from 2019 prices, according to an analysis by the booking app.
And budget domestic airfares, Hopper found, are down 14% and 12%, respectively, for the Thanksgiving and Christmas periods compared with this time last year. 
But ARC, which tracks tickets sold via U.S. travel agencies, shows airfare closer to on par with last year. For the week ending Sept. 17, the combined average price of domestic and international leisure airfares settled by ARC was $688 roundtrip, down 3% from a year ago.
The discrepancy between ARC's data and the data of Hopper, which focuses on low fares, provides context to the disagreement over the state of industry demand that played out among airline executives this month.
At the Morgan Stanley Laguna Conference held Sept. 12 to 14, executives from Alaska, United and Delta offered confident assessments and said that recent drops in airfare are consistent with historical patterns as the summer gives way to the fall shoulder season.
Alaska Airlines CFO Shane Tackett told conference attendees that the carrier is seeing more seasonally normal demand than the strong September of 2022, along with a rebalancing toward domestic flying after this summer's transatlantic surge. 
However, he did say that early September brought weakening for close-in bookings.
"It's not concerning at all, but it would have been nice to see the close-in demand persist," Tackett said.
Delta president Glen Hauenstein was even more upbeat.
"People say, 'When's revenge travel going to be over?'" he said. "I think it's got a long way to go. And I think for our customer it will work well through 2024."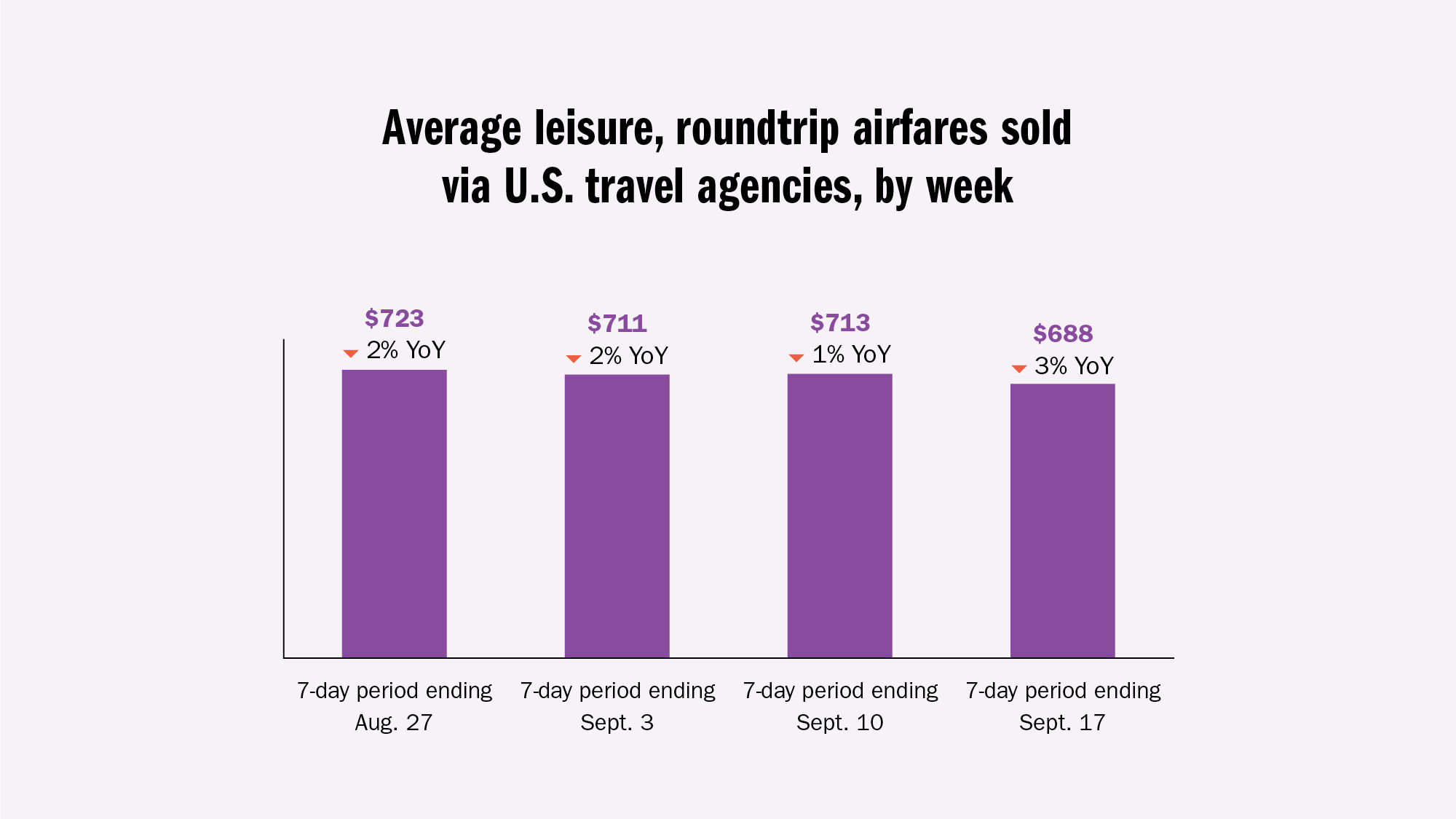 Bulls vs. bears
But while the full-service airlines remain bullish, discount carriers Frontier and Spirit offered bearish demand assessments. 
In a regulatory filing this month, Spirit lowered the midpoint of its revenue guidance for the third quarter by $60 million, citing a sudden drop in demand. Similarly, Frontier reported that declining demand and surging fuel costs will lead to a 4% to 7% operating loss for the September quarter, compared to its previous expectation of a 4% to 7% operating profit.
"There is an imbalance between capacity and demand," Frontier CEO Barry Biffle said of domestic U.S. flying. He also predicted that full-service carriers will soon experience declines, as well.
"If there's a slowdown, there's a slowdown. And it impacts everything," he said.
Hauenstein and United executive Mike Leskinen countered that Frontier and Spirit could be struggling due to their fast growth.
According to the consulting firm Ailevon Pacific, Frontier is scheduled to fly 44% more seats this October than it did in October 2019, and Spirit has 41% more seats scheduled. Meanwhile, American, Alaska and Delta expect to fly slightly fewer seats next month than they did in October 2019, and United is scheduled to be up in seats by 3%. 
"Maybe they're out over their skis a little bit in allowing demand to catch up," Hauenstein said.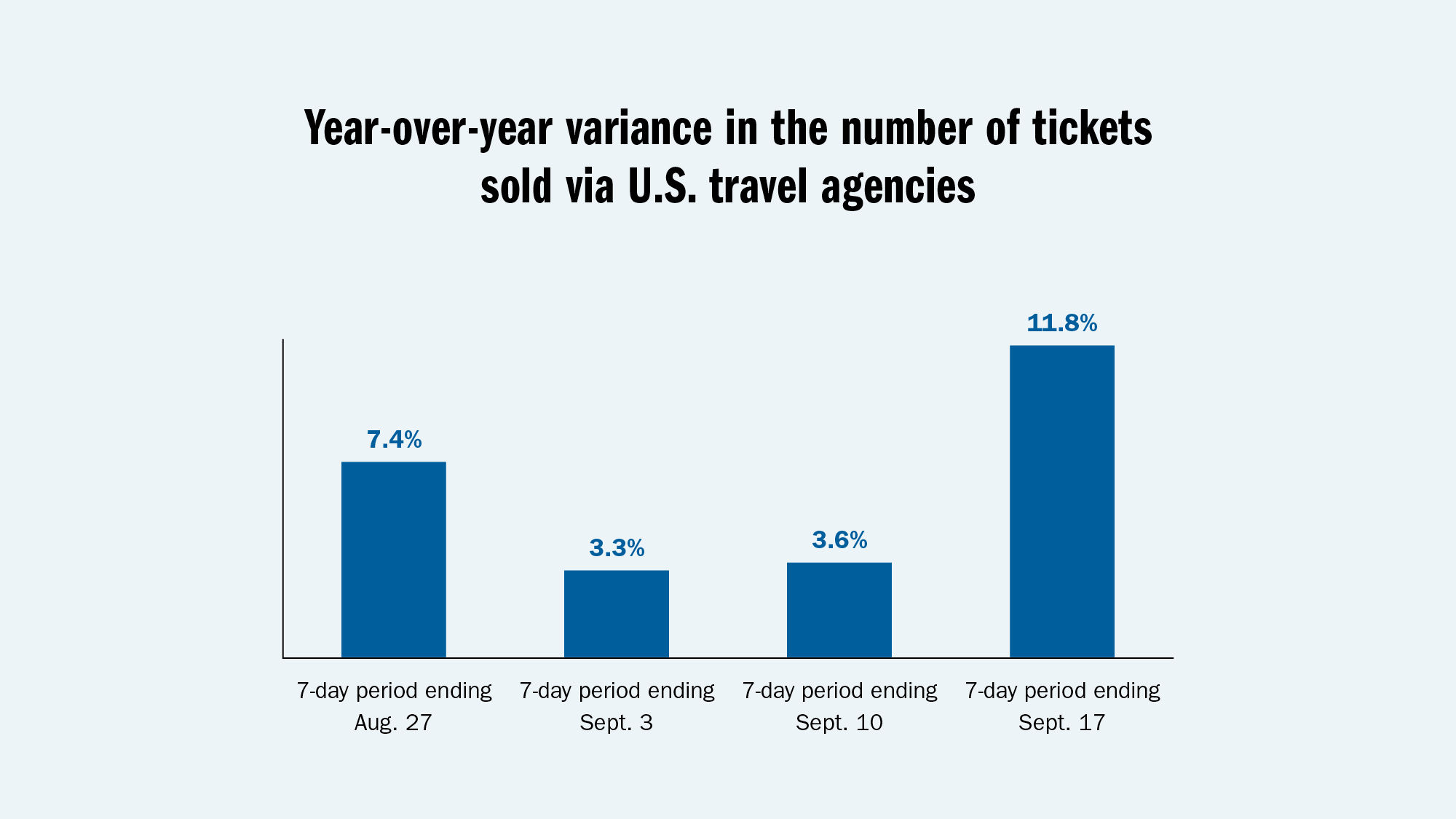 Growth presents challenges
The muddy picture on flight demand makes predicting where airfare will track a challenge. Hopper says it's fair to assume that domestic ticket prices will remain low through the end of the year. But surging fuel prices have the potential to reverse that trend next year. North American jet fuel prices are up more than 11% this month compared with August, according to IATA, and in early September United reported that the spike had been more than 20% since mid-July. 
Still, capacity growth is likely to dent airline pricing power in the coming months, said Bloomberg Intelligence aviation industry analyst George Ferguson. A Bloomberg Intelligence analysis of Cirium data shows that U.S. carriers plan to fly 2.5% more domestic seats this quarter than they did in 2019. Under current schedules, that differential would jump to 10.3% during the first three months of 2024.
Growth such as that would be a challenging scenario for airlines in terms of pricing, acknowledged Alaska's Tackett. 
"If everybody's current number they are talking about in terms of 2024 growth happens, and there isn't an upturn in the economy, it's going to be a tough setup. The math is pretty simple," he said at the Morgan Stanley conference. 
But Tackett also said he expects airlines to dial back their growth plans before 2024 arrives, especially if high fuel costs persist. 
Source: Read Full Article