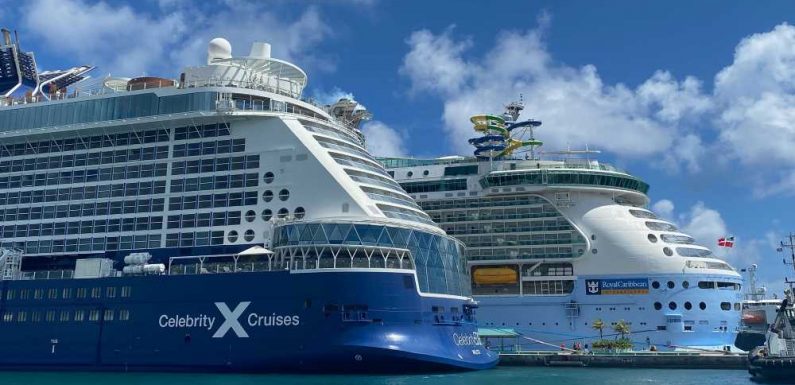 Royal Caribbean International and Celebrity Cruises are allowing unvaccinated travelers to sail from all U.S. ports except on voyages calling in Canada and Bermuda. The change kicks in on Sept. 5. 
The rollback of regulations comes less than two weeks after Royal and Celebrity loosened vaccination and testing policies for cruisers departing from California, Louisiana, Texas and Europe, but not Florida.
As of Sept. 5, only unvaccinated guests must present a negative Covid test result, which must be taken within three days of boarding for most sailings. 
Unsupervised self-test is OK in many cases
Royal and Celebrity will accept any commercially available test, including unsupervised self-tests, in many destinations. A supervised test is required for sailings to Australia, Bermuda, Canada, Greece and New Zealand.
No testing is required on Royal sailings of nine nights or less. On sailings of at least 10 nights, all passengers will need to provide a negative Covid test result to sail. However, guests 5 years old and younger have no vaccine or testing requirements. 
On transatlantic sailings, all guests must be fully vaccinated, except for children under 5 years old. Children under 5 do not need to be tested for U.S. sailings.
Source: Read Full Article