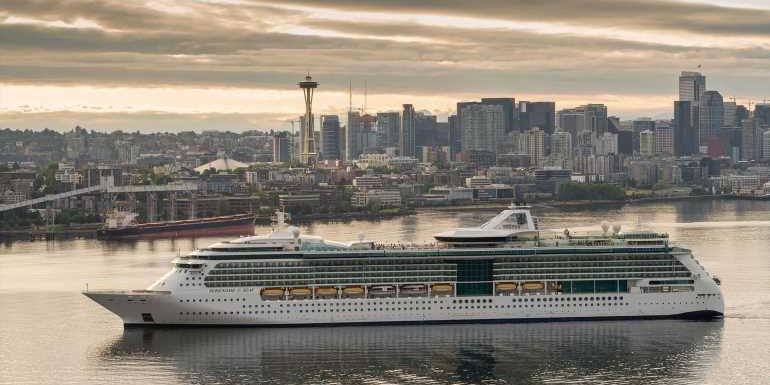 The Canadian government unrolled a new set of guidelines for cruise ships that require a 100% vaccination rate for all ships stopping at its ports, potentially complicating the 2022 Alaska cruise season.  
Transport Canada, the nation's transportation agency, said more announcements will be coming soon. 
"As we look to the 2022 season, Transport Canada remains focused on keeping Canadians safe. We also value the cruise industry and the economic contribution it makes to Canada," said Transport Canada spokeswoman Sau Sau Liu. 
Canada's guidelines create a higher standard for cruising than the CDC. Last week, the CDC said it was grading ships based on their vaccination rates. The CDC will label ships with at least 95% of passengers and crew with two initial doses as "highly vaccinated" and ships with 95% of passengers and crew with two doses plus a booster shot as "standard of excellence" ships. Those that don't meet these criteria are labeled "not highly vaccinated." 
Cruise ships were banned from Canada in 2020 and 2021 due to the pandemic. Because foreign-flagged ships are required to stop at an international port for cruises departing from the United States, U.S. lawmakers passed a law to temporarily allow ships to skip the perfunctory stop in Canada on Alaska cruises. Without the waiver, cruise lines would not have been able to salvage the 2021 Alaska cruise season. 
Alaska lawmakers are working on new legislation that would allow cruise ships to continue to sail past Canada without the required stop. 
John Heald, Carnival Cruise Line's brand ambassador and senior cruise director, took to Facebook on Wednesday to say details are still being worked out for Alaska cruises, but Canada's regulations are a sticking point. 
"The issue at the moment is still about resolving Canadian government requirements. If that cannot be worked out promptly, the industry will seek to have government regulations suspended like what took place last year, and our itineraries will bypass Canada altogether," he wrote. 
The Alaska cruise season runs from May to September. 
Source: Read Full Article