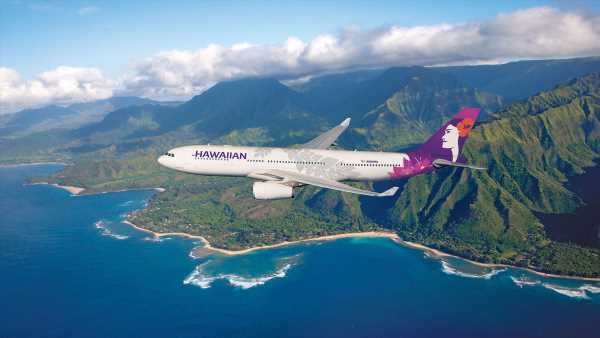 Hawaiian Airlines pilots have ratified a new labor contract. The four-year deal will raise pay by an average of 32%, the Air Line Pilots Association (ALPA) union said.
Of the 93% of Hawaiian pilots who voted, 65% voted in favor of the agreement. 
Under the new contract, pilots will receive an immediate 16.6% raise on March 2. Pilots will also receive a ratification bonus, improved retirement contributions, new health benefits and improved schedule flexibility. 
The agreement is the latest boost in pay and benefits achieved by U.S. airline pilots during a pilot shortage that bolsters their bargaining power. 
Last month, Spirit pilots ratified a two-year agreement that included an average pay increase of 34%, while JetBlue pilots approved a two-year contract extension that includes a 21.5% average compensation increase over its first 18 months. 
Meanwhile, Delta pilots are voting throughout February on a proposed contract that features average pay increases of 31% over four years. 
Regional airlines have also sharply increased pilot pay in recent months following moves by American's regional subsidiaries last summer. 
Pilot contracts at United, American and Southwest are also under negotiation, with industry observers expecting that American and United will follow the lead of network rival Delta.
Source: Read Full Article