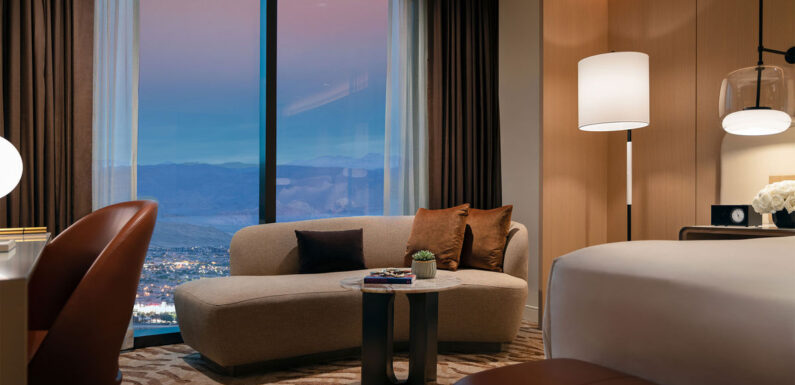 The Durango Casino & Resort in the southwest part of the Las Vegas valley is now accepting reservations for stays beginning Nov. 21.
Station Casinos' newest suburban property features 209 rooms and suites with an 83,000-square-foot casino, sports book, 20,000 square feet of meetings space, three restaurants, the Bel-Aire Lounge and the Eat Your Heart Out Food Hall.
Rooms and suites, designed by Dallas-based Looney & Associates, are described as having a modern desert aesthetic.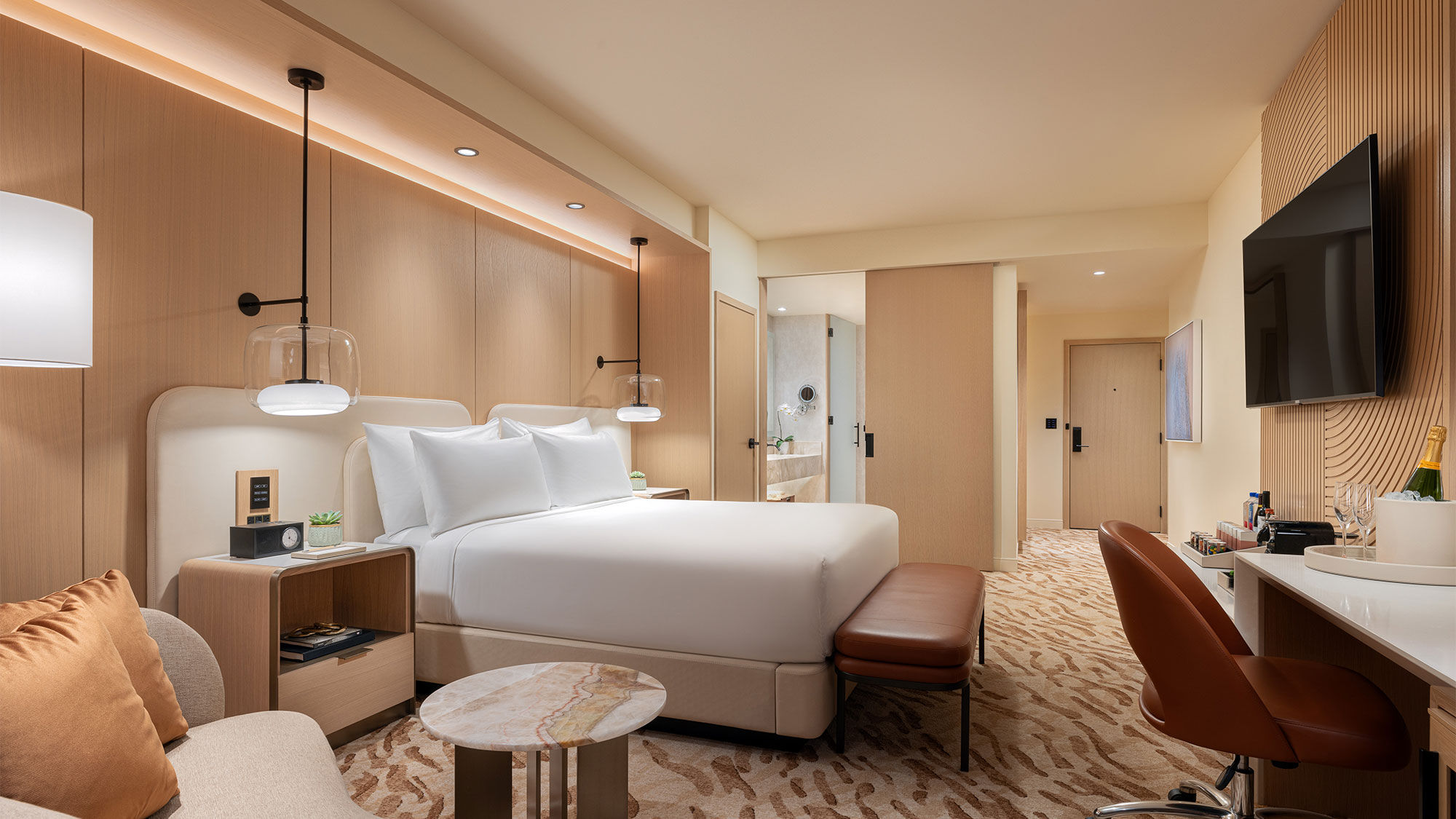 Guestrooms (488 square feet, starting at $399 plus tax and fees), in king and double queen options, have warm neutral tones, a minibar, 65-inch television and floor-to-ceiling windows.
Suites have walls accented with art and architectural elements such as hand-carved stone selections, dramatic lighting, custom rugs and furniture and other high-end amenities. Top suites also feature private balconies.
Among the accommodations:
• Two executive suites (730 to 790 square feet, priced at $899 per night)
• 10 salon suites (1,200 square feet, $1,149)
• 10 parlor suites (1,264 square feet, $899)
• Two terrace suites (each with a patio. 1,480 square feet, $2,399)
• Three city suites (1,450 square feet, $1,899)
• A Vista Suite, with a patio (1,800 square feet, $4,399)
• A Veranda Suite, with a patio (1,555 square feet, $3,899)
Source: Read Full Article