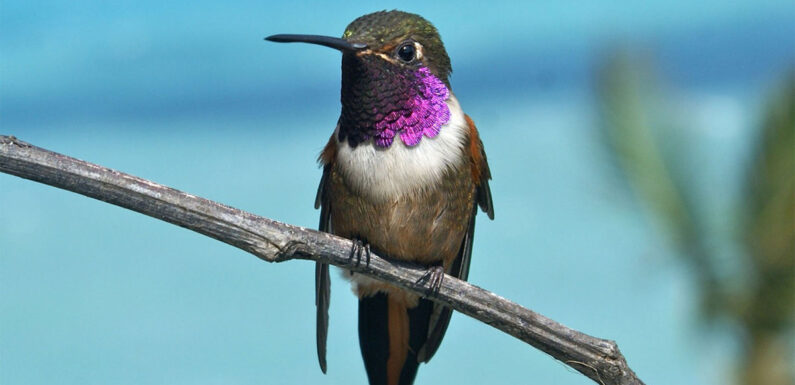 Enthusiast Hotel Collection has teamed with Cornell Lab of Ornithology to offer guests at their Caribbean resorts the opportunity to connect with guides to learn about local birds, from fairly common species like the Antillean crested hummingbird to more difficult-to-find ones like the St. Lucia black finch.
The group's Caribbean resorts offering the tours are A Stone's Throw Away in the Bahamas and Cap Cove in St. Lucia.
Birders will receive professional guidance and curated tours of birds at each of the properties. Guests will be able to study migration patterns, nesting rituals and more on educational walks and will learn about each area's local efforts to protect vulnerable species. Pre-arrival, visitors to the hotels will be able to take online courses from the Cornell Lab's Bird Academy to help prepare for their birding adventure, which include on- and off-resort location. Tour duration varies, depending on the area or diversity of species in that region.
The resorts will offer bird-watching packages that include the birding tour included in the stay. The package will be available standalone for an additional cost.
"We are excited to announce our partnership with Enthusiast Hotel Collection," says Mary Guthrie, director of corporate partnerships at the Cornell Lab of Ornithology. "Whether guests are lifelong birders or just getting started, our resources are designed to inspire and spark a deep connection with nature."
Founded in 1915, the Cornell Lab of Ornithology is a unit of Cornell University that studies birds and other wildlife.
The Enthusiast Hotel Collection comprises seven properties, including three in the Caribbean: Cap Cove St. Lucia and A Stone's Throw Away and Ole Ike Bay in the Bahamas. Other resorts include the Tapoco Lodge in western North Carolina, Hartstone Inn in coastal Maine, Brewery Gulch Inn in Northern California and Casa Morada in the Florida Keys.
Source: Read Full Article