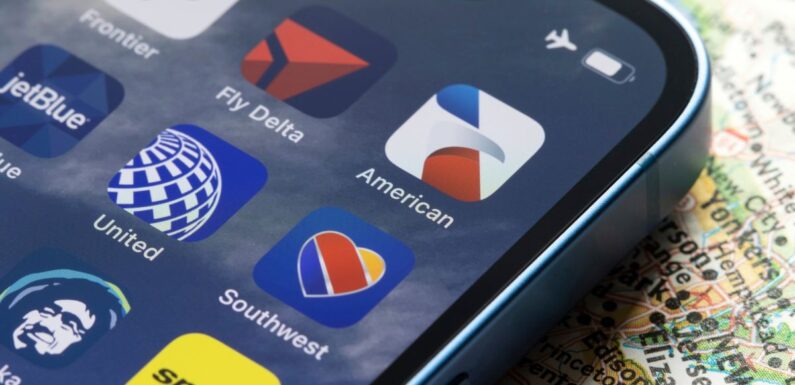 As Delta fights to retain disgruntled elite SkyMiles members, competitor airlines are hoping to exploit the opening.
On Oct. 18, Delta revised the changes it made in September to SkyMiles Medallion status accrual in response to a backlash from its elite customers.
Among other moves, Delta dialed back how much it will increase spending thresholds for next year to reach the four Medallion status levels. But some of the SkyMiles program changes Delta made in September remain in place as the airline strives to rein in the increase of Medallion-status members since the end of the pandemic. Doing so allows Delta to alleviate lounge crowding and preserve access to seating upgrades, among other benefits.
Notably, Delta will go forward with its plan to eliminate flying as a metric for obtaining status and instead base Medallion accrual solely on spending with the company. And although less dramatic than previously planned, increases in status spending thresholds and curbs on lounge access will still be introduced in 2024 and 2025. 
Alaska and JetBlue have been the most blunt about their efforts to poach disaffected Delta elites. And Southwest, while not explicitly chasing SkyMiles Medallion members, said it will ease requirements next year for attaining A-List Rapid Rewards status. 
Through Oct. 31, both Alaska in its Mileage Plan program and JetBlue in its TrueBlue program are offering immediate short-term status matches for Delta Medallion members. 
The airlines will also allow Medallion flyers to retain their new status level through 2024 by opening up a co-branded credit card or by reaching relatively modest flying or spending thresholds. 
"Fell out of love with your airline loyalty program? We've got you covered with our best status match offer yet," Alaska said as it made its pitch for disgruntled Medallion members. 
The opportunity for each carrier is significant. Delta is the largest competitor for JetBlue in its two leading bases, New York and Boston, while Alaska's home base of Seattle is also a Delta hub. 
Analysts, however, doubt those efforts will make a major impact. 
"In both cases they don't have much of anything going on internationally," said Greg Davis-Kean, founder of the blog and website FrequentMiler.com. "Most of these high-level elites are people who fly around the world. I can't imagine Alaska and JetBlue making inroads in that market."
Gary Leff, who authors the View From the Wing blog, said the carriers, with their much smaller size than Delta, could convert enough Delta elites to feel rewarded, even if Delta has little reason to be scared. 
"It can matter a lot to Alaska and JetBlue without being material to Delta," he said. 
As for Southwest, Leff and Davis-Kean said the airline's decision to reduce the flying or co-branded credit card spending requirements for reaching A-List status is likely unrelated to the disaffection among Medallion members. Rather, they said, it's an effort by Southwest to incentivize more people to chase A-List status as the carrier adjusts to having fewer high-frequency business travelers since the pandemic. 
But another analyst, Sally French of the personal finance website NerdWallet, has a different view. 
"Delta says if everybody has status than nobody has status," she said. "These other airlines like Southwest are making the opposite calculation. They are saying let's get these status members from Delta and get them to pledge their loyalty to us."
But not all airlines are doing so. 
Leff said he's surprised American and United haven't made their own play for Medallion elites, and Davis-Kean made the same point about United only.
Neither United nor American have the scale of lounge crowding problems that Delta has, in part because Delta, through the American Express Platinum Card, is the only one of the three to guarantee lounge access for holders of a card that is not co-branded to the airline. 
During United's Q3 earnings call on Oct. 18, chief commercial officer Andrew Nocella said the carrier has no material changes planned for the MileagePlus loyalty program in the coming year. 
"We very much believe in never causing a situation where everyone has a Premier status, which obviously results in no one receiving an adequate level or Premier benefits," he said.
Source: Read Full Article