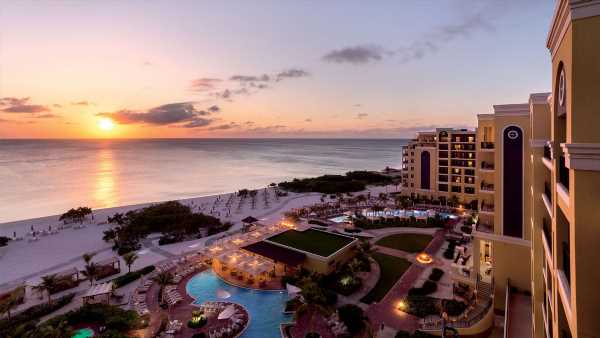 The Ritz-Carlton, Aruba is holding a series of events to celebrate its 10-year anniversary. Some are free, and others have an additional cost.
Free events include Ten Years of Elegance on Nov. 5, which coincides
with Aruba Fashion Week 2023, where guests can meet
participating designers and view fashion collections. The resort will
offer an outdoor movie-watching event at the Dive-In Cinema on Nov. 20,
and guests can order from the a la carte menu of Madero Pool & Beach
Grill. A Bubbly Soiree, on Nov. 18, will host a complimentary toast
from 5:30 to 7:30 p.m. at Madero Pool & Beach Grill, the property's
pool bar.
The Five Senses Wine Pairing, on Nov. 3, will take place at the resort's Italian restaurant Casa Nonna New York and includes homemade pasta. Cost is $135 per person. Brisa: A Caribbean Cookout, will take place on Nov. 24 on the sands of Palm Beach. Price is $115 per person.
There is also a Diamond Celebration planned for Nov. 22, the date on which the resort opened in 2013. The beach party is complimentary and is exclusively for Marriott Bonvoy members.
The Ritz-Carlton, Aruba has 320 guestrooms, including 55 suites with private balconies overlooking the Caribbean Sea; two swimming pools; five dining options; a 13-treatment room spa; a fitness center; and a 24-hour casino.
Source: Read Full Article