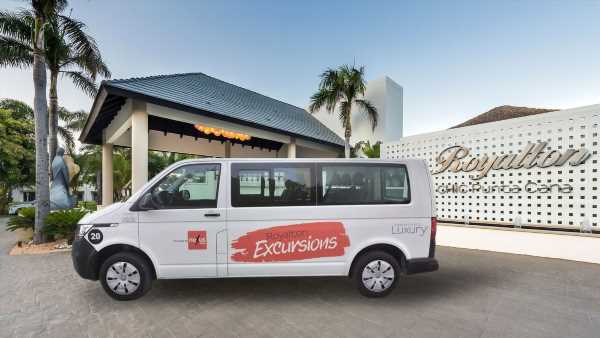 Blue Diamond Resorts is now offering complimentary roundtrip airport transfers for guests who book directly from the brand's hotels' websites. The complimentary transfer is for those booking three- and four-night stays. The transportation, offered by NexusTours, is available for shorter stays for a fee.
Caribbean properties offering the free transportation are the Royalton Luxury Resorts, Royalton Chic Resorts, Hideaway at Royalton Resorts, Mystique by Royalton, Grand Lido Resorts and Starfish Resorts. Blue Diamond Caribbean properties are located in Cuba, the Dominican Republic, Jamaica, Grenada, Antigua and St. Lucia.
"Navigating a foreign country can be daunting, but this new addition to our offerings represents another step in redefining the concept of 'all-inclusive,'" said Alejandro Rodriguez del Peon, director of marketing and public relations for Blue Diamond Resorts.
Blue Diamond Resorts encompasses more than 60 properties, exceeding 18,000 rooms in eight countries.
Source: Read Full Article