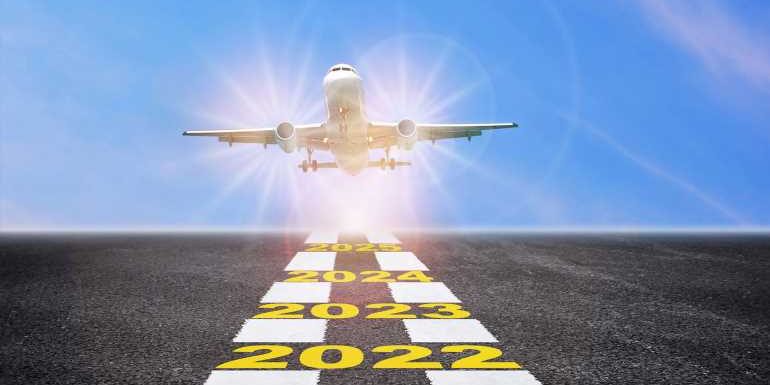 American Express Global Business Travel's plans to go public will, if approved, help grow the global travel management giant, especially in the small- to medium-enterprise segment.
"We are the largest player in what is a massively underpenetrated industry, a $1.4 trillion industry," CEO Paul Abbott said Dec. 3 on a prerecorded investor call about the move to go public. "We are 40% larger than our nearest competitor, with $39 billion of travel sales. But that is $39 billion of a $1.4 trillion market, so there is a tremendous runway for growth."
GBT, which is No. 3 on Travel Weekly's 2021 Power List (behind only Expedia Group and Booking Holdings), plans to enter a business combination agreement with Apollo Strategic Growth Capital to bring the company public. 
While it will continue to do business as GBT, the company will be renamed Global Business Travel Group and be listed on the New York Stock Exchange under the ticker symbol GBTG. The transaction is valued at around $5 billion.
Industry analysts were surprised by the announcement and divided around its timing as business travel has recovered more slowly than expected.
The Global Business Travel Association found last month that business travel activity has begun to rebound, but its pace was slower than projected in February. A surge is expected next year, with a full recovery expected by 2024.
Apollo Global Management partner Itai Wallach, speaking on the same call as Abbott, said that when planning the transaction the organizations assumed 70% baseline industry recovery by 2023, "which we think is conservative."
"The timing seems good," said Charuta Fadnis, Phocuswright's senior vice president of research and product strategy. "Despite omicron, there is growing acceptance that the world will have to live with this virus and its mutations. So, though it will be slower to recover, the sentiment around business travel remains bullish."
Phocuswright projects U.S. business travel will again hit 2019 levels in 2025, Fadnis said.
Corporate travel recovery has been slow
On the other hand, Henry Harteveldt, founder of Atmosphere Research Group, found the timing "odd."
"Corporate travel has only started to recover, and given the latest gyration caused by the omicron variant, corporate travel's recovery is now slightly more uncertain than it was even a month ago," Harteveldt said.
His research indicates business travel will still be about 20% below pre-Covid levels by 2024 or 2025.
Fadnis said GBT has historically been focused on larger, global clients, but business with that segment is harder to come by today, hence the need to shift to draw in business from small- to medium-size enterprises (SME).
Abbott said GBT currently has about a 40% share in the global, multinational segment. The company is also a leader in the SME segment with a 6% share, he said, but that number just highlights the potential for growth in that area. 
GBT's acquisitions of Expedia's business travel arm, Egencia, which was completed last month, and Ovation Travel Group earlier this year were both targeted at accelerating that growth.
The SME space, Fadnis said, is difficult to penetrate because of its fragmentation.
"But the pandemic might provide an impetus for smaller companies to move to some level of managed travel," she said. "That is where GBT's lead-gen partnership with American Express might provide an edge. Plus, all the partnerships they have round out their product offering."
The move to go public will fuel further growth via funding, she added. Harteveldt agreed.
"The two biggest benefits for Amex GBT as a publicly held company are its ability to use its stock to help it with acquisitions and for employee recruitment and retention," Harteveldt said. 
Additionally, there is the possibility of a second offering to further bolster balances if necessary, according to Harteveldt.
Going public also places a burden on GBT: It must report to stockholders quarterly, and its business performance becomes public record. It will also become subject to the whims of the market, Harteveldt said.
An appetite for M&A
GBT's plans to become a publicly traded company are subject to regulatory approvals. The transaction has been structured as a special-purpose acquisition company (SPAC) merger, meaning it will likely be subject to less regulatory oversight initially than a traditional IPO. It will also likely take less time to close the deal, which GBT forecasts will happen in the first half of 2022.
GBT was spun off from American Express as a joint venture in 2014, jointly owned by American Express and an investor group led by Certares. Since then, GBT has made a number of notable acquisitions, including corporate travel heavyweight HRG (then the fourth-largest travel management company globally) in July 2018.
Its merger-and-acquisition activity isn't stopping, either, according to Abbott.
He said, "We have a very robust pipeline of M&A ahead of us in an industry that is very fragmented and consolidating — and consolidating faster than it has in the past."
Source: Read Full Article