Jagged mountain ranges, soft beaches, glimmering pools, velvet moors… they're all up for grabs on the majestic Isle of Skye, Scotland's second largest island off the west coast in the Inner Hebrides.
Bonnie Prince Charlie found solace on Skye after being defeated at Culloden in 1746, and visitors today are still being beguiled by its peace, wilderness and spectacular scenery.
Summer brings them in their droves (inevitably, overtourism is becoming a problem in peak season), but visit during spring to avoid both the masses and the notorious midges that appear later in the year. Here's what to do.
Take a hike
Bring your boots – Skye's landscapes will lure you in. The Old Man of Storr rocky pinnacle, one of the island's most recognisable landmarks and the product of an ancient landslip, is a 3.8km signposted path from the car park on the main road north of Portree.
The Black Cuillin, home to 12 of Scotland's 282 mighty Munros, is said to be the UK's most challenging range. Be warned, though – the jagged bare rock of the summits are for serious mountaineers.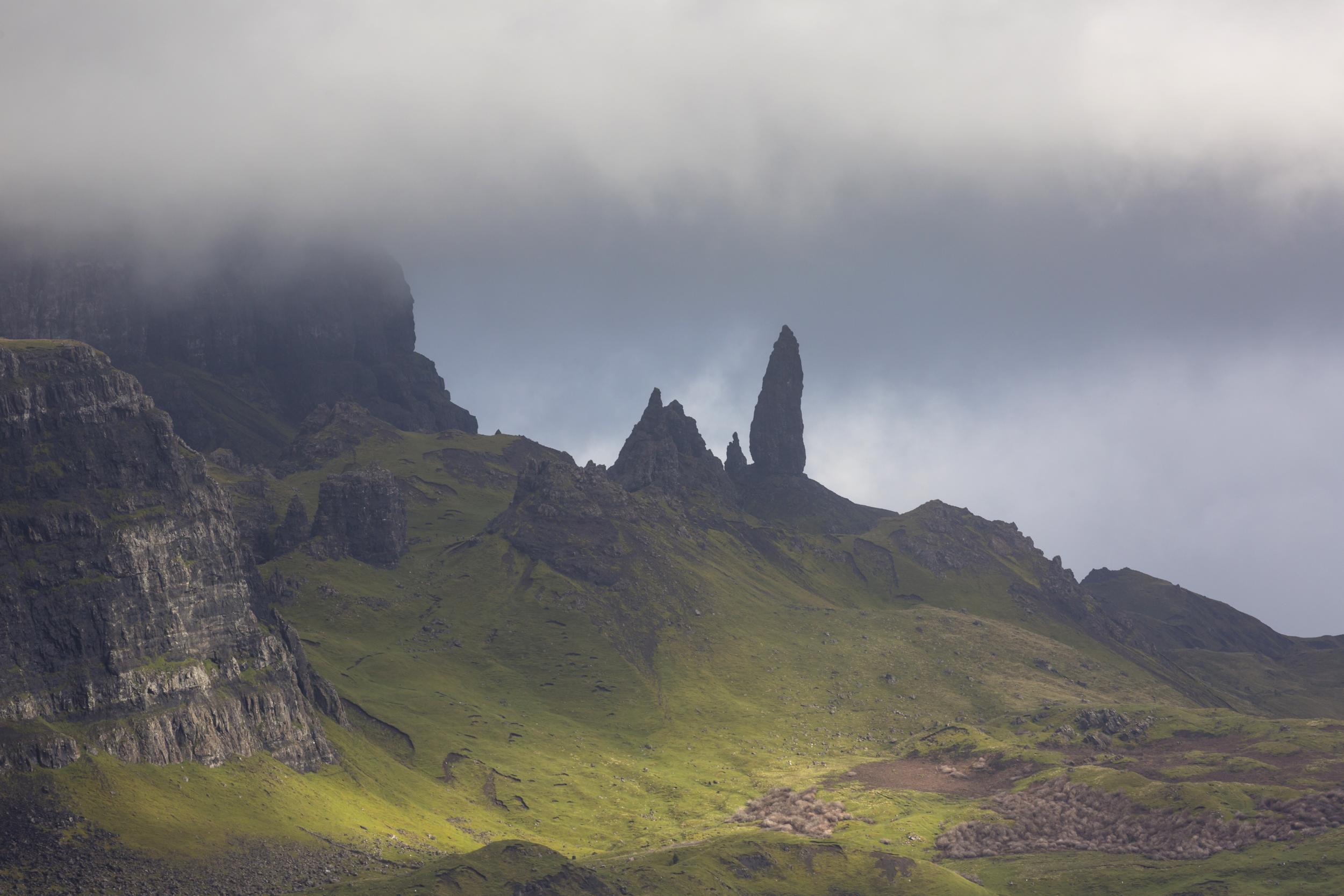 Spot a seal
There's nothing quite like seeing a wild animal in its natural habitat and on a rigid hull inflatable boat (RIB) ride in spring around Skye's south-west coastal islands you should be able to spot grey and common seals flopping about, sea eagles gliding and kittiwakes and shags gathering on cliffs. If you're lucky you'll be able to see puffins, too.
AquaXplore provides you with oilskins and you'll need them. We had three seasons' worth of weather during our thrilling four-hour ride – warm sunshine followed by hail followed by wind and rain. It's not called the Misty Isle for nothing.
Eat fresh
Arrive early enough at the Uig Hotel and you may even see your meal being landed (my seafood platter starter included langoustines caught in the bay below just hours before). Managers Anne and Billy Harley use local produce including Skye red deer, scallops from nearby Uist, Highland venison sausages and west coast white crab.
The green peppercorn sauce uses whisky from the nearby Talisker distillery and the mussels – harvested off Scotland's west coast, obviously – are soaked in Skye Gold, a craft ale made from porridge oats and brewed down the road.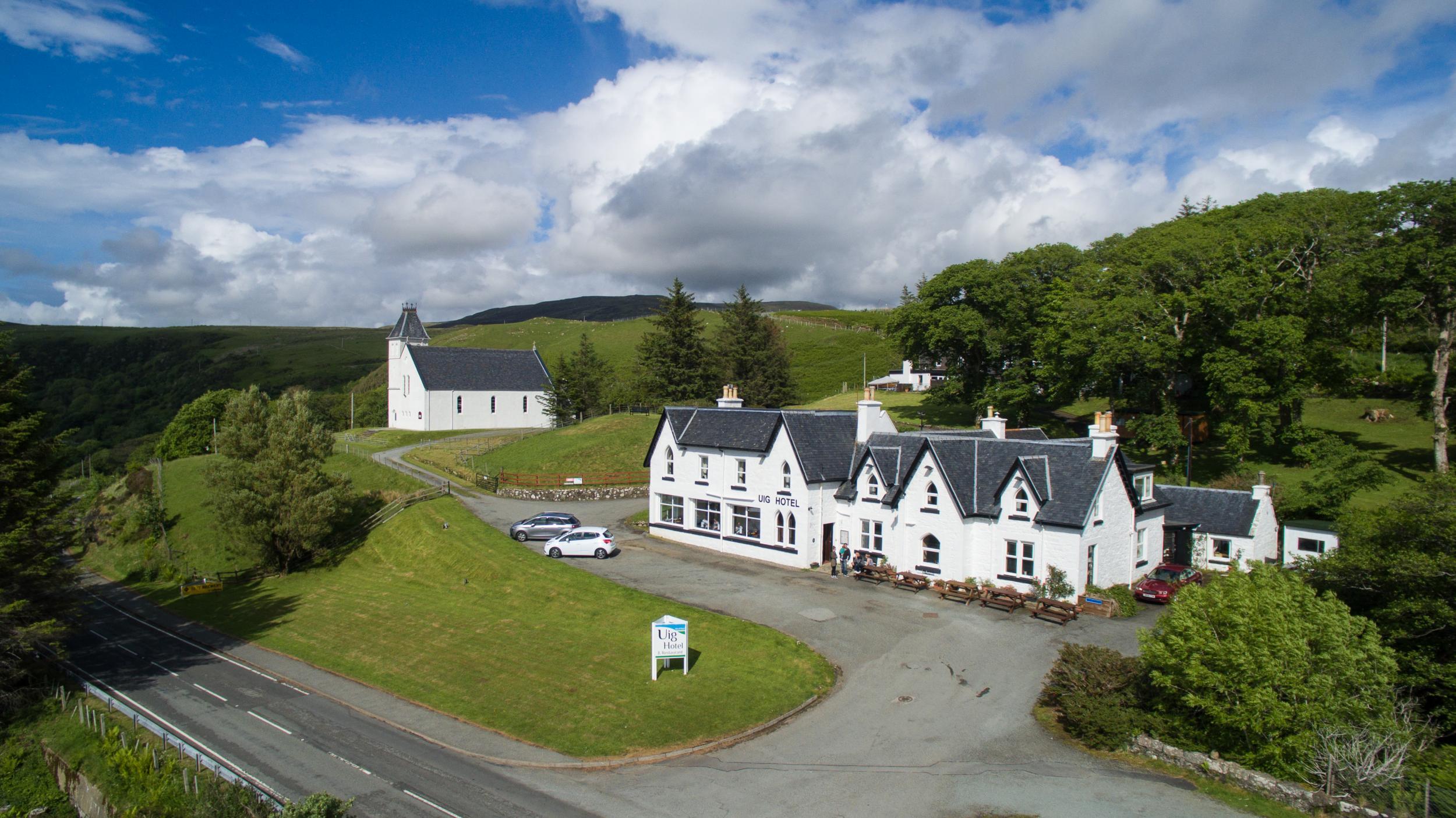 Walk on the wild side
If heaven for you is freshly caught seafood on an open fire, then the enigmatic Mitchell Partridge is your man. His Skye Ghillie wildlife walks service takes you off the beaten track to forage for edible flowers and plants, explore 16th-century village ruins and yomp across the heather.
The highlight of my walk was harvesting mussels that were clinging to rocks underneath pillows of seaweed on the shores of Loch Snizort. Our master plan had been to wander down to the beach to find more shellfish and boil up our haul on a fire, but a Scottish downpour forced us to take cover under a hazel tree and resort to Mitchell's stove.
Raise a glass
Pop into the Isle of Skye Distillers Shop in Portree for a real taste of Skye. Owners, brothers Alistair and Thomas Wilson, make their Misty Isle gin in their mum's back garden. Its botanicals include island-foraged juniper and a secret flower originally discovered by former builder Thomas while walking his dog.
Visit after mid-May and you can try their new gin school. They'll provide a base and you'll add your own botanicals and design a label before leaving with your own unique bottle.
Throw an axe
Forget darts. Matt Harrison at ACE Target Sports near Portree aims to have you chucking an axe at a playing card fixed to a target with perfect precision.
The trick, apparently, is working out how far back you should stand as you want the head of the axe to be pointing at the target on impact. Sounds easy? It isn't – but you'll have great fun getting there.
Food for thought
They say provenance is everything and at Kinloch Lodge in Sleat you can experience food right through from delivery to plate. Renowned head chef Marcello Tully leads unique, behind-the-scenes cookery workshops where you'll be part of creating that's day's menu, from the morning meeting to the meal itself.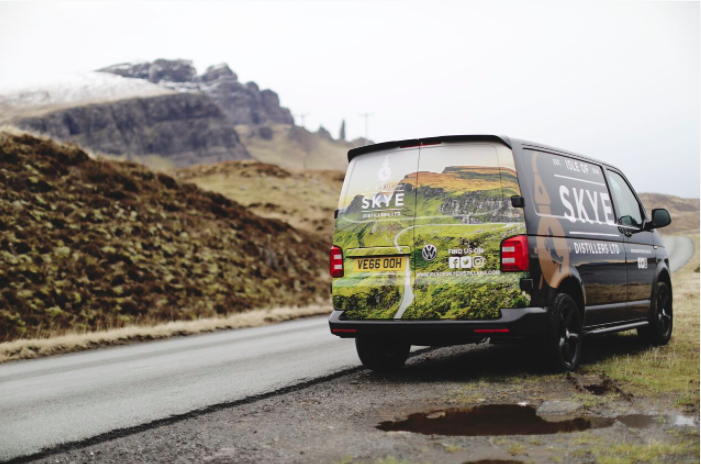 Jurassic world
Discover your inner child by hunting for dinosaur footprints on the beach. As incredible as it may sound, you can still see the claw-shaped, foot-long prints of a meat-eating dinosaur from around 175 million years ago at An Corran on Staffin Slipway beach. A few miles away at Duntulm beach there's a whole series of football-sized prints left by a four-legged herbivore from a similar time.
Skye is home to some of the UK's most important dinosaur finds and you'll find more fossils and information at the tiny Staffin Dinosaur Museum, an old stone building that was once a cowshed.
Listen to locals
For a taste of local music spend an evening in the lively Am Praban bar at the Eilean Iarmain hotel. They regularly host live bands and singers amid a ceilidh-style vibe. You'll be treated to fine views over the Sound of Sleat and you may even pick up a bit of Gaelic; they're very proud of their native tongue here and the National Centre for Gaelic Language and Culture is on the doorstep.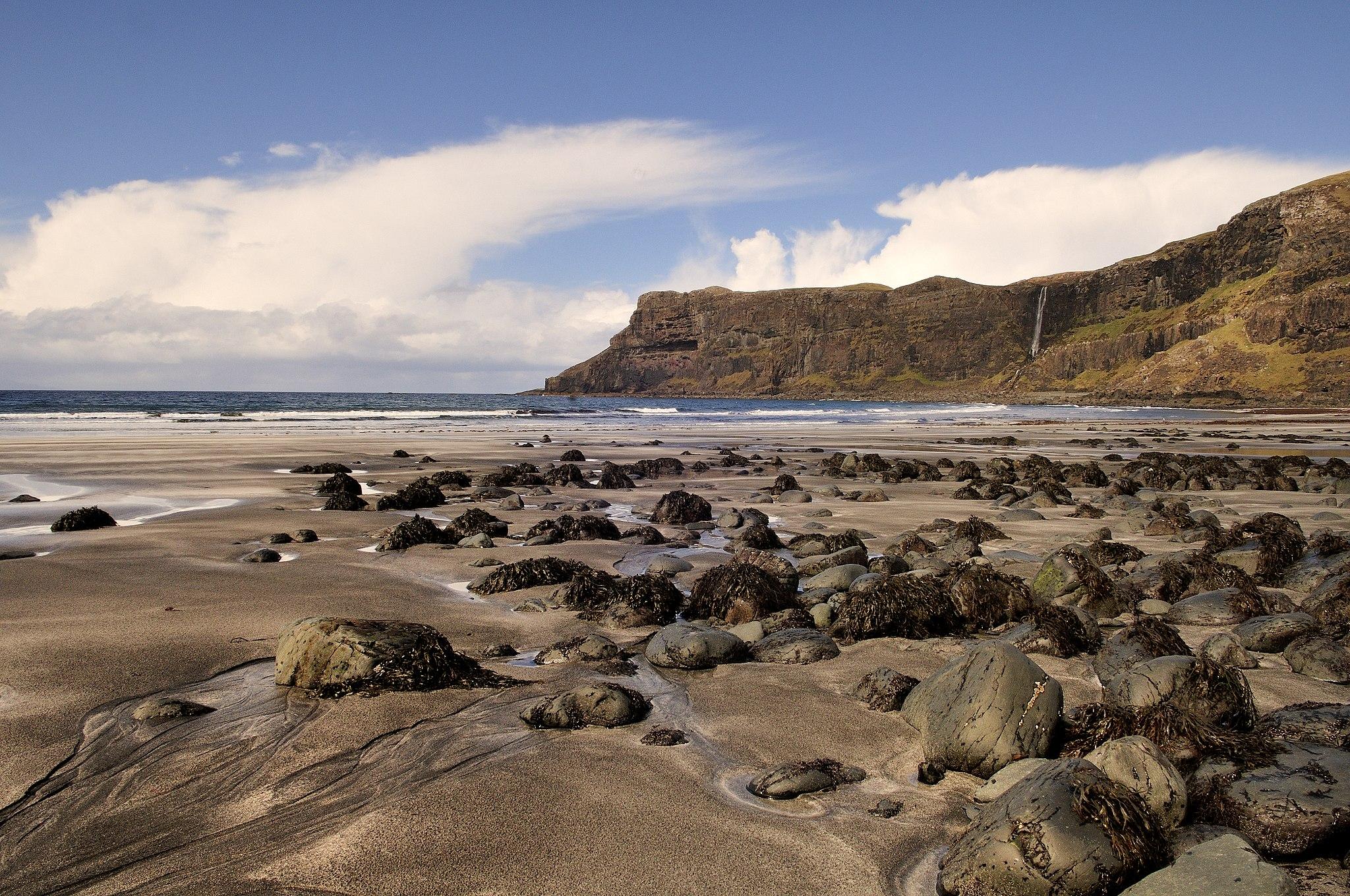 Beach bum
Some of Scotland's finest beaches are in the Hebrides. Skye's prettiest is arguably the remote Coral Beach north of Dunvegan near Claigan. Access is via a single file road to a small car park, from where it's a pleasant trek through fields of cattle and sheep along a 1.8km track. Fossilised and sun-bleached algae (not coral) gives the beach a gleaming pale shade and sunshine turns the sea a celestial blue.
Talisker may be best known for its single malt whisky but its bay – dotted with sea stacks and waterfalls – is pretty spectacular. Hire a kayak and paddle from Portree to the sandy Camas Ban beach. You might just have it to yourself.
Find the best hotels in the Isle of Skye
Source: Read Full Article