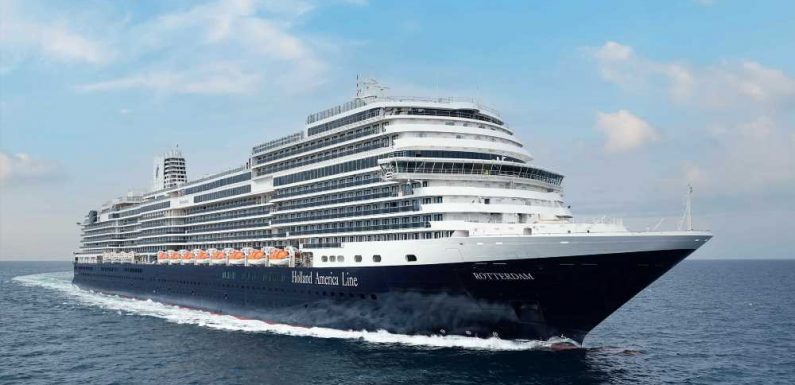 There have been few bright spots for the cruise industry during its 15-month global shutdown. But one that emerged toward the end of 2020 and has demonstrated staying power is pricing.
Despite the shutdown, or perhaps because of it, cruise lines and travel advisors have been saying that cruise pricing patterns on forward bookings have been strong, even relative to previous periods of high demand.
In May, when asked about prices, Norwegian Cruise Line Holdings CEO Frank Del Rio said he was "just amazed at how much pricing power we actually have, given the difficulties that we all know about and the relatively low marketing spend that we've put out in the last one and a half quarters or so."
Carnival Corp. reported at the end of June that 2022 pricing for its booked position was higher than it was for 2019 bookings during the same period, which CFO David Bernstein called "a great achievement" given that 2019 pricing "was a high watermark for historical yield."
New factors are influencing pricing
Travel advisors are reporting the same but acknowledge that 2019 and 2022 are not necessarily fair comparisons.
"Pricing is significantly better than 2019," said Brad Tolkin, CEO of World Travel Holdings, adding that for 2022, "bookings are ahead and pricing is ahead. It's absolutely outstanding." 
However, there are three main factors influencing pricing that didn't exist in 2019, Tolkin said. One is the outsize demand due to the industry being shut down for so long. The second is the number of future cruise credits (FCCs) given to customers who chose them instead of a refund. Tolkin said he believes that cruise lines will not discount those cruises heavily, in part to uphold the value that the FCC holders paid for their sailings. 
"The ones who took [FCCs] are the most loyal cruise customers, and [the lines] don't want to upset them," he said. 
The third factor, he added, is the still unclear outlook on occupancy and load factors.
"If you are sitting in the pricing department of a cruise line right now, there's no reason not to reach for the stars, because the demand is there, and they don't know what level of load factors they will go out with, whether self-imposed or governmental," he said.
Matthew Eichhorst, president of Expedia CruiseShipCenters, also said he believes that exceptional circumstances make it difficult to compare current pricing to previous years in a meaningful way. 
"What people are paying for cruises definitely appears to be up, but it's a different market than we've ever been in," he said. 
For example, Eichhorst said, the booking window is much further out than it used to be. There is no last-minute market, because relatively few ships are actually sailing in the near-term. And most cruises being booked now are for 2022, in higher-priced markets like Alaska and Europe and on longer cruises. On short, close-in Caribbean cruises, prices are always lower. 
"That gives the perception that prices are way up, but in reality it's not apples to apples," he said. "I think as far as what the final impact on pricing will be, we won't really know until the end of the first half when we get into a more traditional market."
Eichhorst is more excited about how much consumer interest there is in cruising. 
"From an inquiries perspective, we've seen the number triple over the same time in 2019, which is fantastic," he said. "And we've seen phone calls continue to grow, in fact, doubling over May, which has been very positive, as well."
With so few ships actually sailing now, he said, "it really comes down to, 'can you actually cruise' rather than 'is there interest to cruise?' So I think we'll see, in the fall, that it will be filling quite nicely, based on the consumer interest."
Taking inflation into consideration
In the current economy, any discussion of pricing has to include inflation. Wholesale pricing in the U.S. recorded its largest spike since 2008 last week as the economy recovers and demand rebounds faster than supply in some areas. 
According to some advisors and executives, this is impacting cruise prices.
"When you hear about inflation, inflation means prices go up, and it's good to see that we, too, are seeing the positive side of inflation, which is pricing power," Del Rio said in May.
But with cruising, inflation is only part of the story. For most of the pandemic, cruising was the only travel sector in North America that was forbidden to operate, which appears to have created unrivaled pent-up demand.
Carnival Corp. CEO Arnold Donald has long been saying, and said again in June, that pricing will continue to be buoyed by the industry's slower growth rate over the next five to 10 years. "Our strategic decision to accelerate the exit of 19 ships has lowered our capacity growth to roughly 2.5% compounded annually from 2019 through 2025," he told analysts, noting capacity growth had been running at 4.5% through that period.
"With continued pent-up demand, people have spent a lot of time in isolation and lockdown and really want to experience things. I think that's going to last a while," he said. "It's hard to predict the future, but we're logically optimistic that there will be a good [pricing] environment for some years."
According to Tolkin, pricing is up for land-based travel, as well, where World Travel Holdings is seeing "growing pricing and incredible demand."
He said strength in sectors that compete with cruising, such as all-inclusive resorts in Mexico and the Caribbean, is an indication that cruise pricing and demand could get even stronger.
"That business to me is indicative of what is going to happen in cruise when all the shackles are off," he said. "I think the demand is going to be incredible. There has never been a time in the history of the world or our country where we have been locked down for so long. Certainly not in the age of modern travel."
Tolkin predicts 2022, in terms of bookings, "could be our finest hour in leisure travel in terms of bookings. I think when we close the chapter on 2022, the headline on Jan. 1, 2023, is going to be, 'What a year 2022 was for leisure bookings.'" 
Source: Read Full Article