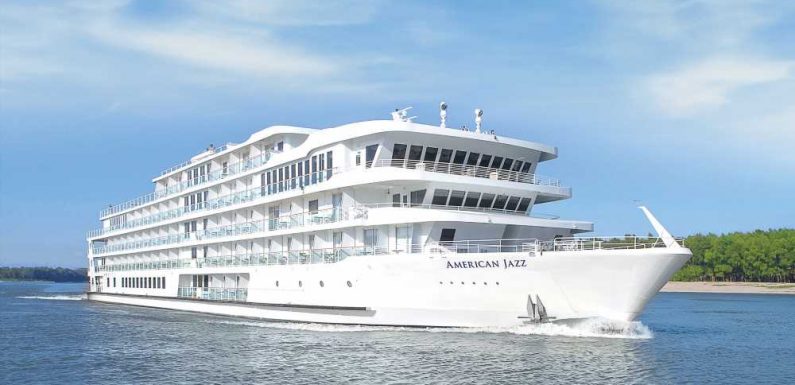 The American Jazz was refloated in Kentucky's Lake Barkley on July 16, nine days after the riverboat got stuck on a sandbar during a cruise from Memphis to Nashville.
Cruise operator American Cruise Lines said that after the Jazz was refloated, the riverboat was able to travel on its own power.
Following Coast Guard inspections, the Jazz will cruise to Nashville, where the riverboat's next Music Cities sailing is scheduled to depart on July 25.
American Cruise Lines thanked Kentucky emergency-management personnel for their support and the Coast Guard for coordinating efforts to free the riverboat and keeping the waterway safe for other boaters. It also thanked the Jazz's crew members who remained aboard the riverboat to disembark passengers on July 9 and to prepare the Jazz for its next cruise. 
American Cruise Lines acknowledged the companies who assisted in the Jazz refloating via their expertise, equipment and manpower. They are DonJon Smit, Florida Marine, Luhr Bros, Moran Environmental, Three Rivers Boat Yard, Lucas Hale, and Haynes Marrs and Associates.
Source: Read Full Article