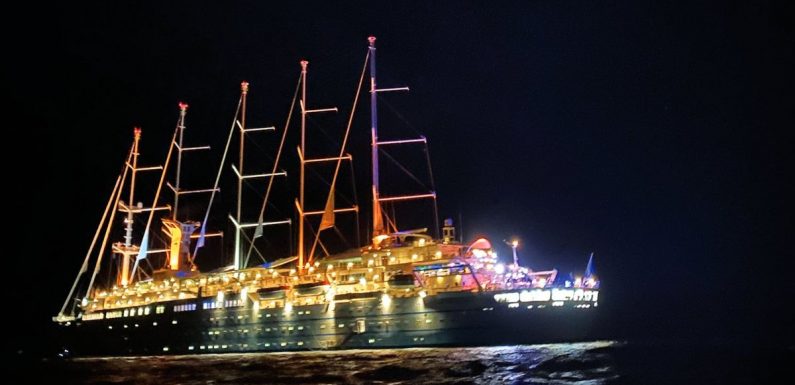 ONBOARD THE CLUB MED 2 — If it's now trendy for resorts to get into the cruise business, Club Med did it before it was cool.
As hotel brands like Ritz-Carlton, Aman and Four Seasons wade into ocean cruising, they follow long after Club Med, which began sailing the Club Med 2 nearly three decades ago.
The freshly refurbished, 15,000-gross-ton, five-mast sailing ship has quietly sailed for Club Med in the Caribbean and the Mediterranean during that time. It's primarily marketed to Europeans, which is perhaps why it has generally cruised below the radar for Americans.
Club Med now wants to increase its brand's visibility both globally and among North American travelers, executives said during a Caribbean sailing with press and travel partners in late January. It sees Club Med 2 as a product that gives it an edge in new markets in the U.S., and it's eager to reintroduce the refreshed ship to American cruisers.
Despite its relatively low profile, the ship isn't a complete unknown. Among Club Med's Exclusive Collection luxury options, the ship is its best-selling product in the U.S., and it is one of the best-sellers in Canada.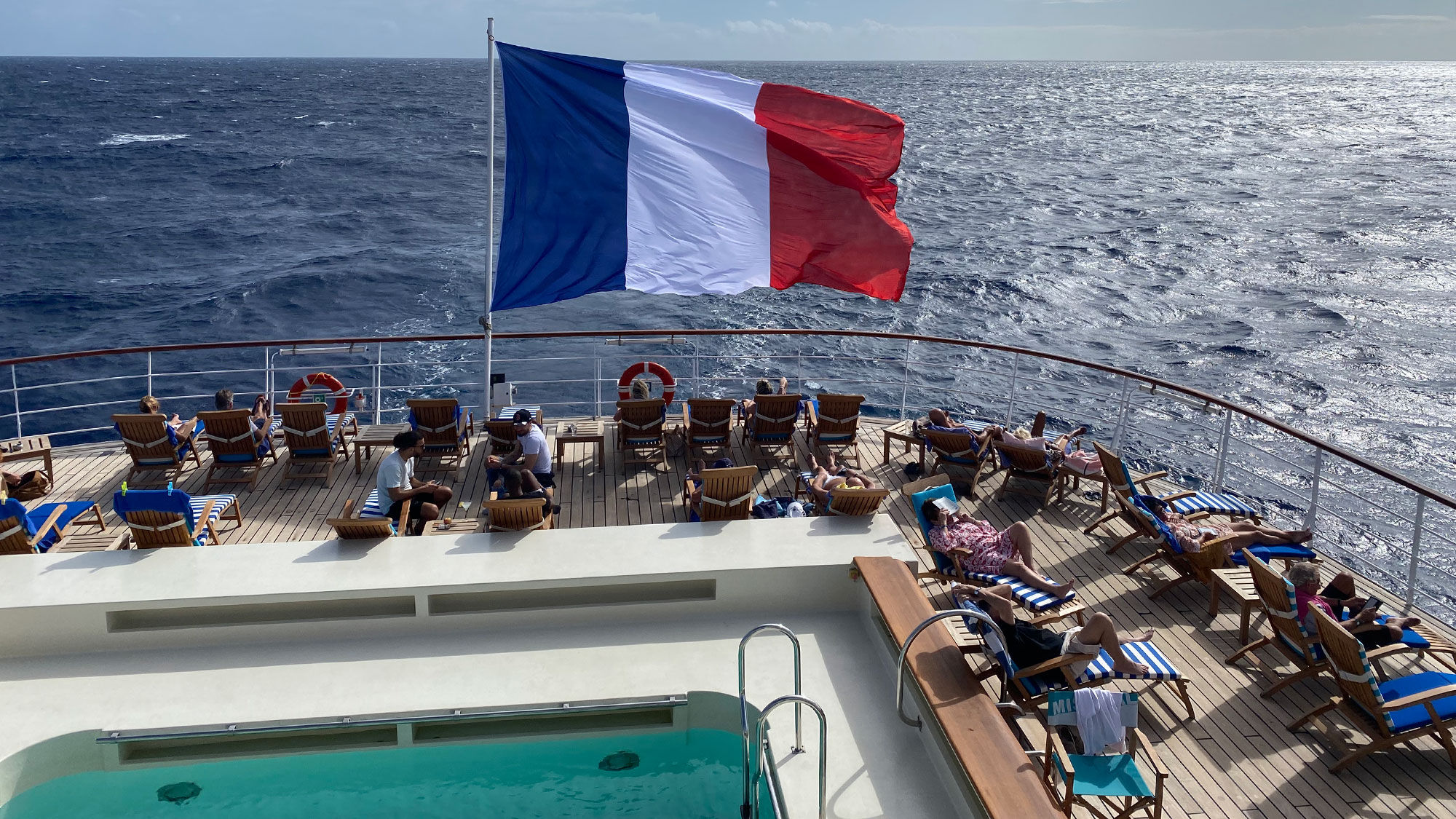 It is also one of the line's most profitable properties, said Henri Giscard D'Estaing, CEO of Club Med. 
Many Americans don't know Club Med
The problem is a lot of Americans don't know or remember what Club Med is, said Mike Estill, COO of the Western Association of Travel Agencies. 
Club Med needs to redefine itself in the U.S. market, Estill said, which could be helped by its upcoming mountain resort in Utah and by introducing Americans to properties like its ski resort in Quebec Charlevoix or resorts in the Caribbean, such as in Punta Canta.
A new marketing campaign from Club Med should assist on that front. The brand expects to advertise in the U.S. and launch a new effort to reach out to travel advisors. "We are counting on our travel partners to help us develop this niche," said Carolyne Doyon, CEO of Club Med North America.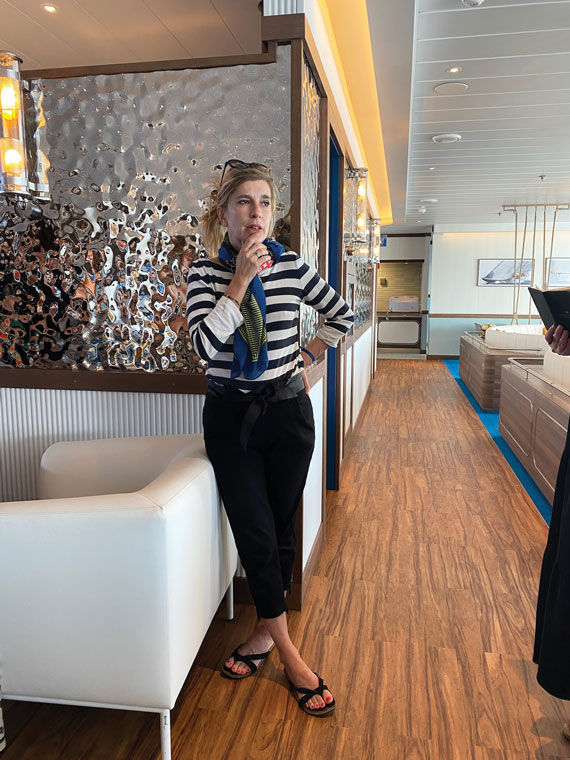 Fans of tall-ship cruising will recognize the Club Med 2's build: It is a younger sister to Windstar's Wind Surf, which was previously the Club Med I.
Club Med sprung for a $10.8 million ship renovation late last year that included a chic twist on traditional symbols of maritime sailing; floor-to-ceiling refurbishments in public spaces, including its two restaurants; a bar space that doubles as a theater; and the ship's eight teak decks.
The idea of luxury has changed over the years, said Doyon, who is based in Club Med's Miami office. This ship might not be grand or full of marble, she said, but it provides the option of eating vegan, and the food is so locally sourced that the chef may get off the ship to buy something at a market, she said. 
The ability to save 20% of the ship's energy output by using sails is also a luxury, she said. 
"Post-pandemic, we realize that people are looking for an easy, all-inclusive vacation," Doyon said. Gratuities and alcohol are included; the only things guests will pay for out of pocket are shore excursions, premium alcohol and spa treatments. 
The small ship's capacity of 368 people adds a level of exclusivity, and its size enables it to visit smaller ports like Virgin Gorda in the British Virgin Islands or Venice, where large ships are shunned, she said. 
The Club Med 2 offers a variety of cruises, including short three- to five-day sailings, seven- to eight-day voyages, long-distance cruises, affinity voyages focused on wellness or astronomy, and charter opportunities. 
Even though Club Med hopes to use the ship to broaden its reach in the U.S., the Club Med 2 has a distinctly French flair. Cruisers were welcomed aboard with a "bonjour," and the French flag flew from the stern.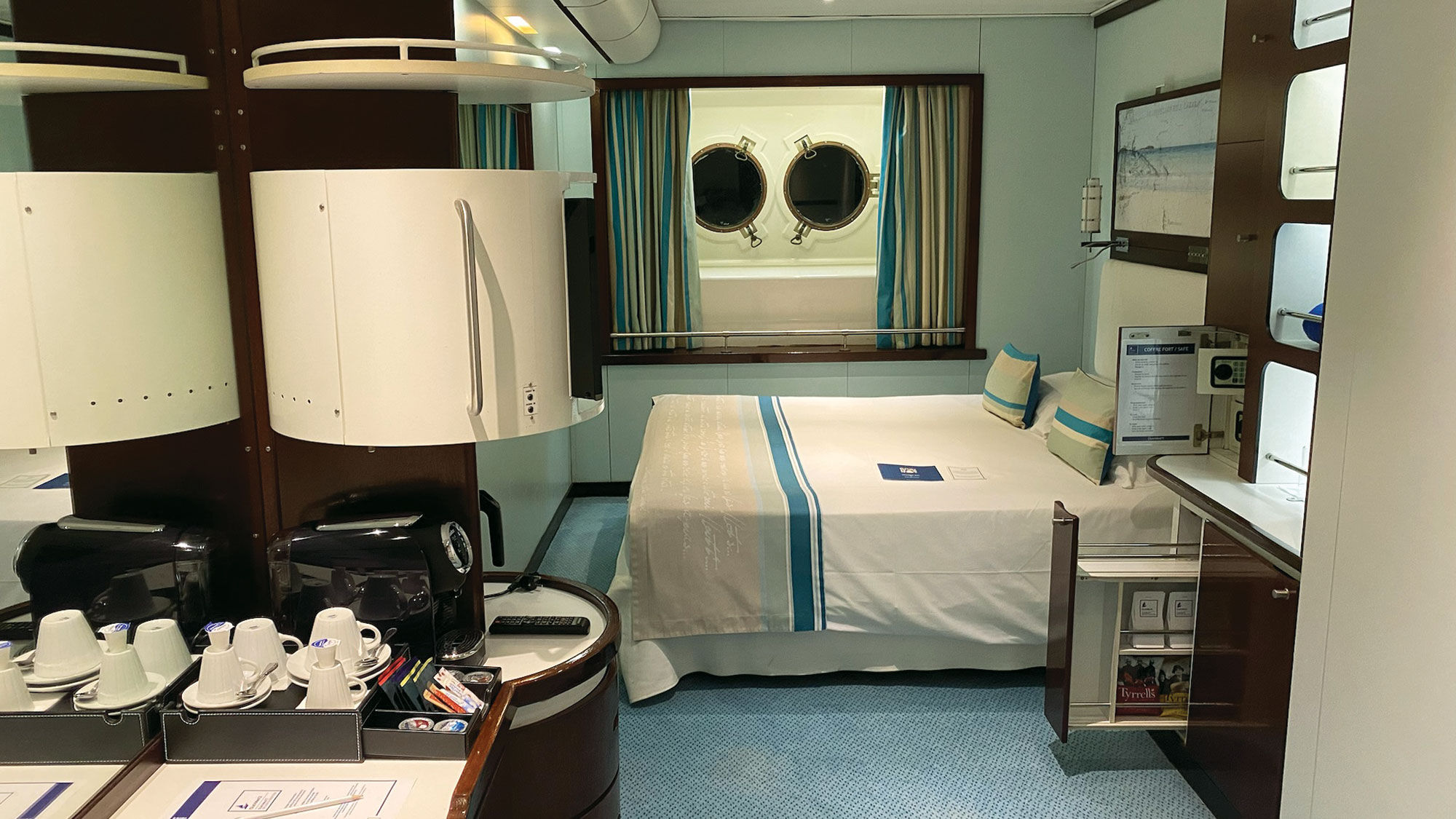 Aside from attracting first-timers to Club Med, the ship plays an important role in the company's portfolio, which relies on building brand loyalty and introducing clients to a diverse array of properties. For a brand with nearly 70 resorts across the globe, the ship provides another experience for Club Med loyalists, D'Estaing said.
"We knew that all the spaces around the world and all the resorts around the world were great, but people want to discover new destinations. They want to discover it in another way," Doyon said. 
Throughout the ship, largely full of French-speaking guests, passengers could be seen wearing the 73-year-old brand's "45" shirts, which grew popular during Club Med's 45th anniversary. Like a name on the back of a jersey, each lists a Club Med property, giving guests on the ship, at a resort or at home entrée to connect over their shared experience.
Source: Read Full Article