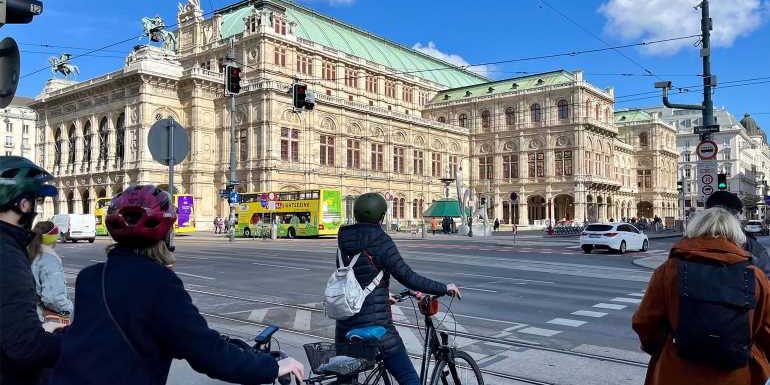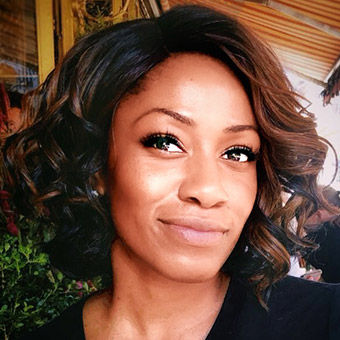 Choices. There are so many of them when sailing on an Avalon Waterways Active & Discovery cruise, guests are going to feel like kids who've been turned loose in Willie Wonka's chocolate factory.
Active & Discovery cruises offer as many as 28 excursions, even more than the generous number, 22, offered on other Avalon sailings.  And all are included with each sailing; there are four new Active & Discovery itineraries for the 2022 and 2023 season, by the way: two on the lower Danube, one on the Moselle and one on the Seine.
I was aboard as Avalon christened its newest ship, the Avalon View, in Slovakia this month during a cruise on the Danube. Those of us on the abbreviated (four-day) cruise were given a glimpse of what an Active & Discovery cruise was all about.
• Dispatch: Putting Active & Discovery to the test
Even abbreviated, I can tell you that this cruise packed a punch.
On the first day in Vienna, where the cruise began, all passengers were treated to a night at a museum: a private tour of the Belvedere Palace and Museum. It's the home of the largest permanent collection of Gustav Klimt paintings, including his 1908 masterpiece, "The Kiss." As someone who minored in art history in college, this was kind of a big deal to me.
This private viewing is not something that will be available on Active & Discovery sailings, but visits to Belvedere Palace are guided tours will be available on all itineraries that call in Vienna. The Classic guided tour takes place during normal business hours, but there is no wrong time to see the works of prominent Austrian artists up close and personal.
Three levels of excursions
Classic excursions with Avalon offer guided tours, visits to historical sites and leisurely paced walking tours. Discovery itineraries offer more interactive activities like cooking classes and painting workshops that immerse guests in the local culture. And then there are the Active excursions that, from what I experienced, truly live up to their name (maybe even a little too active for this older millennial).
• Related: ASTA's inaugural river cruise expo offers advisors firsthand experience
Two ebike rides through the streets of Vienna and the mountainside of Visegard in Hungary were my choice for Active excursions on the christening cruise.
Biking through Vienna's flat city center was excitement enough for me, weaving in and out of the city's bike lanes alongside cars on sometimes narrow streets through beautiful corridors, all while taking in sights of the baroque and art nouveau architecture between designated stops. There's a lot to take in, but riders must be sure to remain alert at all times.
We ended the bike tour at Prater Park, where we hopped aboard for a ride on the 125-year-old Wiener Riesenrad, otherwise known as the Giant Ferris Wheel; movie buffs will recognize it from the 1949 movie classic, "The Third Man." It was only from the Ferris wheel that I noticed an entire sprawling amusement park down below and a ride from my childhood that I couldn't believe still existed; this wasn't part of our tour, so I snuck off the ship later in the day and returned for a spin on Prater Tower, which gives you a better, bolder 360-degree view of Vienna. They say the best way to see Vienna is to look up, but for me the best views of the city were from on high.
Daring as my tour de Vienna was, at least for me, it paled in comparison to my Active excursion in Hungary, tour de Visegrad Mountain — which turned out to be more like "tour de what was I thinking?" This bike ride scaled a real mountain, and make no mistake, even electric bikes can't do all the work for you. Seeing the steep incline of the mountain road ahead made me quiver, but I took a deep breath and accepted the challenge. I wound up making it up the mountain OK, where my reward was some delicious chimney cakes and a meditation session at the top of Dobogoko, a pilgrimage site known as the "heart chakra of the Earth."
With heart-stopping excursions like these, Avalon's Active & Discovery cruises delivered on Avalon's promise to provide activities that give travelers what they crave: an unforgettable experience.
Source: Read Full Article