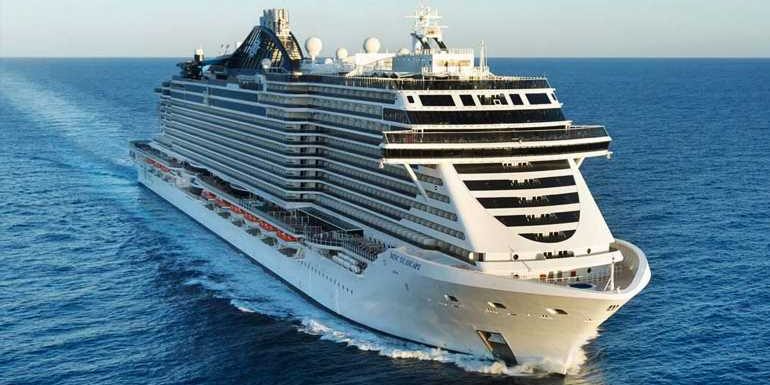 MSC Cruises will christen its newest ship, the MSC Seascape, in New York City on Dec. 7. 
The christening of the 5,179-passenger ship at the Manhattan Cruise Terminal serves to underscore the line's plans to base a ship in New York year-round. Beginning in the spring of 2023, MSC will station the 5,714-passenger MSC Meraviglia there. 
New York will be MSC's third U.S. homeport after Miami and Port Canaveral.
The Seascape, the first MSC cruise ship to be named in New York, will sail to Miami after the christening for an inaugural season in the Caribbean. The vessel will sail Eastern and Western Caribbean sailings out of PortMiami.
The ship is the second Seaside EVO-class ship to enter the fleet and the fourth in the line's Seaside class overall.
MSC plans to introduce another ship this year, the MSC World Europa, which will be the first in the line's World class. The MSC Euribia, a ship in the Meraviglia Plus class, is due in the summer of 2023. 
Actress Sophia Loren will christen the Seascape, the 18th MSC ship to which Loren has served as godmother.
Source: Read Full Article