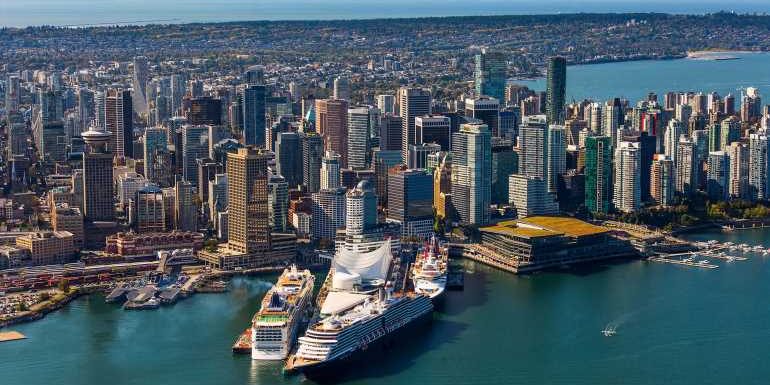 Canada released updated Covid-19 requirements for cruise ships on Monday, mandating that all passengers disembarking in Canadian ports this year must be vaccinated except for children under 12 and those with medical exemptions.
Canada will also make exceptions for Canadians with religious exemptions. 
In addition, Canada will require passengers to take a Covid-19 molecular test within 72 hours (or an antigen test within one day) of boarding a ship departing from Canada or calling at a Canadian port. Crew members and passengers will be required to self-monitor for symptoms.
The updated rules are strict but not as stringent as the ones unveiled in late February, when Canada said ships calling in Canadian ports in 2022 must have a 100% vaccination rate. 
Canada's slight easing of Covid rules is welcome news for Alaska cruising. The Passenger Vessel Services Act requires foreign-flagged cruise ships (all of the major lines are foreign-flagged) to stop in a Canadian port during an Alaska cruise. Carving out an exception for kids under 12 is helpful for summer family cruising.
Still, the Covid testing requirement is more onerous than CDC guidelines and cruise lines' current practices, and could prompt lawmakers to push through a waiver allowing foreign-flagged ships to skip Canadian ports on Alaska cruises, which is what happened last summer. 
The waiver enabled cruise lines to salvage a shortened 2020 Alaska cruise season.
Holland America Line praised the release of the regulations as a final piece to the puzzle of finalizing operations for its Alaska sailings. The vaccination exemption for children under 12 is practically a nonfactor for Holland America Line, which doesn't serve many families with young kids.
"As people return to travel this summer, we know some will choose to stay a little closer to home," Holland America Line CEO Gus Antorcha said. "Our Alaska land and sea packages and our Canada/New England sailings are great ways to resume exploring the world without traveling a great distance."
Source: Read Full Article