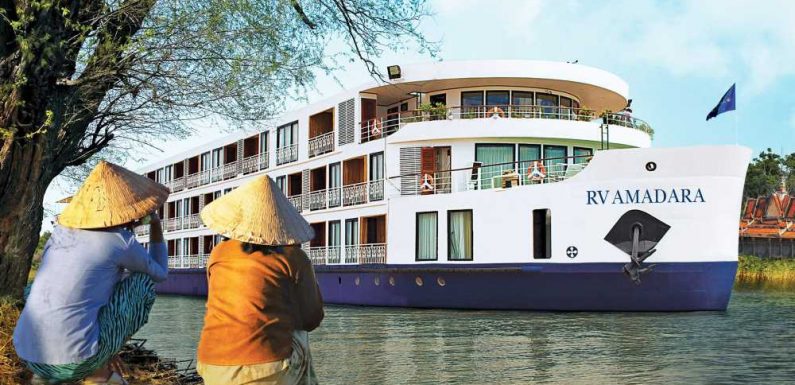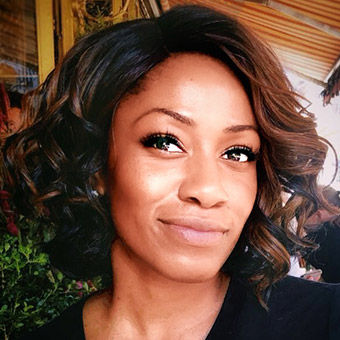 River cruise companies are returning to the Mekong River in 2022 after pandemic-related restrictions forced many to suspend cruises on the popular Southeast Asia waterway for nearly two years.
A number of cruise lines will soon commence Mekong River sailings in Cambodia and Vietnam, with some of the first departures scheduled as early as September. Here's a rundown of those lines and what they plan to offer.
Aqua Expeditions restarts its Mekong River sailings aboard the 20-suite, 40-passenger Aqua Mekong on Sept. 2 for  individual travelers, groups and charter bookings. The cruise line offers three itineraries on the Mekong: the seven-night Mekong Expedition cruise that ventures onto Tonle Lake; the four-night Aqua Mekong Explorer cruise that provides in-depth excursions into Cambodia and Vietnam; and the three-night Aqua Mekong Discovery short cruise that gives travelers an abbreviated look at both countries.
Aqua Mekong sailings are offered during two seasons: August to November and December to August. The December-to-August programs spend more time sailing the Cambodia stretch of the Mekong when there are fewer tourists, while the August-to-November cruises showcase a more robust scene of Mekong life, with chances to meet Khmer farmers, Buddhist monks and the river line's local partners in Vietnam's wet markets.
AmaWaterways resumes its two Mekong River itineraries on Oct. 17 aboard the 124-passenger AmaDara, which features 62 staterooms and suites. A variety of pre- and post-cruise land programs are also available on the two seven-night Riches of the Mekong and Charms of the Mekong sailings. Both itineraries make stops in the capital cities of Phnom Penh, Cambodia, and Ho Chi Minh City, Vietnam, and include visits to rural villages, local markets and a monastery where Buddhist monks bestow special blessings.
On select 2022 departures of the Charms of the Mekong sailings, AmaWaterways is also offering a special 2-for-1 land package deal with in-depth visits to Hanoi, Vietnam; Siem Reap, Cambodia; and Ho Chi Minh City. Guests can add an eight-night land package in Vietnam and Cambodia with any full-price purchase of the seven-night cruise through June 30. All AmaWaterways land packages for the Mekong region include overnight hotel, guided tours and ground transfers.
Avalon Waterways makes its return to the Mekong River this fall, as well. The company offers three main itineraries including Mekong Discovery, the Heart of Cambodia & Vietnam and several varieties of Fascinating Vietnam, Cambodia and the Mekong River. Cruises are hosted aboard the 36-passenger Avalon Saigon, which features 18 staterooms.
Emerald Cruises and Scenic Luxury Cruises, both part of the Scenic Group, will restart their sailings on the Mekong River in October.
Scenic offers nine itineraries on the river and one land-only tour in Vietnam. The luxury, all-inclusive line's Mekong itineraries sail aboard the 68-passenger Scenic Spirit, which features 34 balcony suites, a swimming pool, outdoor lounges and butler service for every room onboard. The cruise-and-land itineraries range from as few as eight days to as many as 27-day journeys.
• Related: National Geographic redesigns Southeast Asia tours
Emerald Cruises offers four itineraries on the Mekong: the eight-day Majestic Mekong River; the 13-day Wonders of Vietnam, Cambodia and the Mekong; the 17-day Treasures and Temples of Vietnam and Cambodia; and the 21-day Grand Tour of Vietnam and Cambodia. Pre- and post-cruise land extension packages of four or five days are also available.
Guests will sail on the Emerald Harmony, a 42-cabin, 84-guest Star Ship that features the brand's signature contemporary designs that are fused with Asia influences. The Emerald Harmony offers guests an indoor pool that transforms into a cinema, cocktail lounges and balcony suites.
Pandaw announced earlier this year that its Mekong River cruises as well as its other cruises in Asia would restart in October. The company offers five different itineraries with varying time frames: the three- or four-night Phnom Penh and Siem Reap or Saigon and Phnom Penh short cruises, the seven-night Classic Mekong, the 10-night Laos Mekong and the 21-night Halong Bay, Red River and Laos Mekong cruise.
Pandaw, which investors saved from shutting down due to financial troubles late last year, operates most of its Mekong River cruises on seven out of the 17 ships it has in its fleet. The ships include the RV Bassac Pandaw, RV Mekong Pandaw, RV Champa Pandaw, RV Laos Pandaw, RV Sabaidee Pandaw, RV Indochina Pandaw and RV Angkor Pandaw, accommodating from 20 to as many as 60 passengers each.
Viking's newest ship in Asia, the 80-passenger Viking Saigon, will resume its sailings on the Mekong River in August on its Magnificent Mekong itinerary. The 15-day itinerary has bookings available from this coming August to December 2023.
Cruises beyond the Mekong
The 2,700-mile Mekong isn't the only river where cruising is returning after a nearly two-year, pandemic-driven hiatus.
Aqua Expeditions has already restarted its Indonesia sailings aboard the Aqua Blu, launching in April — first for groups and charter voyages — and the line will fully reopen its regularly scheduled Bali-Komodo National Park departures for individual travelers on June 4.
Pandaw will restart its cruises on India's Ganges River in October, and its itineraries on the Brahmaputra River resume in November 2023.
Source: Read Full Article