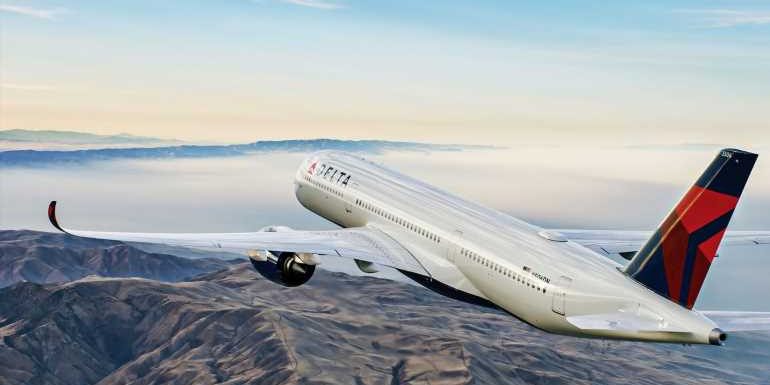 A downturn caused by the Covid-19 omicron variant cost Delta approximately $80 million in December. 
And, the airline projects that the omicron wave will cost Delta a combined $60 million to $70 million in January and February, turning those months into money losers. 
Nevertheless, Delta executives are maintaining a bullish outlook for all of 2022, including expectations that profitability will return in March and continue through the spring, summer and fall quarters. 
"We think it is going to be a quick rebound," CEO Ed Bastian said during the airline's Q4 earnings call Thursday. He said bookings beyond the Presidents' Day weekend in February are strong. 
Bastian also said that Delta believes omicron will have the long-term effect of speeding the normalization of Covid-19 from a pandemic to a predictable seasonal endemic for which the carrier can prepare and schedule.
"The path to normalcy, we're even more certain of," he said.
Related: Omicron is here, but advisors say travelers are hardened
Operations have been stabilized
Delta has canceled more than 2,200 mainline flights since Dec. 23. However, only 34 of those cancellations came over the four-day period that ended Wednesday, according to flight-tracking data company FlightAware. 
Bastian said that omicron made the Christmas and New Year's holiday one of the most challenging travel periods that Delta has experienced, but that the carrier has now stabilized operations. 
He also said that he's comfortable with the carrier's staffing level, though Delta does plan to hire 3,000 to 5,000 employees this year in addition to the 9,000 people it brought on last year. 
"You can't plan in advance for something that comes up overnight like omicron," the CEO said. 
Transatlantic and regional flights affected
Omicron is still impacting Delta's short-term capacity plans. The carrier expects capacity to be between 83% and 85% of the 2019 level during the first quarter, down a few percentage points from earlier expectations. A portion of the trimmed schedule has come out of Delta's transatlantic plans, as new omicron-related restrictions have reduced demand. 
But Delta president Glen Hauenstein said the carrier remains optimistic about summer transatlantic travel and expects to have its Europe capacity restored to 85% to 90% of the summer 2019 level. 
Delta has also reduced its Delta Connection regional network capacity by 20% to 25% during the first portion of the year due to demand weakness and a pilot shortage that is impacting regional airline partners. On Jan. 10, Delta Connection-marketed flights, which were operated by SkyWest, stopped serving Grand Junction, Colo., and Lincoln, Neb. 
"We're really pretty confident by the second half of this year that the [pilot] pipelines will be more full and we'll be able to restore a lot of the small and medium communities," Bastian said. 
Federal funds make Delta profitable 
Delta reported a Q4 net loss of $408 million. The carrier's fourth quarter revenue of $9.47 billion was 17% below 2019 but beat analyst expectations by $180 million, according to the investment website Seeking Alpha. 
For the full year, Delta was profitable, reporting net income of $280 million. However, it had an adjusted net loss of $2.6 billion, a metric that excludes the $4.5 billion in payroll support revenue Delta received from the federal government. 
For 2021, Delta reported $29.9 billion in revenue, down 36% from 2019. 
On Thursday the carrier announced it would reward the vast majority of its global employees with a $1,250 profit-sharing payment.
Source: Read Full Article