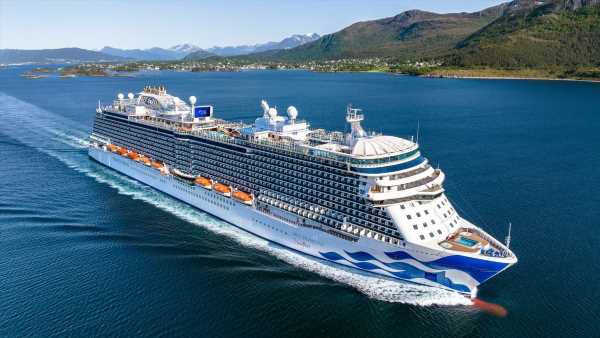 Travel advisors applauded Princess Cruises for its new pricing strategy that aims to nix last-minute discounting. Some advisors, however, wondered if the policy would stick. 
Princess on Oct. 18 said it was revamping its pricing strategy, setting its lowest prices now for sailings in 2024 and 2025, with fares increasing as the sailing approaches.
"We created a mindset in general with the consumer that the best thing for them to do was book late and save," said Terry Thornton, Princess' chief commercial officer. "That's what we trained them to do for a good chunk of 2023. We needed to not only change the pricing, but we also needed to change the mindset of consumers so that they actually believe that we have the best price out there now."
Under the plan, guests can lock in early-bird prices on a future vacation even if they are unsure of their departure date or itinerary.
Travel advisors supported the strategy, contending that last-minute discounts teach consumers and the trade that better deals are to be had if they wait to book.
Cruise Planners CEO Michelle Fee said the policy "will encourage the right behavior to stop or minimize price reductions."
But advisors said Princess will need to be disciplined. That includes marketing to create more early demand, said Alex Sharpe, CEO of Signature Travel Network.
"It takes discipline and some fortitude, because they know their loyal customers will pay a premium and book early, so they can't be scared to continue to push the price up while spending more to create demand," he said. 
Tom Baker, president of Houston-based Cruise Center, said he finds Princess' policy "wishful thinking" and contrary to general practice among Carnival Corp. brands to price every bed to fill, even with last-minute discounting. He found it surprising, given that "Princess has massive new ships coming out," referring to the 4,300-passenger Sun Princess, launching in February, and sister ship Star Princess, debuting in August 2025. 
A Carnival Corp. spokesperson said that each brand approaches pricing differently and can set its policy depending on what works best for guests. 
Princess is not alone with its new anti-discounting policy. Executives at Norwegian Cruise Line Holdings, whose brands include Norwegian Cruise Line, Oceania and Regent Seven Seas, have often said they choose a "market to fill" strategy to maintain pricing instead of offering steep close-in discounts. Sharpe called it "core to what NCLH does." 
It has long been standard cruise line strategy to sail at or above 100% occupancy, often by offering last-minute discounts to fill empty beds. 
The cost of a last-minute passenger is minimal, but their onboard revenue potential is great, said Robert Kwortnik, associate professor of services marketing at Cornell University's Nolan School of Hotel Administration. 
However, he said that cruise lines now have tools to lean less on that strategy, such as predictive analytics to adjust prices to drive sales. 
"That's a lot of time to analyze demand and price accordingly without an 11th-hour fire sale," he said.
When announcing the no-discounting policy, Princess said a best price guarantee would match any lower price found on Princess' website for the same cruise and stateroom category found. However, the fine print limits that guarantee to better rates found within 72 hours from bookings made by Oct. 31.
While the guarantee was initially a promotion to build confidence among consumers, Thornton said it could become policy. But because he expects prices to hold, he predicts it will be "the most underutilized guarantee I've ever seen."
"It's more about building some confidence than it is what we expect to really happen," he said.
Angela Hughes, founder and CEO of Trips & Ships Luxury Travel in Winter Garden, Fla., called the guarantee vague and "super confusing for us on every level." 
With the guarantee currently applicable only to bookings made through the end of the month, she said if she didn't read the fine print she might unintentionally mislead her clients.
"All of these little minute details are super hard to track," she added.
Source: Read Full Article