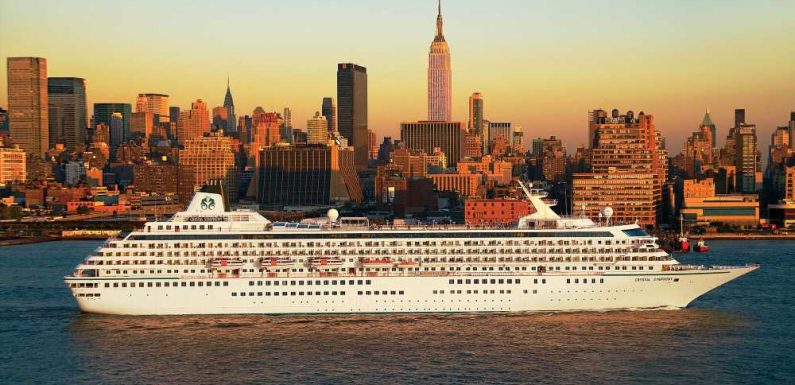 Starting in August, Crystal Cruises will launch cruises to Bermuda from Boston and New York on the Crystal Symphony.
The Symphony had been scheduled to do 10-day Caribbean cruises from Antigua and St. Maarten in August, but canceled the season citing airlift difficulties and higher demand for cruises from U.S. ports. 
The ship will redeploy to Boston to launch the first four seven-day Bermuda sailings on Aug. 22, followed by nine cruises from New York beginning Sept. 24 and operating through November.
The 848-passenger Symphony will operate with reduced capacity. All guests and crew must be fully vaccinated, Crystal said. The ship will call at Bermuda's Royal Naval Dockyard for two full days and nights.
Crystal president Jack Anderson said, "The recent positive developments of ships sailing from U.S. ports have prompted U.S. travelers to show an increased preference for more direct access to luxury cruise options closer to home." He called the Bermuda cruises "a perfect fit."
Anderson thanked Antigua and St. Maarten for understanding the reasons for making the change. "We look forward to calling on these wonderful destinations, as we always have, in future deployments."
Source: Read Full Article