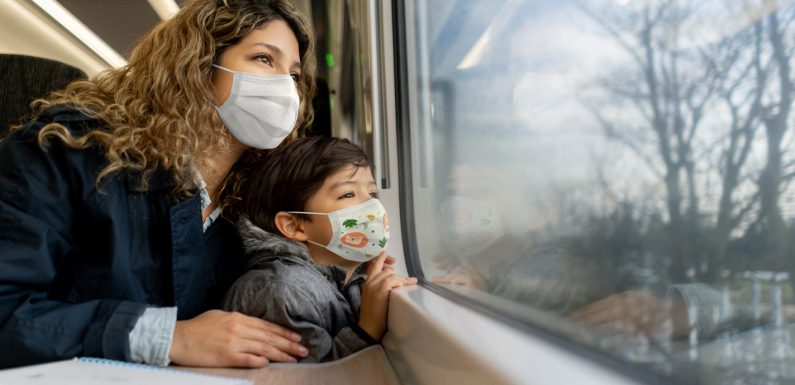 If you're turned off by the prospect of flying – the close quarters and tiny seats, the lines, the hassles – consider a train trip next time you feel like traveling. In the U.S, train travel on Amtrak is pleasant: Coach seats are roomy and comfortable, the wide windows let you take in the scenery, and you can get up and wander around, including to get a snack. There are no security lines, and there's plenty of space for carry-on baggage. When it's safe to travel again in the United States, a train trip could offer an appealing alternative to air travel. 
Train trips fit for families
The easiest scenic train routes on Amtrak are those where you hit key highlights on a single all-day journey. Among the best:
The Adirondack operates between New York and Montreal; it includes extensive trackage along the banks of the Hudson River and the shore of Lake Champlain. It's good in either direction, but it's better heading southbound. If the Canadian border remains closed, you get almost the full trip New York City to/from Plattsburgh or Rouses Point, New York, which you can reach reasonably easily through Burlington, Vermont.
The Coast Starlight operates between Los Angeles and Seattle, but the daytime segment between Los Angeles and Emeryville, California (for San Francisco/Oakland) is a top one-day trip. It hugs the Pacific Ocean coastline between Ventura and Vandenberg Air Force Base, including stretches without highway access. For best viewing, take it northbound.
The California Zephyr runs between Chicago and Emeryville via Denver, Salt Lake City and Omaha, Nebraska; but the starring segment has to be the Rocky Mountains between Denver and Glenwood Springs, Colorado. Amtrak's California Zephyr segment through the Sierras between Reno, Nevada, and Emeryville also has its partisans. Both are good for one-day viewing in either direction.
Bookmark this one:  10 Bucket-list family vacation ideas for after the pandemic
Other popular all-day Amtrak segments are the Portland-Minot (North Dakota) segment of Amtrak's https://www.amtrak.com/empire-builder-train which includes the Columbia River Gorge and Glacier Park; the several daily short Pacific Surfliner trips between Santa Barbara and San Diego for great coastline viewing; the Cardinal segment between Charleston, West Virginia, and Washington through the Appalachians, good for passengers in either direction; the Pennsylvanian between Pittsburgh and Philadelphia through the mountains and Horseshoe Curve, best eastbound; and the Vermonter segment through the Berkshires between St Albans/Burlington and Springfield, Massachusetts, best southbound. 
Source: Read Full Article