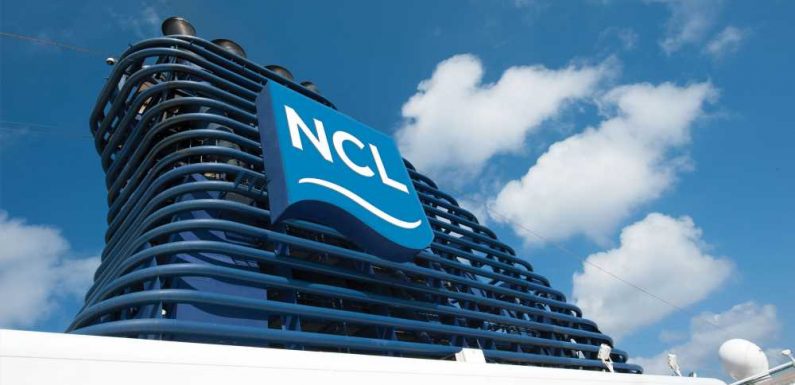 Norwegian Cruise Line Holdings is suing Florida's surgeon general to invalidate the state's law prohibiting businesses from requiring proof of vaccination. 
The motion, filed in the Southern District of Florida, requests a preliminary injunction on the law in order to enable NCLH's three brands — Norwegian Cruise Line, Oceania Cruises and Regent Seven Seas Cruises — to resume cruising from Florida ports with a vaccine mandate. 
In April, Florida passed legislation that forbids businesses from prohibiting entry based on vaccination status, which is a central part of NCLH's return-to-service plan. As early as May, NCLH CEO Frank Del Rio said that the company would have to consider moving its ships from Florida if the law were to stand. 
In its complaint, NCLH said that the legislation "places NCLH in an impossible dilemma as it prepares to set sail from Florida: NCLH will find itself either on the wrong side of health and safety and the operative federal legal framework, or else on the wrong side of Florida law."
NCLH said that it is ready to resume sailing from Florida ports on Aug. 15, but that "despite our best efforts, we have been unable to reach a reasonable and mutually agreeable solution with the State of Florida that would allow us to require documentation confirming guests' vaccination status prior to boarding. Despite the ongoing global pandemic and the accelerating spread of the Delta variant, Florida continues to prohibit us from requiring vaccine documentation, which we believe would enable us to resume sailing in the safest way possible."
The company said that the state's prohibition "is on the wrong side of federal law, public health, science and is not in the best interest of the welfare of our guests, crew, and the communities we visit. Therefore, we have reluctantly turned to the courts for relief."
NCLH says that its passengers "overwhelmingly support vaccination and documentation of same." The company also states that requiring vaccination for passengers and crew is consistent with the protocols required by many of foreign ports that NCLH is scheduled to visit, including Belize, Bahamas, British Virgin Islands and Honduras. 
Recent cruise stories
Royal Caribbean test voyage kicks off Alaska season for large ships
Insight: Cruising from Saudi Arabia
Cruise lines bid farewell to longtime sales executives
American Cruise Lines cuts short Alaska cruise due to Covid-19
In a declaration to the court, Del Rio said, "The fact that 34 million Americans have contracted Covid-19 and 600,000 have died tells me that the trifecta of mask-wearing, social distancing and washing hands were not sufficient to curb the transmission and effects of Covid-19."
NCLH: Canceling cruises would be costly
The complaint further says that without the requested injunction, NCLH will not be able to sail from Florida. 
In a statement to the court, Del Rio said that having to cancel its Florida cruises would cost NCLH approximately $4 million in lost revenue per seven-day cruise of the Norwegian Gem cruise ship, and likely would cost the broader cruise ecosystem that supports the Gem hundreds of thousands of dollars per cruise. He said those losses would only increase over time, given that NCLH plans to launch 15 ships from Florida this coming fall and winter.
NCLH filed suit against Scott Rivkees, the state's surgeon general, because according to the complaint, he is responsible for enforcing the law. NCLH said if it disobeys the law, NCLH would face "crushing penalties of up to $5,000 per passenger."
Calling the swift deployment of vaccines "the primary vehicle for people to safely get back to their everyday lives while containing the spread of the virus," NCLH said that its policy of 100% vaccination of guests and crew "is consistent and in place without issue in every port we sail from around the world except for Florida." 
"Florida is the cruise capital of the world and has been our company's home since our founding in 1966, and we pride ourselves on continuing our good relations and contributions to our local community," NCLH said. "It gives us no pleasure to be pursuing this lawsuit, which was our last resort. Nothing takes priority over the health and safety of our guest, crew and the communities we visit; our commitment to them is paramount."
Source: Read Full Article