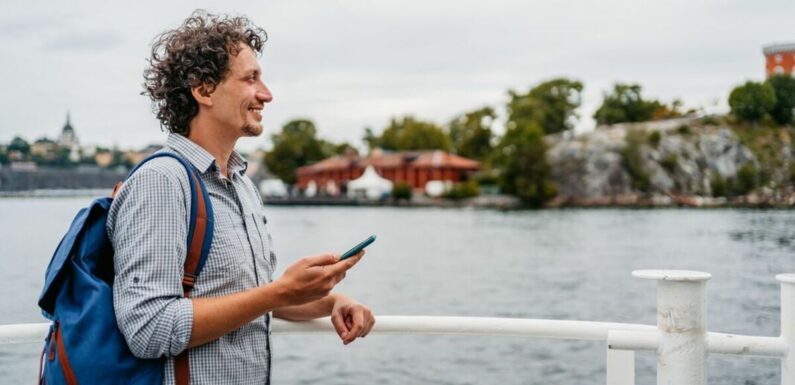 We use your sign-up to provide content in ways you've consented to and to improve our understanding of you. This may include adverts from us and 3rd parties based on our understanding. You can unsubscribe at any time. More info
Cruise ships have everything a guest could need on board but WiFi access often comes at a premium cost – even for crew members. While it is possible to buy access while on holiday, one guest has warned against doing it after boarding the boat. She urged others to take her advice to avoid paying more money for the same package.
Shocked by the steep price of on-board internet access, which amounted to roughly £26 per day, the TikTok star urged others to know what they're buying before paying for it.
She said: "That's only for one phone! You have to log out so the other person can use the WiFi… £185 for seven days!"
Charley noted that she was even more frustrated by the cost because she had considered purchasing the package before going on holiday, but decided against it.
Sharing her advice, she said: "When we looked at how much it was before we got on the cruise, it was like £100."
Don't miss…
Cruise expert warns guests to avoid the 'ship for lunch' [INSIGHT]
Cruise passengers share 'horrendous' ordeal [REVEAL]
Royal Caribbean to continue cruises to Haiti despite travel ban [LATEST]
Charley added: "For some reason, we didn't buy it then and we've spent £185 on WiFi."
However, fellow cruisers commented on the post with their own tips to avoid the inflated charge.
One savvy holidaymaker wrote: "Whenever I've been on a cruise I just turn my phone off when I'm on the ship and just check in wherever has free WiFi whenever we stop off somewhere."
There are many other ways to dodge the cost of internet access altogether, according to an expert at Cruise Hive.
One tip is to share the device's WiFi by using the option to share the connection with others.
The expert said: "If you're cruising with other people get the other person to purchase a WiFi plan and then use their connection for free.
"You could also be a good fellow passenger and offer to pay for some of the WiFi packages expense."
Alternatively, speaking to crew members could give away their favourite spots for free WiFi as they are also subject to the same charges as passengers.
If you see staff using their laptops or spending their free time on their phones, there's a good chance they chose the spot for the free internet connection.
The Cruise Hive expert added: "It's usually some kind of local restaurant that offers great food and possibly a small area to purchase essentials for the ship. Even if there is no local hangout the crew will always know a place where you can pick up free wi-fi in port."
In some cases, guests may not even have to leave the ship to find an open network. When the vessel docks at the port, heading up to the open deck could be in the vicinity of a local establishment with the internet.
Cruise ships are tall so there is a good chance you can pick up a signal from the surrounding area.
Source: Read Full Article