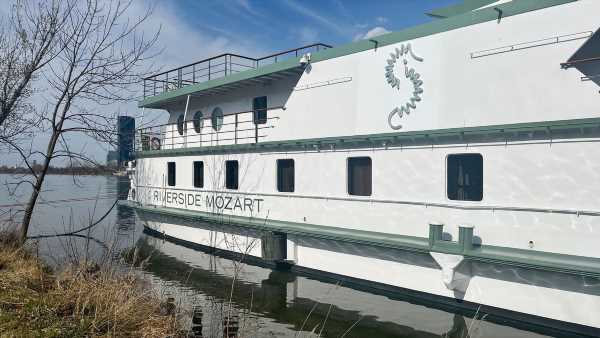 ABOARD THE RIVERSIDE MOZART — Boarding the Riverside Mozart, Crystal Cruises' former Crystal Mozart, you might think you're stepping into the past. But in reality, you're sailing into the future of a new river cruise brand, Riverside Luxury Cruises.
Anyone familiar with the Crystal Mozart, which Riverside acquired last year and used to launch its first cruise this month, will know immediately upon seeing the ship that not much about it has changed. That's by design. 
The exterior of the ship looks mostly the same, except for the name. It now says Riverside Cruises and has the seahorse logo of the line's parent company, Hamburg, Germany-based Seaside Collection. Even that will look familiar to fans of Crystal, which had a double seahorse logo. The sea-foam green outline of the ship — or Riverside green, as the crew now calls it — remains unchanged, as well.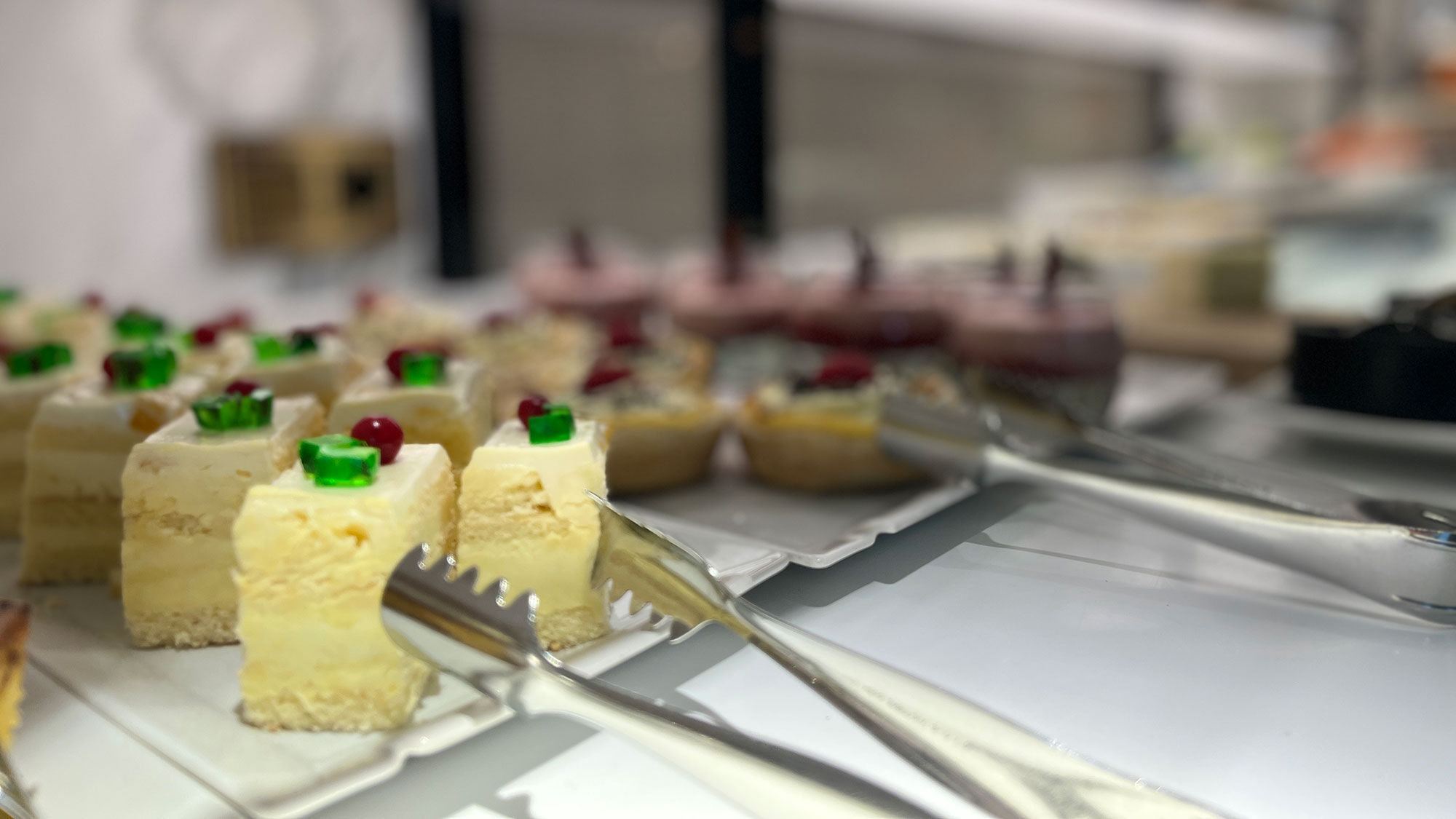 The interior of the ship will also feel familiar. Much of the infrastructure, décor and amenities are much the same as they were on the Crystal Mozart. People who sailed the ship in its Crystal days will find the same velvet furniture in emerald, sapphire and other jewel tones throughout the vessel, including in the lobby, the Cove bar, the Palm Court lounge and the casual, black-and-white dining area of the Bistro on the third deck.
Familiar features that remain from the Crystal Mozart include butler service for every suite, four restaurants, an indoor pool with a current machine, a hot tub, saunas and steam baths, a large gym and two pop-up bars on the sun deck.
"We don't want to reinvent the wheel," said Gregor Gerlach, owner of Seaside Collection, who joined the Riverside Mozart on its inaugural sailing out of Budapest last week. "Overall, Crystal did a fantastic job. We are trying to keep as much as possible. We are only adding small things or improvements." 
Fans of Crystal, which was known for its high level of service, will be especially happy to know they will see familiar faces onboard: much of the ship's Crystal crew is back. After Crystal's parent company went bankrupt and ceased operations last year, leaving its staff suddenly out of work, several cruise lines picked up those crew members, including Scenic Group, Abercrombie & Kent Travel Group and Silversea. Gerlach said hiring former Crystal Mozart crew for the ship was an easy choice to make. 
"There are many reasons why it makes sense for us. When you put together a new team, it takes quite some time to train them and to get them working as a team," Gerlach said. "Having the majority of the ex-Crystal crew onboard, they already know what to do. The less we change, the more they know already what they're supposed to do."
Among those familiar faces are Capt. Bela Burjan, hotel director Sonja Gruber, executive chef Johannes Bar and restaurant manager Cristian Mondaca. 
"We are all very happy now that we have found a new home, especially for the ship, because the ship is very beautiful," Gruber said. "Our service level will definitely stay the way that the guests are used to from our former company."
At least one advisor agreed. 
"We absolutely loved it," said Tiffany Hines, owner of Global Escapes of Athens, Ga., and the godmother of the Riverside Mozart, referring to her time on the Crystal Mozart in 2019 with her husband. "The staff really took the time to get to know people. Within the first 48 hours, people knew your name. The food was amazing. It felt like you were at a Michelin-starred restaurant. I feel that same energy here, and it definitely feels like an elevated level of service for sure."
What is new on Riverside Mozart
There are also fresh offerings on the Riverside Mozart, such as new outdoor furniture and two Big Green Egg grilling stations on the sun deck where daily barbecue lunches are held. 
Riverside has an expanded array of shore excursions that will cater to those looking for active, experiential and historical activities.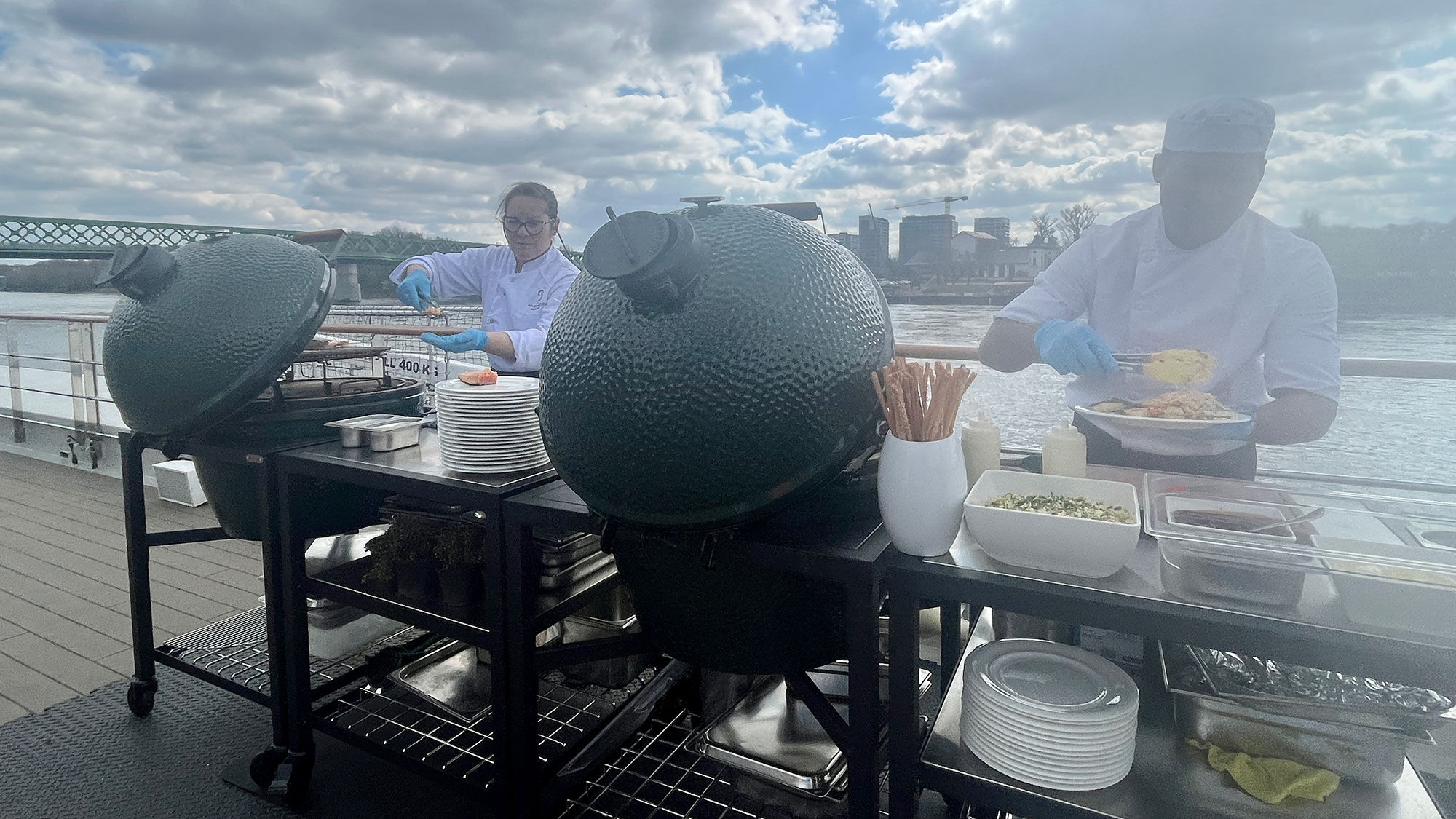 "Our tour offerings at the moment are even more vast than with Crystal," Gruber said. "We are really trying to give a lot of different options in every port — from active excursions to things for guests who are interested in cultural things to activities for guests who are less active."
Riverside hopes to attract a younger, more affluent and international crowd to its luxury product, and it is investing heavily not only in a wider variety of shore excursions but also in new culinary programs.
"We're going in a totally different direction," said Bar, who said the ship has a botanical herb garden on the sun deck that will supply ingredients for meals and cocktails. "With Crystal, it was ready-made, but now we have everything fresh."
Shorter cruises are also among the new aspects of Riverside's offerings, with a number of three- and four-day itineraries on the Danube aboard the Mozart and on the Rhone aboard the Revel, which launches this spring. 
The shorter itineraries, Gerlach said, provide more options for different types of guests.
"It just gives so much more flexibility, and the guests really love that," he said.
Source: Read Full Article