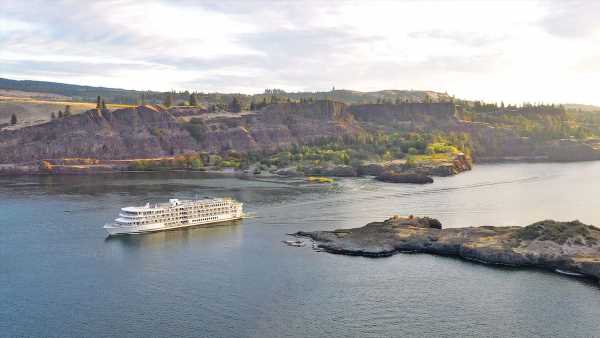 American Cruise Lines has created a 60-day package combining four major rivers and two coasts on three ships. The line is calling it the longest-ever domestic cruise itinerary. 
The Great United States itinerary departs Aug. 14, 2024 and touches 20 states and four time zones within the continental U.S and includes a national parks package visiting Glacier, Yellowstone and Grand Teton. 
Guests will begin on the Pacific Coast in Portland, Oregon and sail the Columbia and Snake rivers on the 180-passenger American Jazz; the Mississippi River on the 180-passenger American Symphony from New Orleans to St. Paul, Minn; and from Maine to New York and up the Hudson River on the 90-passenger American Independence.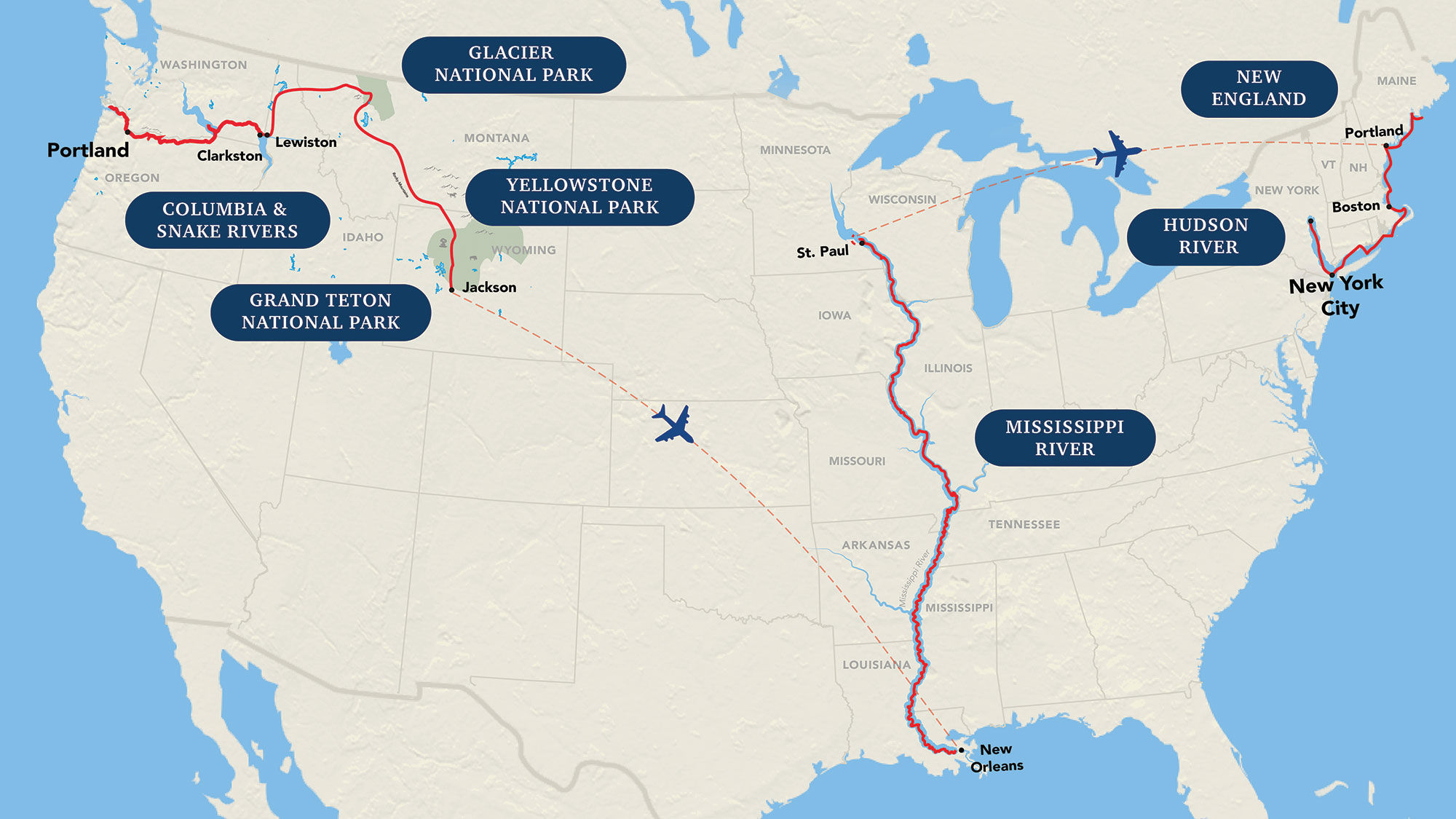 The experience ends in New York Harbor on Oct 14 with a viewing of the Statue of Liberty from the ship on the last day of the cruise.
"The Great United States cruise is a fantastic showcase of our country and of the breadth of American Cruise Lines," said CEO Charles Robertson. "A river cruise of this magnitude has never been done before in the U.S."
Flights from Jackson, Wyoming to New Orleans and St. Paul to Portland, Maine are included in the package. The price per person ranges from $51,060 to $77,945 and includes a pre-cruise hotel stay, all flights and hotels between cruise segments, daily excursions, all meals and beverages, Internet service, gratuities and port charges. ACL is only selling the cruise in its entirety; no individual segments will be offered. 
Highlights of the package include private guided tours of the three national parks: a 10-state Mississippi River sailing; and fall foliage along the Hudson River. 
Source: Read Full Article