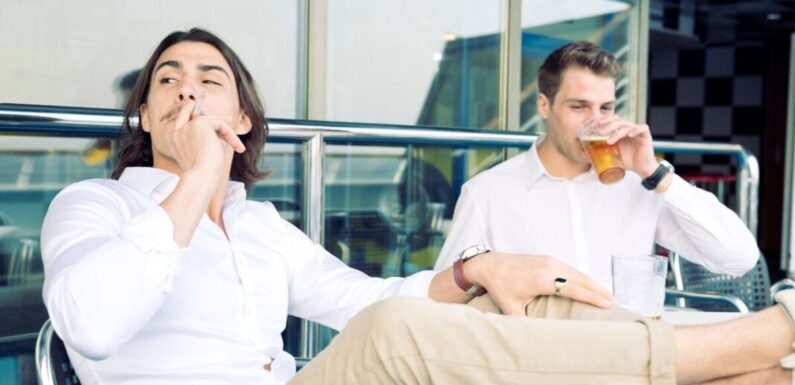 A cruise guest 'mdnitedrftr' said: "Think cruise lines will ever go smoke free? Really tired of chain smokers on balconies ruining other passengers' experiences. Dangerous too."
Smoking is banned on balconies as it's a huge fire risk. Guests are usually allowed to smoke in designated areas on deck.
A guest 'Notwhoiwas42' said: "I agree and it also destroys others' ability to enjoy their cruise. It's already against the rules."
One passenger even said smoking had stopped them booking balcony rooms. They said they could no longer enjoy their outdoor space.
The guest 'code13donttask' said: "This is exactly why we gave up selecting balcony rooms. Between cigar smoking on one cruise and the next had five adjoining rooms on their balcony drinking and carrying on until almost 3am.
READ MORE British tourists issued travel warning for popular European destination
Think cruise lines will ever go smoke free?
byu/mdnitedrftr inCruise
‌"Security knew all about them from many other cruisers and we finally just changed rooms."
A balcony might seem like a peaceful place to relax but rude and noisy neighbours could ruin the experience.
Guests can report passengers to security if they're smoking on their balcony as this is against cruise line rules.
Don't miss…
The city with the world's best public transport is a top tourist destination[LATEST]
The world's best cities to visit in 2024 – full list[INSPIRATION]
'Magnificient' UK destination crowned one of the best holidays for 2024[STAYCATION]
Advert-free experience without interruptions.
Rocket-fast speedy loading pages.
Exclusive & Unlimited access to all our content.
'Angryragnar1775' said: "I'm a cruiser who smokes. I always go to a designated smoking area, not for safety, but out of respect for those around me.
"Even in a designated smoking area like the casino, if someone is sitting by me I ask if it will bother them.
"I've also called out my fellow smokers for being out of the smoking area and tossing a butt into the sea. I want to keep my privileges and I don't want to bother others as much as I can avoid it."
Although some guests thought smoking should be completely banned onboard, another guest felt people would still try to break the rules.
Guests can ask the crew where the designated smoking area is. Some cruise lines allow guests to smoke in the casino and the majority of companies have a smoking area on the deck.
Passengers could be asked to leave the ship or banned from taking another cruise if they're caught smoking.
Source: Read Full Article