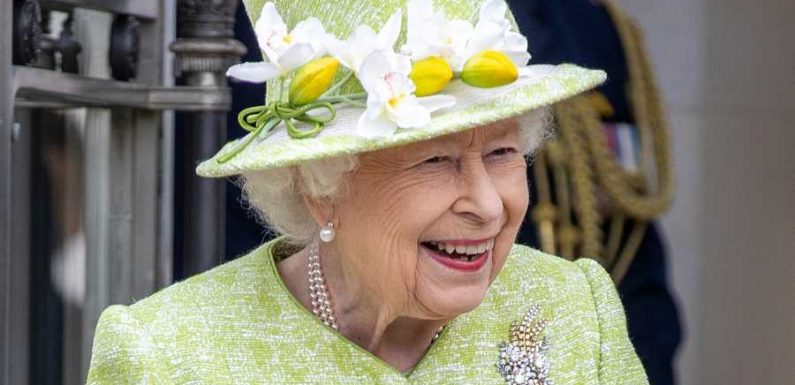 Queen Elizabeth II enjoys the occasional tipple—with her former chef claiming that her favorite drink is a gin and Dubonnet. But when it comes to slapping royal approval on alcoholic beverages, the Queen seems cool with pretty much any drink at this point. We've seen the release of Windsor Great Park Vineyard Sparkling Wine. Both Buckingham Palace and the Queen's country home, Sandringham House, have their own gins. And now, having tackled both wine and spirits, the Queen is going for the trifecta: Royal Family-approved beer.
Once again turning to her property in Norfolk, the Sandringham Estate gift shop is now selling two bottled beers: a 4.3 percent Sandringham Best Bitter and a 5 percent Sandringham Golden IPA. Both are brewed in Norfolk by the local Barsham Brewery exclusively for Sandringham. And to strengthen those local credentials, both are said to be produced "using Organic Laureate Spring Barley harvested from the Royal estate, and crystal clear water drawn from a nearby bore hole," according to a sign spotted in the shop.
A 500-milliliter bottle will set shoppers back £3.99—or about $5.55. British drinkers could easily find a bottle for half that price at their local Tesco, but as far as craft beers go—and with the added bonus of being a memento—the pricing could be described as not terrible.
As for the labels, they are as traditional as the Queen herself: The best bitter features a drawing of a hare while the IPA opts for a pheasant. And the bottles reportedly offer up a further explanation of this imagery, stating, "The Sandringham Estate is a wildlife haven for Pheasants, Hares, Owls and many other species thrive in the wood and farmland habitats."
As to how Barsham Brewery got the honor of brewing beer for the Queen herself, someone from the brewery told me over the phone that they were not at liberty to discuss those details. Maybe I can get Oprah on the case…
This Story Originally Appeared On FoodandWine.com.
Source: Read Full Article