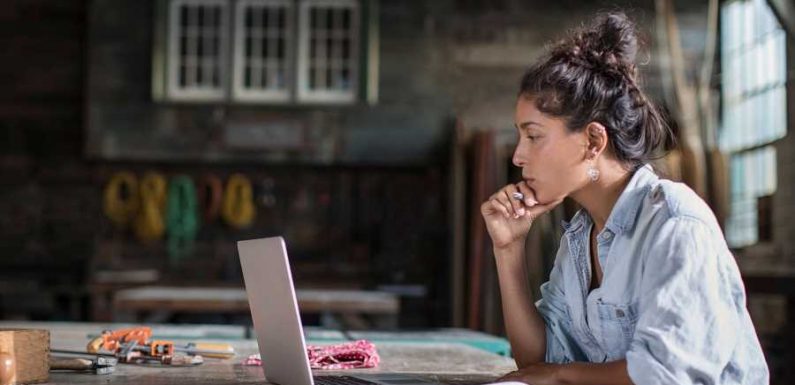 While plenty of people are waiting out the coronavirus pandemic in their hometowns, some — particularly digital nomads and employees toiling under liberal remote work policies — are are taking advantage of discount plane tickets and relocating to countries around the world.
However, seeing the world, let alone moving abroad, during a pandemic requires careful research. Not only do you have to consider which countries are accepting U.S. citizens, but you must also take into account factors like health care, the nation's response to COVID-19, the culture, and more. Here's what you need to know before becoming an expat now.
Consider the country's public health response to COVID-19.

For starters, if you're planning on relocating, pay close attention to the countries that have dealt better with the spread of COVID-19.
Bloomberg recently combined stats about COVID-19 infections and mortality rates to create a list of countries that have dealt best with the pandemic. The top five nations include New Zealand, Japan, Taiwan, South Korea, and Finland. (The U.S. ranks 18 out of 53.)
Find out if you can move there.

Some countries, including the majority in Europe, don't want visitors from the U.S. for nonessential travel. Whether expatriating is nonessential may be up for debate, depending on the country. In Portugal, for example, you can apply for residency visas that last four months or longer. Other countries that aren't up for casual relationships may allow people who are willing to show a little commitment, like the Dutch government, which expects entrepreneurs and self-employed workers to deposit a little more than $5,000 in the bank to demonstrate solvency.
Several countries are much more eager to have digital nomads crash for a few months or longer. Antigua and Barbuda, for example, will let you work in the Caribbean country for up to two years if you make a salary of $50,000 or more and are willing to shell out for the Nomad Digital Residence program's $1,500 application fee. Meanwhile, the Work in Iceland program requires proof that you make at least $88,000 before relocating.
Consider the culture.

Antiguan beaches and Icelandic peaks both are both bewitching when viewed through a wide-angle lens. But cultural acclimation for an expatriate is a huge issue that's often overlooked. The number one reason overseas assignments don't work out for corporations is because the spouse or partner isn't happy, says Katherine King, founder of Invisible Culture, a company that helps executives prepare for life in another country. Anecdotally, she says the number of international moves dropped in March, then started ticking up again in September.
During the pandemic, you'll want to know how much of a country is locked down before booking your flight. Some digital nomads relocate to beautiful resorts only to discover there isn't much to do in the country outside of the compound.
If you have children in tow, will they be able to attend school in person or remotely? Facebook has several expatriate groups that often meet online to give prospective emigres the opportunity to ask questions.
King also appreciates that not everyone relocates with a seven-figure salary. Many people still point to a locale on the map and move to teach English and hike. There are better-paying gigs for academics and programmers with a specific expertise, but finding a well-paying job overseas can be difficult when many countries require companies to look inward for qualified candidates before importing outside talent. Singapore, for example, has traditionally been an expat hub, but the government recently started leaning on local corporations to hire from its own population, given rising unemployment.
Research local doctors, hospitals, and insurance.

A lot of countries outside of the U.S. offer low-cost, high-quality health care, but some require buying into the national health system or travel insurance. If you don't speak the local language, finding a qualified English-speaking doctor can be tough or expensive, or both, depending on the country. Marguerite Bravay of the expatriate group Berlin & Around says finding a job for an English speaker can be easier than finding an English-speaking doctor.
The recently launched Air Doctor app offers international listings for medical providers, including ratings, specialities, experience, and language. Keep in mind that Air Doctor's listings are more plentiful in Europe than many other parts of the world. For instance, a search for a Berlin-based general doctor returned 15 practitioners who speak English. Looking for a dentist in Rio de Janeiro, however, turned up none. (The app does say customer service will help.)
In China, the local hospitals are affordable, but those that cater to English speakers come with bigger bills. Becca Siegel was working for a Shanghai company when she fell ill with severe food poisoning. Another expat advised she check into an American-style hospital because receiving care without a translator can be dangerous.
"The challenge of receiving Western-style health care in countries in Asia is that it comes at a very high cost compared with local institutions," explains Siegel, who operates the site HalfHalfTravel and speaks Mandarin at an advanced level. While a local hospital might be a few hundred dollars for an overnight stay, she estimates, a Western-style hospital can easily cost four figures.
Get a valid visa.

Working under a legitimate visa has long been a gray area for expats. If your Fortune 500 company is relocating you to Paris to run the European division, you probably don't have to worry about your papers being in order. Most of us, though, don't fall into this camp.
You can contact a country's American embassy to suss out the visa requirements. Some digital nomad destinations, like Vietnam, offer a temporary work visa, and when it's about to expire, an expat will motor to a nearby country, such as Cambodia, get stamped for leaving, and then return to Vietnam with another 30- or 90-day renewal. This dance, which is replicated by travelers at border checkpoints all over the world, has become dicier under the pandemic, with some countries making reentry a lot harder or not possible at all.
Many countries, including Vietnam, also offer work visas for people who have a work contract from a Vietnamese company or possess qualified skills that the local business community needs. If you can prove expertise in a much-needed area (sometimes with a letter from a previous employer), you can apply for a longer visa.
Other destinations, like Croatia, are happy to receive U.S. citizens and don't require a business visa for the first 90 days. Citizens who want to apply for temporary residence can do so a month before the end of the 90-day period.
You still have to file taxes.

Expatriate life demands high level adulting. Taxes can be fairly complicated when you're a U.S. citizen working in another country. You may want to review the IRS' Foreign Earned Income Exclusion write-up or consider consulting with an accountant before risking the possibility of double taxation.
Pick a country.

Given that COVID-19 infection rates impact regulations each week, recommending excellent destinations is a risky prospect. Plus, a country best suited to a digital nomad could easily be the worst for a family of four. With those caveats in mind, and taking into consideration factors like public health response and visa options, here's a handful of options. (For more insights about life overseas, check out the 2020 InterNations Expat Insider survey.)
New Zealand: Few English-speaking countries have dealt with the coronavirus better than New Zealand. For travelers who appreciate an outdoorsy lifestyle, it can be a top choice. One downside? New Zealand is primarily giving visas to workers who have a skill set that's in short supply among locals. Americans between the ages of 18 and 30 can apply for a 12-month working holiday visa.
Thailand: Several Asian countries — Japan, China, and South Korea — have responded well to the pandemic, but they have also increased requirements for immigration. Thailand, a longtime favorite for digital nomads, has started offering discount programs for expats interested in long-term hotel stays.
United Arab Emirates: The Dubai virtual remote work program allows folks to work in the UAE for one year. You can't get a local job with it, but you can rent a home, send children to school, and, if you have the means, live a glamorous life. According to the 2020 InterNations Expat Insider survey, it's also easy to get by in the UAE just using English.
India: This Asian country recently created "travel bubble" flights with the U.S. Upon arriving, visitors will have to quarantine for 14 days and adhere to other regulations. One-year Indian work visas allow applicants to be language teachers, artists, or employees of a multinational company with a branch in India.
Mexico: Expats who took the InterNations survey gave Mexico high marks for friendliness and "feeling at home." In many cases, you don't have to apply for a business visa for the first 180 days. Plus, as long as you stay in Mexico's major cities, Wi-Fi is reliable. And for U.S. citizens wanting to return home, the drive or flight is relatively quick. However, it's worth noting that Mexico ranked last on Bloomberg's list of 53 countries that responded well to COVID-19.
Source: Read Full Article