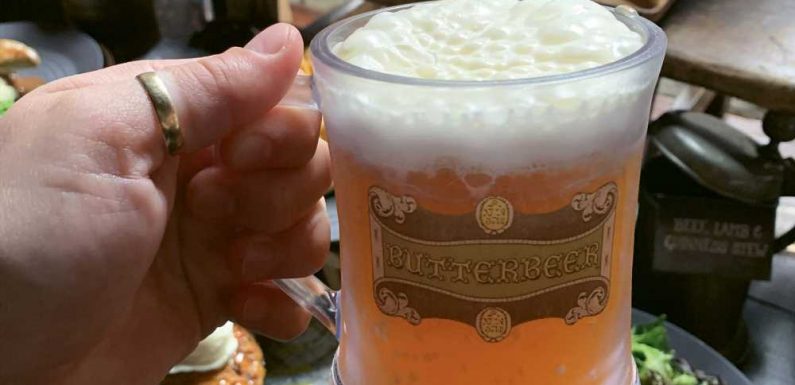 Things just got a little more magical for vegans visiting the Harry Potter lands at Universal's theme parks. Butterbeer is now available without the dairy whipped topping. 
"We are serving Butterbeer without topping to guests who make special dietary requests," Universal said in a statement. "This practice is in place at all our parks and allows us to better meet the needs of our guests."
Butterbeer is the real-life version of the fictional drink in the Harry Potter books and films. Universal introduced real-life Butterbeer when Wizarding World of Harry Potter opened in the Islands of Adventure park in Orlando in 2010.
Executive chef Steve Jayson developed the recipe for the drink. It's nonalcoholic, so kids can enjoy it, and it consists of a soda base reminiscent of shortbread and butterscotch, with a creamy, buttery foam top. 
Previously, guests could not order the drink without the foam top. The soda base itself is vegan.
Source: Read Full Article