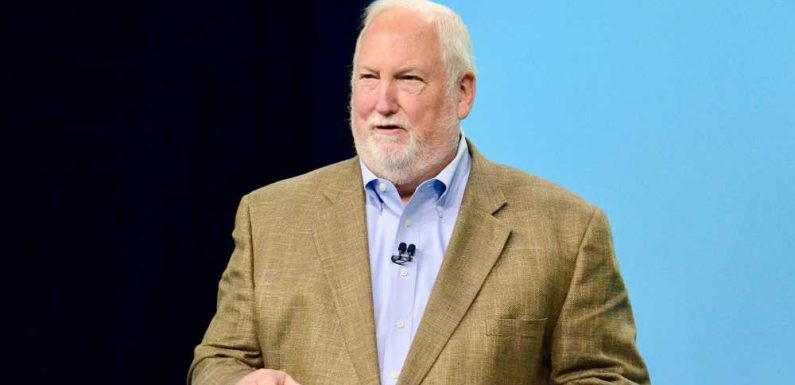 AURORA, Colo. — Staffing issues. Reduced productivity due to suppliers facing the same problem. Increased demand from clients champing at the bit to travel. 
These are three ingredients accounting for the state of travel agencies today: extremely busy.
Travel Leaders Network president Roger Block identified those factors, and what the company is doing to address them, in an interview during the company's 2022 Edge conference last week at the Gaylord Rockies Resort & Convention Center. 
"The biggest problem, I hear, is trying to find new staff just to handle the phone calls," Block said.
In trying to keep top agents on board during the pandemic, Block said, agencies furloughed or laid off ones with only a few years' experience. And many of those agents found work in different industries.
Compounding that issue on the corporate side has been difficulty in finding agents experienced with specific GDSs.
"If they're good," Block said, "they have a job."
Secondly, he said, advisors are continuing to be hamstrung by supplier staffing issues. "I'm hearing horror stories of two, three, four, six hours on hold, which is killing productivity."
Consumer demand is also very high right now. Block said already-strong sales would be higher if it were easier for everyone to staff up.
To help remedy these issues, Block said, Travel Leaders is introducing a training program for new agents that helps owners get them aboard faster. It covers everything from sales techniques to customer service to etiquette. 
One member is offering a service to other members wherein his employees will wait on hold with suppliers for other agencies. And, the Travel Leaders Network is asking members who are not hiring, but have applicants, to pass them on to other agencies within the network.
"Is it going to solve all the problems? No," Block said. "But is it going to be a help? Yes."
How busy is it? '2019 on steroids'
Audrey Kennedy, a partner in On the Map Travel in West Hills, Calif., described business today as "2019 on steroids."
"I know, for me, there are claw marks in my house," Kennedy said. "If I'm home for more than six weeks, I start to shake, and my clients are like that. They're voracious travelers, and everybody was stuck — they're dying to get out. They haven't spent their money in two years. So now, they have the last two years' worth of vacation funds to spend, and they are blowing it out."
Kennedy has stopped planning trips leaving within six weeks because she's so busy (previously, she would have planned the trips but charged a higher fee). She has turned down some business because of availability, especially in Europe.
Sara Butruff, owner of Travel Leaders — Galaxy Travel in Apple Valley, Minn., said things have been "insanely busy." Like Kennedy, Butruff is encouraging her agents to selectively take on business. For instance, if clients just want an international air ticket — which represents less of a profit and more work — they are encouraged to go elsewhere.
During a meeting with other agency owners last week, someone asked if they were ready for the influx following the removal of the CDC's Covid-testing rule for inbound travel.
"I'm like, I can't even imagine it being more busy than we are right now," Butruff said. "It's so busy, and everybody wants to go. You come back with some crazy price for them, thinking, 'There's no way you're going to do that,' and they're like, 'Here's my credit card.' People are just ready."
Source: Read Full Article