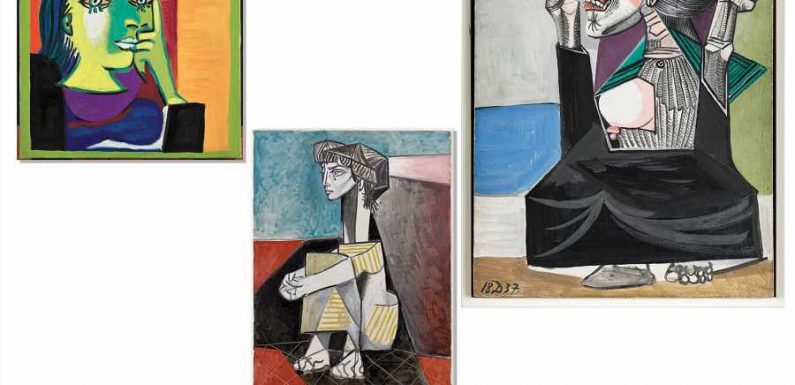 You'll only get one chance to see this Pablo Picasso exhibit in the U.S., and you'll have to plan a trip to Tennessee to do so.
The Frist Art Museum in Nashville, Tennessee is celebrating its 20th anniversary by hosting an incredible art exhibit straight from France. Picasso. Figures, from the Musée national Picasso-Paris, will be making its home in Nashville between Feb. 5 and May 2 — making it the only appearance the exhibit will make in the U.S. for 2021.
Composed of 75 paintings, works on paper, and sculptures, Picasso. Figures highlights some of the greatest masterpieces as well as lesser-known works by the artist spanning across many of the famous "periods" in his work.
"Viewers will see how, as Picasso continuously deconstructed and then remade the body, he was also recasting the history of figuration as a combination of his own psychological view of humanity and observations about the disruptive nature of life in the 20th century," said Frist Art Museum chief curator Mark Scala, in a statement.
The exhibition showcases Picasso's unique take on the human body through geometric abstract art. Many subjects in the works include portraits of friends, family members, wives, mistresses, and models. The works also show the artists many different influences throughout his career, including his cubist period as well as works inspired by African and Iberian art, according to the statement by the Frist Art Museum.
"We are delighted to work with the Musée national Picasso-Paris — the home of the world's largest and most comprehensive public collection of works by the iconic artist — to bring Picasso. Figures to Nashville," said Frist Art Museum director and CEO Susan H. Edwards, in a statement. "For many years, we have been looking for a Picasso show of this caliber, and we are thrilled that during our 20th anniversary we will be able to share this astonishing collection with our city and everyone who will travel to see it."
It's important to note that the museum has changed its hours and ticketing to ensure proper social distancing due to the COVID-19 pandemic. Admission to the museum is free to members and guests under 18, $15 for adults, $10 for seniors over 65, and $8 for military personnel with ID.
For more information, visit the Frist Art Museum website.
Andrea Romano is a freelance writer in New York City. Follow her on Twitter @theandrearomano.
Source: Read Full Article