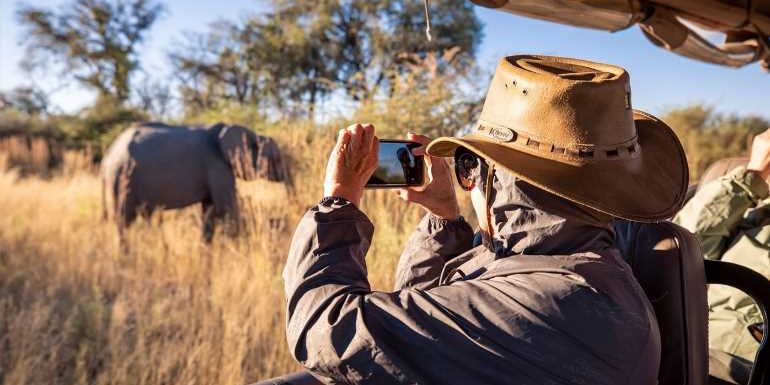 Tour operators are closely watching the emergence of the omicron variant of Covid-19, and some have canceled a handful of departures affected by border closures and other travel restrictions.
On Monday, Micato Safaris said its safaris were operating normally. Its South Africa operations team reported guests were not anxious to leave the country earlier than they initially planned.
Some vaccinated guests left South Africa this past weekend, but their departure was normal. Airlines continue to operate normally.
Scientists in South Africa are said to have discovered the omicron variant of Covid-19. The U.S. on Monday responded by implementing a travel ban on foreign nationals arriving from South Africa, Botswana, Zimbabwe, Namibia, Lesotho, Eswatini, Mozambique and Malawi. However, Americans are currently allowed to travel to southern African countries where safaris depart.
"With the festive season approaching, we reached out to travel advisors last Friday and over the weekend to gauge prevailing attitudes about traveling," said Marty von Neudegg, Micato's executive director. "The consensus is that people still want to travel to South Africa and will wait and see what transpires in the next week or two as we learn more about the nature of omicron and the reports that it has thus far only produced milder symptoms. Of course, we are still in the very early stages of learning about omicron, so our main feeling now is to follow the advice of many scientists who are stressing patience until more facts emerge."
Abercrombie & Kent on Monday made arrangements for clients currently in Morocco to leave the country, according to Pamela Lassers, director of media relations. Morocco plans to halt all incoming flights for two weeks in light of the variant's spread. A&K's Dec. 11 departure of Splendors of Morocco has been canceled.
Some travel advisors have been in touch with A&K, asking about omicron and its potential impact on clients' plans. 
"We are working closely with our global partners to monitor response to the omicron variant, country by country, and reaching out to travel advisors on behalf of clients scheduled to travel before the holidays about new restrictions," Lassers said. "For those scheduled to travel in January or later, we are recommending a wait-and-see approach until additional data on the new variant is known, as travel restrictions are likely to change."
African Travel Inc. had one departure set to leave over the weekend that canceled, according to Arnelle Kendall, vice president of communications. The next group is scheduled to depart in December, and the tour operator continues to monitor the situation.
African Travel president Sherwin Banda applauded the South African scientists who discovered the omicron variant and alerted the world to it, but he said the announcement will result in "unnecessary" travel restrictions.
"This latest development is certainly going to have a devastating effect on the tourism industry considering the limited information we have about this new variant," Banda said in a statement. "Southern African countries (Botswana, South Africa, Namibia and Zimbabwe) are open to international travel, and the adventure of being on safari in wide-open spaces, surrounded by nature and no crowds, is a must-do bucket list experience not to be missed."
The Globus family of brands' operations are being impacted in some destinations, according to Steve Born, chief marketing officer. In affected areas, Globus is canceling trips and providing options to rebook or make alternate arrangements.
"To date, these restrictions have affected a select set of destinations, and we are proactively reaching out directly to affected guests and advisors, reviewing options with them," Born said.
Specifically, some Avalon Waterways Danube river cruises have been canceled as a result of the Covid lockdown in Austria and the closure of some Christmas markets. 
Born said an upcoming Globus tour to Morocco has been canceled, as has a "small set" of upcoming Globus tours to the U.K. considering new entry requirements there. The U.K. has called for mandatory self-quarantine periods for anyone entering the country, starting Nov. 30.
"We are closely monitoring each destination's requirements and the related impact on our tour and cruise experience, but our immediate focus is on quick action and clear communication to ensure our guests — and their travel advisors — stay up to date with the latest information and are able to quickly and easily make arrangements and rebook their vacation," Born said.
Source: Read Full Article