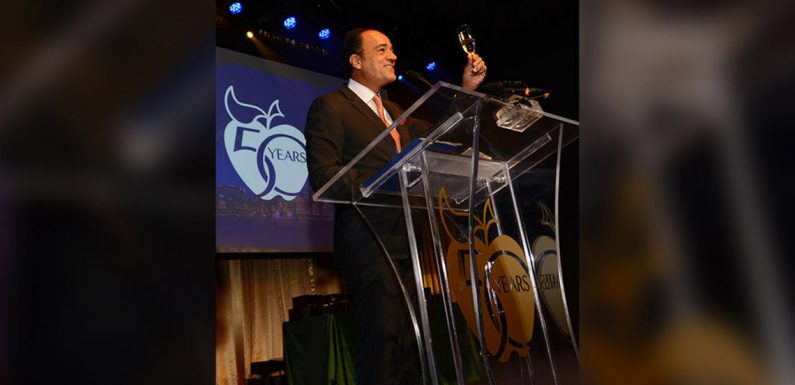 Two decades ago, Alex Zozaya looked into his hospitality crystal ball and saw boom times for all-inclusive resorts, a prediction that proved prescient.
Now, he sees a future where all-inclusive properties dominate hotel portfolios — with travel advisors reaping the rewards.
Earlier this month, Zozaya stepped down as chairman of Apple Leisure Group after the company was purchased by Hyatt for $2.7 billion. It marked the end of his association with a company he had built based on that vision he had 20 years ago. 
Zozaya was working at Grupo Posadas in the 1990s when he approached his superiors with a plan to launch upscale all-inclusives in Mexico and the Caribbean. Like many large hospitality companies at the time, Grupo Posadas was uninterested in the niche. So he created AMResorts as a company under the umbrella of the wholesaler Apple Vacations in August 2001. When 9/11 crushed the travel industry just a month later, he began to scoop up operations deals at distressed properties.
Eventually, when Apple Vacations and AMResorts — along with Apple Vacations-owned ground operator Amstar and a number of other acquired companies — became Apple Leisure Group (ALG), Zozaya became its CEO.
Now that he has left ALG, Zozaya will serve on the boards of a handful of hospitality companies while also serving as chair of two charitable organizations he has long been involved with. 
But while he is stepping away from management, he says the potential for all-inclusives is as great as ever.
"People would laugh at me when I said 12, 15 years ago that all of the global hotel brands would be entering the all-inclusive space," Zozaya said. "They would say: It's for a specific market. That's not what they know how to do. Blah, blah, blah.' Now, everybody is getting in on all-inclusive." 
In addition to Hyatt's purchase of ALG, Marriott, Hilton, Wyndham and other hotel companies have made big pushes into the all-inclusive sector in 2021.
"In the future, all-inclusive is going to be almost the only way," he said. "You will continue to have the niche, more boutique hotels, but I think more and more properties, including those for groups or conventions, will be all-inclusive. The market is demanding it."
Moving forward, Zozaya said he believes the diversification of the all-inclusive product will help broaden its scope and appeal.
"I think four-star, adults-only properties could be very successful, and that product doesn't exist today," he said. "The vast majority of product you see is on the high end with high prices, but I think there is a larger market for adults-only."
Additionally, Zozaya said the boom in all-inclusive resorts will result in a windfall for travel advisors ready to take advantage. 
"The travel agents make a lot more money by selling all-inclusive, because they make commissions not only on the room, but the food and beverage and even the tax and tip in the full price," he said. "Anyone who is selling trips for third parties will push this product."
Zozaya maintains an ownership stake in more than a dozen properties operated by AMResorts, which grew to more than 100 properties on his watch, and will stay connected to hospitality.
He said he hopes to establish offices for one organization he now chairs, Saving Our Sharks, in one of the Mexican Caribbean resorts he partly owns. The group is working to establish a shark sanctuary from Isla Mujeres to Belize that Zozaya hopes will prove a tourist attraction in addition to protecting the marine animals.
He is also chair for an orphanage in Honduras, and he works with a school in Jamaica that teaches single mothers hospitality trades while providing free child care.
"It has always been related," he said. "But my main focus before was the business, the possibility of the business in itself. Now, I'm in a completely different phase where the main cause is how to help the environment and the communities where we conduct business or where I have some type of influence." 
Source: Read Full Article