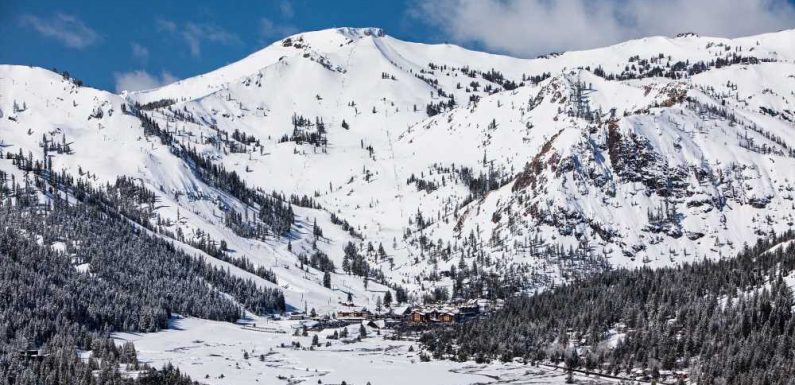 The separate mountains of Squaw Valley and Alpine Meadows will now go by the unified name of Palisades Tahoe.
In addition, resort owner Alterra Mountain Co. has renamed the Squaw Valley base area as the Village at Palisades Tahoe. 
Alterra's announcement on Sept. 13 ends a nearly 13-month process to produce a new name for Squaw Valley, which hosted the 1960 Winter Olympics and is among the best known ski mountains in California. 
Resort leadership decided in August 2020 to change the name because the term "squaw" has been used since the 1800s as a derogatory reference to Native American women.
"We have to accept that as much as we cherish the memories we associate with our resort name, that love does not justify continuing to use a term that is widely accepted to be a racist and sexist slur," Palisades Tahoe said. "While the resort name has changed, this special place will always be the location of the 1960 Winter Olympics, the home of the iconic KT-22 and Summit lifts, the place where extreme skiing pioneers changed the sport forever and the treasured mountain home for so many people who revere this amazing ski resort."
Formerly distinct resorts, Alterra now manages Alpine Meadows and the newly named Village at Palisades Tahoe under one pass. The ski areas remain physically separate for now, but this summer Alterra began construction of a $60 million gondola that will connect the two base areas via a 16-minute ride. 
The Palisades Tahoe name was selected after a lengthy process of input involving local residents, famous Squaw Valley skiers, longtime pass holders, resort employees and members of the Washoe tribe of California and Nevada. 
The Washoe have lived in the area of Olympic Valley for thousands of years, said tribal chairman Serrell Smokey in a prepared remark.
Related: Gondola will connect Lake Tahoe ski areas
"We are very pleased with this decision; today is a day that many have worked towards for decades," Smokey said.
Along with the new name, the Palisades Tahoe Resort has a new logo depicting an eagle set above the resort's two peaks. Palisades Tahoe president Dee Bryne said the logo "signifies the self-determination and individuality that has long defined generations of people who called these mountains home."
Alterra and Palisades Tahoe leadership said they will begin implementing the new resort name and branding immediately and that prominent signs will be converted before the upcoming ski season. 
However, the full branding changeover will likely be a multi-year process because the Squaw Valley name and logo appear in thousands of places across the resort. 
Source: Read Full Article