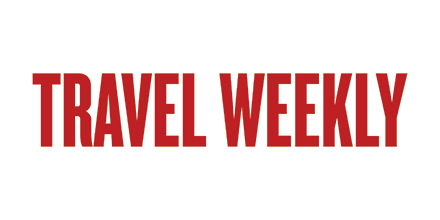 Signature Travel Group CEO Alex Sharpe touted companywide progress during the network's Owners Meeting on Friday, citing strong growth in member portfolio sales, with cruise sales in particular emerging as a standout.
The annual event was held virtually, after a delta variant-related Covid surge forced Signature to cancel its plans for an in-person Owners Meeting in Hawaii.
Cruise sales are up 50%
According to Sharpe, Signature's member portfolio cruise sales have grown by 54.4% since year-end 2019. By comparison, land sales are up 10% since year-end 2019. 
"For me, the cruise piece [has been] kind of the defining moment," said Sharpe. "It's such a welcome sight to see ships operating and members and customers sailing and honestly, [going] from being what I thought was very unfairly vilified early in this pandemic to being an incredibly safe way to travel."
Delta uncertainty hurt bottom line
Although Sharpe acknowledged that uncertainty around the delta variant had caused 2021 bookings to head "in the wrong direction," he emphasized that 2022 bookings are growing, albeit "at a little bit slower rate," and 2023 bookings are continuing apace. 
As of the end of July, Sharpe reported that Signature's river cruise business for 2022 had reached 79% of the network's 2019 revenue levels, with luxury cruise business for 2022 hitting 83% of 2019 levels.
Signature launching exclusive private jet program
Concurrently, Ignacio Maza, Signature's executive vice president, announced that the network would be building on its existing relationship with preferred partner and private jet tour operator TCS World Travel, launching its first Signature exclusive private jet program.
The program's inaugural itinerary will showcase the "Best of South America" and is slated to depart in October 2023. The roundtrip, 16-day journey will depart from Miami and include stops in Machu Picchu, Easter Island, Buenos Aires and Cartagena, Colombia, among other destinations.
The Signature exclusive departure will be limited to 52 guests.
"You have to be a Signature advisor to sell into this program," added Maza. "And we have many exciting things we're working on, including an advisor incentive, a special event in Miami before the clients get on the jet and many other surprises. Please stay tuned."
Source: Read Full Article