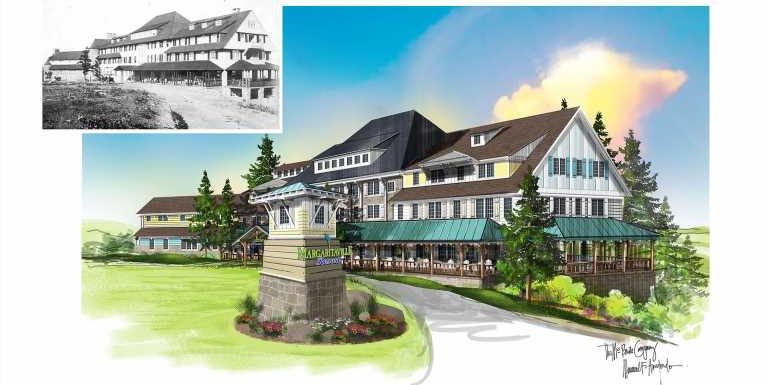 Margaritaville will break ground in Pennsylvania on what the brand calls its first Margaritaville Resort Village — a concept featuring a mix of hotel, RV site and cabin-like accommodations.
Expected to open by mid-2024, the Margaritaville Resort Village Pocono Mountains will be located at the site of the historic Pocono Manor in eastern Pennsylvania. The Pocono Manor, which was originally built in 1902, burned down in 2019. 
The resort's Margaritaville Hotel Pocono Mountains will pay homage to the original property. The hotel will feature swimming pools, gardens, activities and entertainment as well as restaurants, including an outpost of Margaritaville's LandShark Bar & Grill.
In addition to traditional hotel accommodations, the resort will feature a Camp Margaritaville, comprising luxury RV sites and cabin-inspired homes. Among the camp's highlights will be high-end RV suites that come with their own golf cart, covered charging station, hot tub, hammock, fire pit, Adirondack chairs and a covered "living room" area.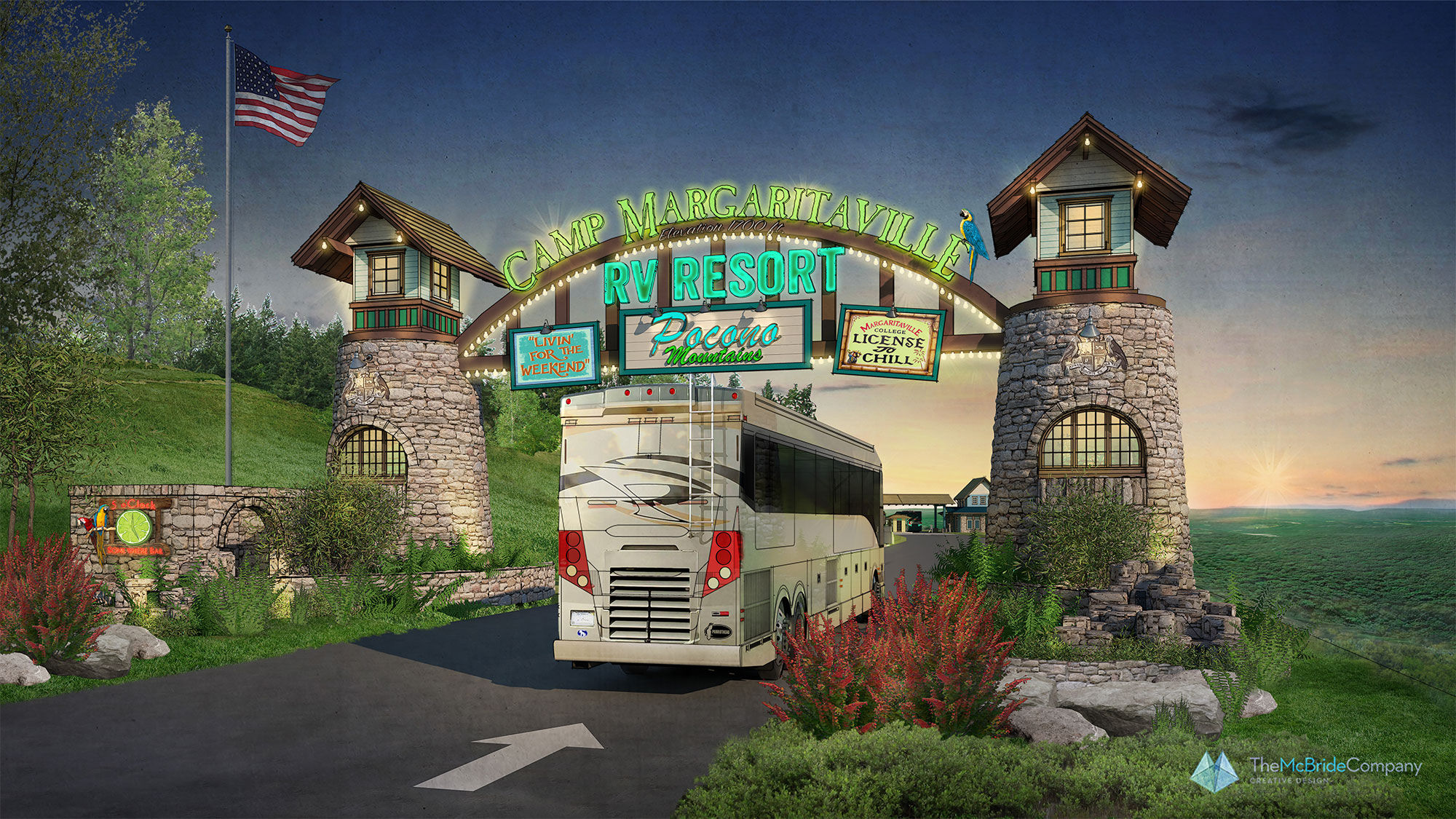 Several cabin options will be available, including "tiny homes" with stone fire pits and patios, and larger townhomes located within walking distance of the hotel.
The resort's Camp Margaritaville will also feature several signature brand concepts, including a Margaritaville retail store, a Fins Up Fitness Center, a Cheeseburger in Paradise restaurant, Fin City game room and a 5 o'Clock Somewhere swim-up bar. 
The camp's RV resort area will also offer pickleball courts, a Parakeets Kids' Club and a Barkaritaville Dog Park.
According to Margaritaville, the resort will operate as a year-round destination, offering attractions like LandShark Tube Slide Runs and a License to Chill Ice Pond featuring an ice bar, a coffee and hot chocolate stand, and a winter market. 
The Margaritaville Resort Village Pocono Mountains will join a growing Margaritaville hospitality empire that now comprises over 25 lodging locations, with 20 additional projects in the pipeline. 
Source: Read Full Article