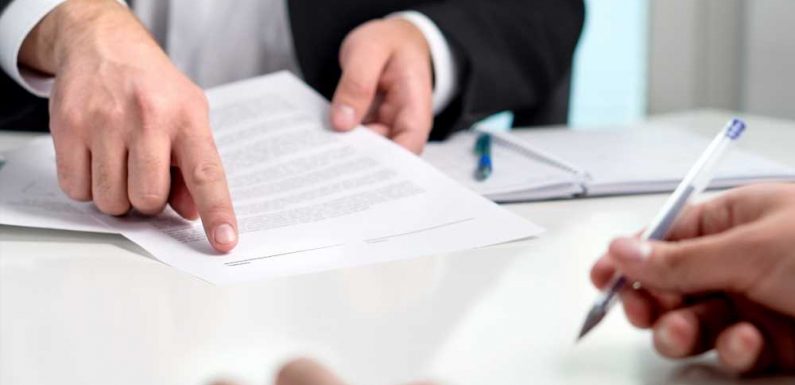 Merger and acquisition activity in the travel agency sector has been on the uptick in recent months. The motivation to buy or sell varies, but industry observers see a pattern: Most activity occurs among agencies with pre-pandemic annual sales below $20 million.
According to GlobalData, deal activity in the global travel and tourism sector increased 39.6% in June compared to the month prior, which lead analyst Aurojyoti Bose said "could be a positive sign for the upcoming months."
In addition to M&A activity, there was an increase in the number of private equity and venture financing deals, GlobalData said.
While GlobalData's analysis includes not only travel agencies and travel management companies — it extends to travel technology startups, service providers and hotels and casinos — all indications point to a busy market for travel agencies on both the buy and sell sides.
Industry lawyer Mark Pestronk, also Travel Weekly's Legal Briefs columnist, said the market started to heat up around February and has stayed busy.
"I would say that the market is really divided into two types of acquisitions," Pestronk said. "One is experienced buyers who are willing to offer prices that are a multiple of 2019 profits, more or less, as though the pandemic didn't exist, and that's a fairly new phenomenon. And the other half is earnouts, where the price is simply set as a percentage of revenue for, let's say, 2022 and 2023."
Pestronk said he's seen deals among agencies of all sizes and business mixes, with corporate, leisure and mixed agencies selling. He attributed the initial uptick in February to optimism about the future of travel and an influx of private-equity money for bigger acquisitions.
Smaller agency activity on upswing
Robert Sweeney, CEO of Innovative Travel Acquisitions, said a lot of M&A activity he's seeing is among agencies that have "more than a handful of employees, but less than 100"; in other words, the middle market. They typically had pre-pandemic annual sales ranging from $4 million to $20 million.
Executive search and consulting services firm P. Jason King Associates is also seeing activity among agencies in that range. Specifically, CEO P. Jason King said, the bulk of M&A activity is among agencies with ARC appointments that do up to about $10 million in annual sales.
King said he had expected a slowdown in M&A activity as vaccine rollouts matured, but that didn't happen.
"Everybody who was [watching the market] and was unsure is now getting even more antsy to make things happen," he said. "That's both on the buyer side and the seller side. We're getting a tremendous number of buyers."
Related story: Recalibrating agencies — Businesses that survive Covid-19 will look different
Robert Joselyn, CEO of Joselyn Consulting Group, conversely said he isn't seeing much activity on the leisure side. It has gotten more complicated to put together deals, especially as so many agencies are bookings rich — but cash poor — while waiting for clients to travel in 2022 or 2023.
Of the deals he is seeing, Joselyn said, many payments are based on earnouts over a period of time. Buyers are hesitant to take on others' fixed costs, which complicates matters when a brick-and-mortar agency wants to sell.
Outside investment capital is largely fueling the uptick in activity on the corporate side, Joselyn said.
But, leisure deals are still happening. Joselyn recently connected Atlanta-based Epperly Travel with Jetset World Travel in Aspen, Colo. Epperly acquired Jetset, and the combined agency represents $25 million in annual sales pre-Covid.
Interest from foreign investors
One countertrend to overall increased M&A activity is a decline in interest from foreign investors looking to acquire a U.S. travel agency.
Pre-pandemic, foreign interest in acquiring U.S. agencies was common, Pestronk said. But at the height of Covid, he saw that activity decrease, likely because those companies were acquisition-shy during a period of uncertainty.
"I would predict we will see foreigners coming back" into the market, he added.
It may already be here. King said he is seeing interest from abroad, particularly from Europe and the Middle East.
Joselyn does predict a further ramp-up in M&A activity, likely in the fall, fueled by growing optimism as the year progresses. However, he cautioned that uncertainty still reigns, especially as international borders open in fits and starts.
Pestronk predicted the active M&A environment will continue for "a long time, because there are so many sellers who are sick of the business because of the pandemic."
Private equity will also continue to fuel acquisitions, he said, especially as the people behind it are optimistic about the future of the travel business.
Sweeney guessed heightened activity will continue for at least six to nine months. Beyond that, he said, the market will turn in favor of sellers, especially considering all of the recent consolidation.
"Once you can point to your 2022 numbers and say, 'Here's what we did,' then I think in the beginning of 2023, the sellers are going to be in command again," he said. But, he added, "It's a buyer's market right now. There's no two ways about that." 
Source: Read Full Article