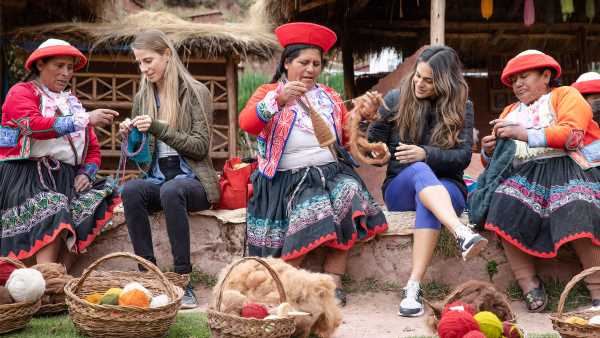 G Adventures has announced the program lineup for its inaugural GX World Community Tourism Summit in Peru this month, Sept. 22 to 28. 
Speakers will include travel personalities Jessica Nabongo, Tyson Mayr and Mario Rigby, who will deliver keynote presentations highlighting how community tourism has impacted their lives and shaped who they are as travelers.  
The first-of-its-kind summit for the adventure tour operator will also include a special live performance by American disco music group Village People, of "YMCA" and "Macho Man" fame. 
The GX Summit, which G Adventures created in partnership with its nonprofit organization Planeterra, is a travel convention that will bring together travel advisors, suppliers, media and travelers to showcase the impact that community tourism can have on a destination. 
The summit's arrival in Peru, a popular destination for G Adventures, comes after the country's tourism industry was hit hard as a result of political protests and civil unrest earlier this year. The unrest closed Machu Picchu for nearly a month. 
The company has said hosting its GX Summit in Peru is the kind of tourism support that the country needs as it works to reach pre-pandemic visitor numbers. 
GX Summit attendees can expect informative talks and panel discussions on the impact of community tourism on local communities, visits to community tourism enterprises developed in partnership with Planeterra, as well as a celebration of the nonprofit's 20th anniversary that concludes with a dinner and gold-themed party. 
"GX is an evolution of all the events we have hosted over the years — it's bigger and better than any that have come before it," said Bruce Poon Tip, chairman and founder of G Adventures.  "We have an incredible lineup of inspiring and influential speakers who are all committed to making the world a better place through travel. I am grateful and humbled they are joining us and are enthusiastic to share their personal journeys and knowledge."
Source: Read Full Article