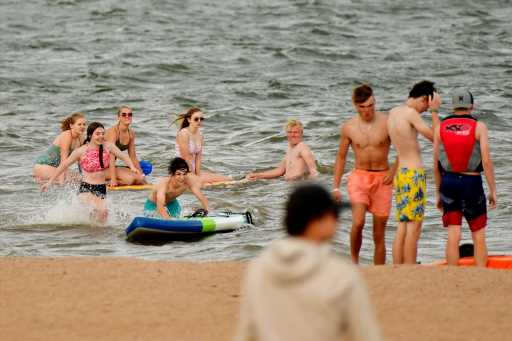 Admission will be free to Colorado's 42 state parks on Monday to celebrate the 146th anniversary of the day Colorado became the 38th state.
"Colorado Day is a wonderful opportunity to celebrate the natural beauty of our state and spend time outside," said Bridget O'Rourke Kochel, a spokeswoman for Colorado Parks and Wildlife. "Coloradans have a rich tradition of embracing an outdoor lifestyle, and our state parks offer a variety of outdoor activities that people of all ages and skill levels can enjoy."
Eight of the state parks are located in close proximity to the metro area. They include Cherry Creek and Chatfield, both of which offer boating and swimming. Other parks near Denver include Golden Gate, Eldorado, Roxborough, Staunton, Barr Lake and St. Vrain.
To find a park near you and learn what activities it offers, go to CPW's park finder page.
While entry is free, all other park fees are still in effect, including camping reservations.
Subscribe to our weekly newsletter, The Adventurist, to get outdoors news sent straight to your inbox.
Source: Read Full Article