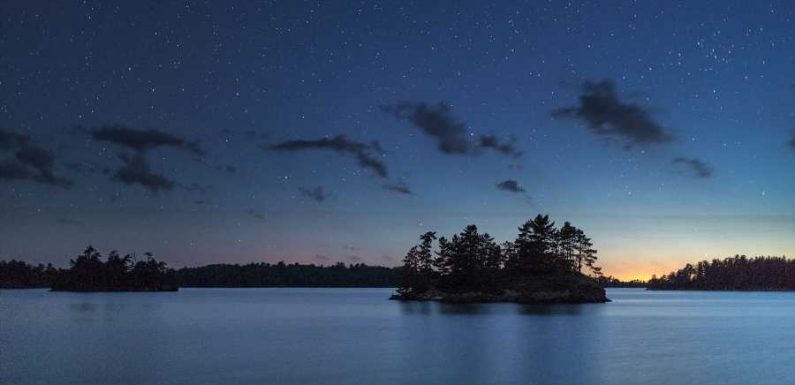 You may not have to go far to catch a glimpse of the gorgeous Milky Way or majestic northern lights if you're in the Midwest.
Minnesota is emerging as one of the best places in the U.S. to lean into pitch-black skies and take in the stars — and, if you're lucky, the northern lights, too. You might just need access to a boat. 
Minnesota's Voyageurs National Park, a 218,000-acre oasis mostly on water just south of the Canadian border, has been named an International Dark Sky Park by the International Dark Sky Association (IDA). The designation, which has also been bestowed on the Grand Canyon, recognizes efforts to prevent light pollution and preserve dark skies. To earn it, an area must have "an exceptional or distinguished quality of night sky, view of the stars, and nocturnal environment," according to the IDA.
Voyageurs joins a list of more than 80 places around the world that have been recognized by the association. Among them are Glacier National Park in Montana, the Grand Canyon in Arizona, and the island of Kozushima in Japan. 
Earlier this year, the Boundary Waters Canoe Area Wilderness was named a Dark Sky Sanctuary. At the time, local resident Joel Halvorson described it to Minnesota Public Radio as an area where "the Milky Way just fills the sky. It literally is a river of stars."
Meena Thiruvengadam is a Travel + Leisure contributor who has visited 50 countries on six continents and 47 U.S. states. She loves historic plaques, wandering new streets and walking on beaches. Find her on Twitter and Instagram.
Source: Read Full Article